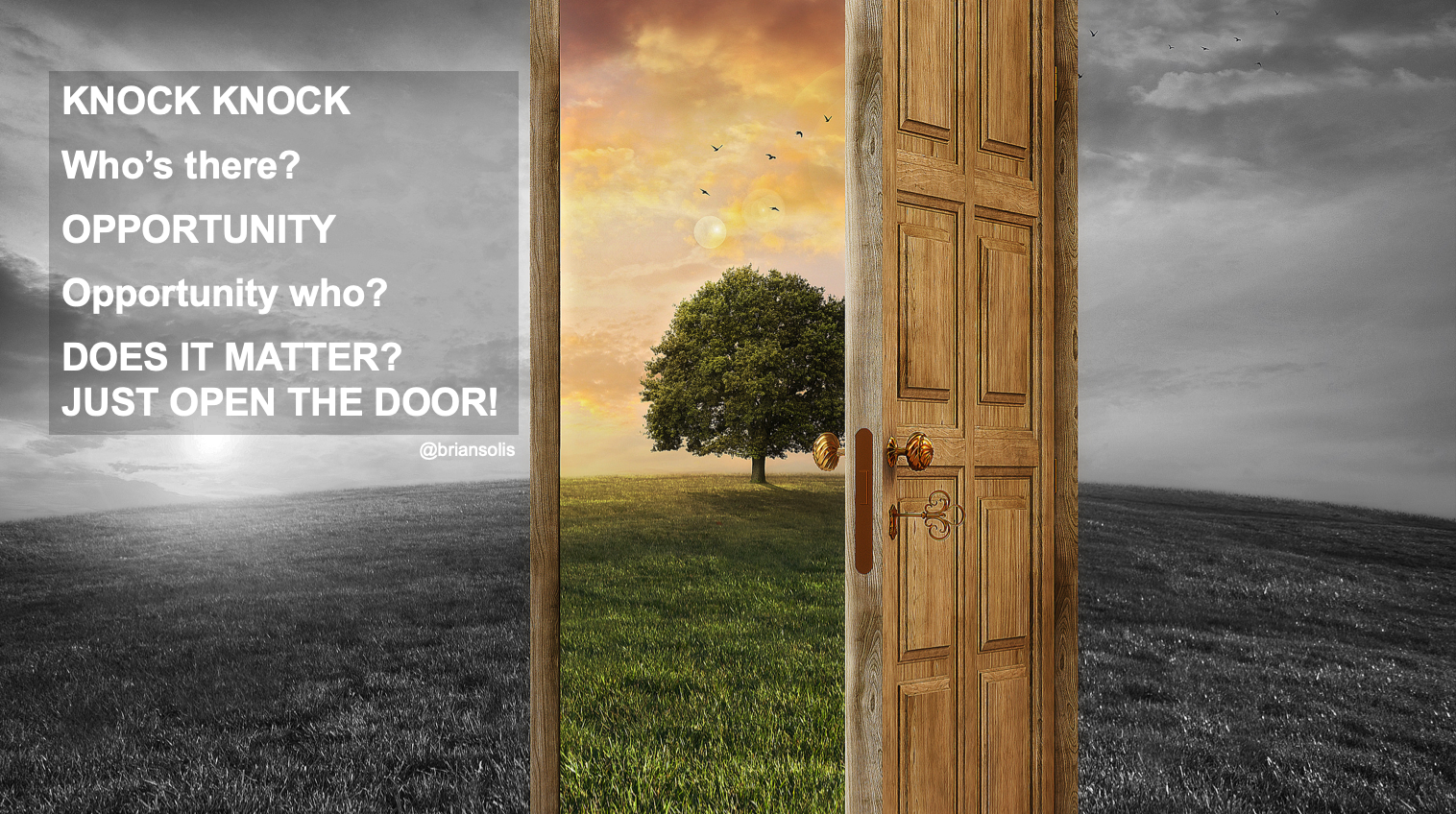 I've spent the better part of 20 years studying innovation and specifically, the past several years studying the people behind digital transformation. One universal truth I've found time and time again is that, in the face of disruption, the most meaningful and lasting change is always human. But, that spark, vision, or drive to change doesn't always come from the top.
Many times, there are those unsung heroes who feel, see or know at their very core, what needs to be done, they just don't always know what it takes to organize or rally everyone else to move in different and challenging directions.
These are the change agents, the innovators, the intrapreneurs, those who believe in something so passionately, that they take bold risks to open new doors. In these times of Digital Darwinism, legacy businesses need this talent now more than ever. They don't just represent a different way to work, they are the future of work. They don't follow the conventions or beliefs of legacy mindsets, hierarchies and courses of action. They invent, create or discover alternate paths forward because they know no other way. They're not misfits, renegades or rogues. They're not problems, at least in tomorrow's sense. They're doing what they do and they could use the help.
Without them, organizations are doomed to business as usual, attempting to compete by brainstorming and thinking outside of the box, which of course, is still business as usual.
I was invited to present these ideas that Think18 in Arizona. I wanted to share highlights from that event with you as a reminder that no path to innovation is paved through fear, ignorance or weakness. You have it in you to do something greater. And organizations that truly wish to compete, need you and people like you, to open new doors.
This is your time.
"The pace of innovation and disruption is accelerating. Digital Darwinism is increasingly becoming either a threat or an opportunity based on how organizations react to change. Digital change agents and leaders are instrumental in helping their companies more effectively compete in this digital economy and to successfully move them along the Six Stages of Digital Transformation." The Digital Change Agent's Manifesto.
_____
Brian Solis
Brian Solis is principal analyst and futurist at Altimeter, the digital analyst group at Prophet, Brian is world renowned keynote speaker and 7x best-selling author. His latest book, X: Where Business Meets Design, explores the future of brand and customer engagement through experience design.
Please, invite him to speak at your event or bring him in to inspire colleagues and fellow executives/boards.
Connect with Brian!
Twitter: @briansolis
Facebook: TheBrianSolis
LinkedIn: BrianSolis
Instagram: BrianSolis
Youtube: BrianSolisTV
Newsletter: Please Subscribe