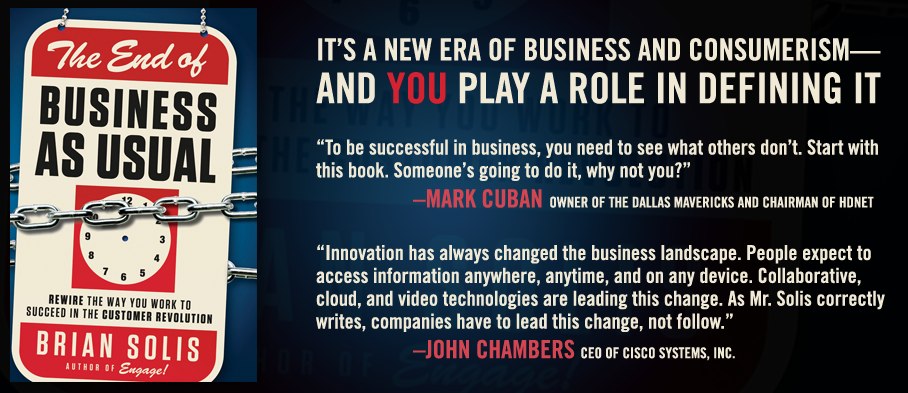 New Zealand magazine Stuff referenced Brian Solis' second solo book, "The End of Business as Usual" in an article exploring how businesses are forced to change in an era of COVID-19. The book predicted that the evolution of digital customers would disrupt incumbent businesses to the core. While many organizations moved slowly, disruption was thrust upon every company around the world. There is no
Almost 10 years ago Brian Solis wrote The End of Business as Usual. The bestseller explored how technology empowered assaults, including social, mobile, and real time web, had changed the dynamic of business and consumer.

Solis talked about how the always-on nature of the new world forced business to wrap themselves around the consumer in order to survive. He also coined the term "digital darwinism" which is when rapid societal change brings equally rapid consumer behaviour change, and some businesses fail to ever catch up with it.
Read the full article at Stuff.