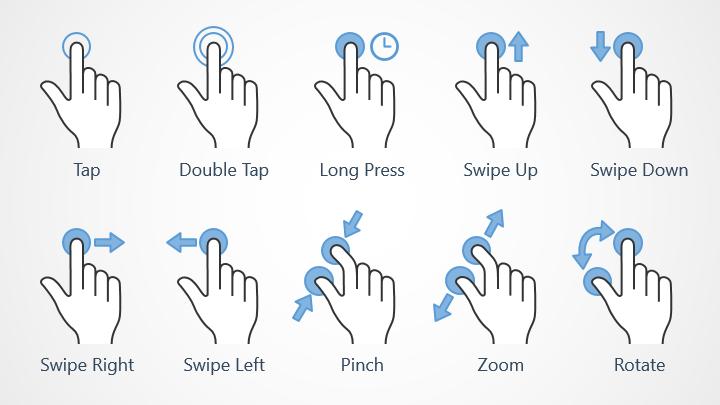 As someone who studies the impact of innovative technologies on markets and societies, I found it ironic to write books on the subject that were strongly rooted in traditional channel formats. I struggled with the paradox of urging people to challenge conventions when I clearly couldn't follow suit.
So, going back to the my first solo book, ENGAGE!, in 2010, and with every book following, I borrowed from iconic Hollywood trailers to promote each title. But the books themselves, were still traditional in layout and design (except for the awesome covers!)
Following The End of Business as Usual in 2011, I realized that I wasn't fully walking the walk. I had completely missed the opportunity to lead by example in an area that was, and still is, ripe for disruption (traditional publishing).  I set out on a mission to study what was already in my purview, mobile UX/UI. The question I sought to answer is, what if I could take design cues from the best mobile apps and apply them to paper?  That question turned out to be so much more provocative than I imagined. It turns out that the entire construct of a book, the table of contents, chapter flow, paragraphs, can mimic the dynamism of app design.
Thankfully my publisher, Wiley (and Shannon Vargo and Matt Holt), agreed to support the experiment.
With the help of Mekanism, we designed What's the Future of Business and X: The Experience When Business Meets Design, to evoke the beauty of a coffee table book with the utility of a modern, intuitive and experiential app. These books are in fact, analog apps.
In the following video with my dear friend Sunny Lenarduzzi, I share the design story behind my digital-to-analog work. I hope you find it helpful!
Part One: Design
p.s. In Lifescale: How to Live a More Creative, Productive and Happy Life, I applied these learnings but with an entirely new understanding of what's called "persuasive design." More to come…
Part Two: Experience Architecture for Brands
Part Three: The Source of my Inspiration…The Accidental Narcissist
Brian Solis, Author, Keynote Speaker, Futurist
Brian Solis is principal analyst and futurist at Altimeter, the digital analyst group at Prophet, Brian is a world renowned keynote speakerand 8x best-selling author. In his new book, Lifescale: How to live a more creative, productive and happy life, Brian tackles the struggles of living in a world rife with constant digital distractions. His model for "Lifescaling" helps readers overcome the unforeseen consequences of living a digital life to break away from diversions, focus on what's important, spark newfound creativity and unlock new possibilities. His previous book, X: The Experience When Business Meets Design, explores the future of brand and customer engagement through experience design.
Please, invite him to speak at your next event or bring him in to your organization to inspire colleagues, executives and boards of directors.
Follow Brian Solis!
Twitter: @briansolis
Facebook: TheBrianSolis
LinkedIn: BrianSolis
Instagram: BrianSolis
Pinterest: BrianSolis
Youtube: BrianSolisTV
Newsletter: Please Subscribe
Speaking Inquiries: Contact