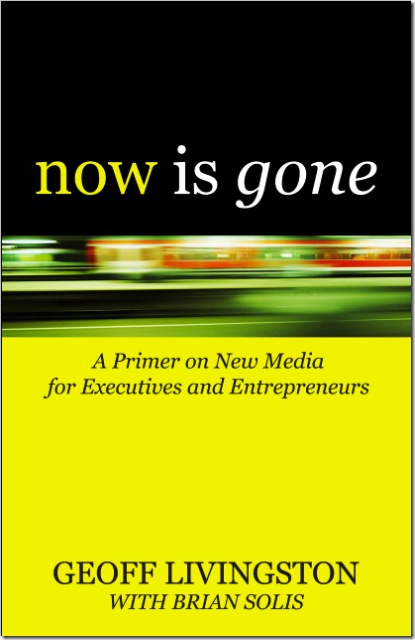 Just wanted to share the good news that the cover for Now is Gone was finalized and is ready to go. It should be listed on Amazon soon.
Thanks again to Geoff Livingston for including me in the development of this book.
Now Is Gone explores how New Media (and Social Media) are forcing the evolution of PR through a rich set of meaningful interviews, case studies, and comprehensive discussions.