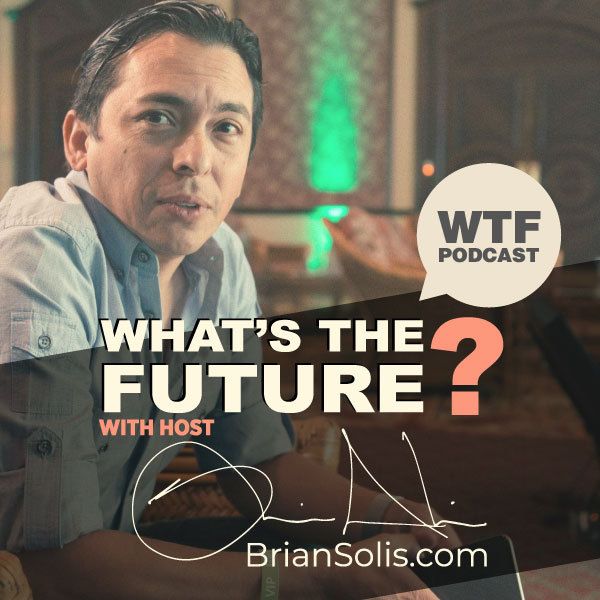 In episode 2 of WTF: What's the Future, I get to spend time with another dear friend, Chase Jarvis. In my mind, Chase is one of the most creative and inspiring artists of the digital economy. We've also had some of the most soulful conversations of my life all around the world. I'm proud to know him.
Chase joined me on WTF to discuss his latest book, Creative Calling: Establish a Daily Practice, Infuse Your World with Meaning, and Succeed in Work + Life.  As Chase says, "Life isn't about finding fulfillment and success – it's about creating it." The good news? Creativity isn't a skill—it's a habit, a mindset, and a practical lever that transforms our lives and delivers vitality to everything we do. Your personal power awaits.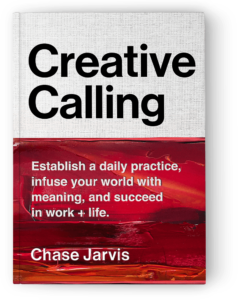 Whether you realize it or not, you're creative. We all are. It's a deep topic I explored in my last book, LifeSCALE. Creativity means creating.
I talk to Chase Jarvis, CEO of CreativeLive and author of Creative Calling, about why mass culture is against creativity. What wears  talked about: What creativity is & what it isn't
Why creativity is mission critical
Reasons mass culture is against creativity
How our society is more creative than ever
3 things about creativity
1) Creativity isn't just art.
Paintings and photos are nice and all, but creativity means creating things.
You can create machines… breakfast… conversations…
You can also create possibilities (more on that later).
2) Creativity is a muscle.
Chase said you should exercise creativity every day by being purposeful about the things you create.
If you make a habit of flexing your creativity, it'll get stronger and better.
Being intentionally creative gives you agency over your life by showing you that you have the power to create health, energy, success, fulfillment.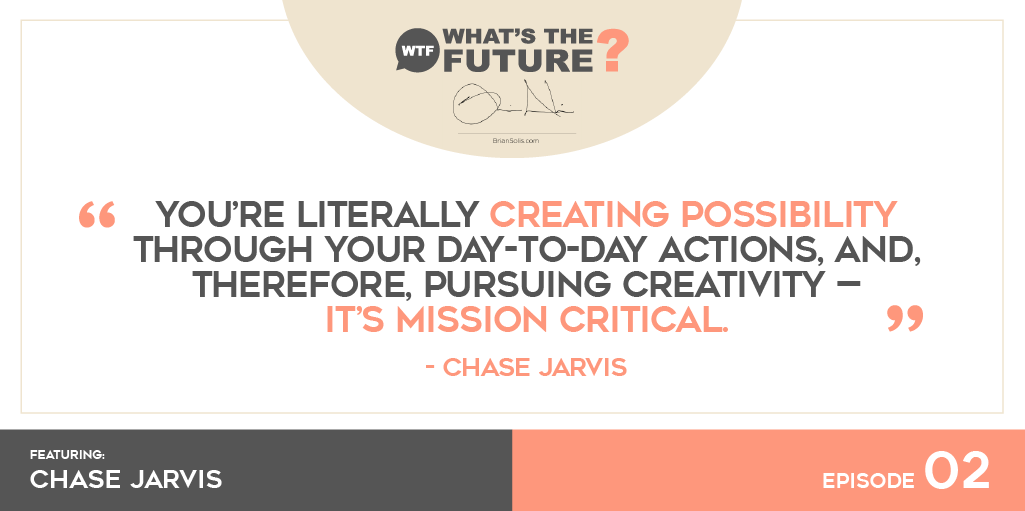 3) Creativity isn't optional.
Not only is creativity valuable — it's critical.
If you don't create, then you're just moving through your life passively without purpose.
Creativity is the impetus for why we do what we do.
All that said — why have most adults lost the creative joy of their childhoods?
Why does mass culture undervalue creativity?
Listen to my whole conversation with Chase to find out.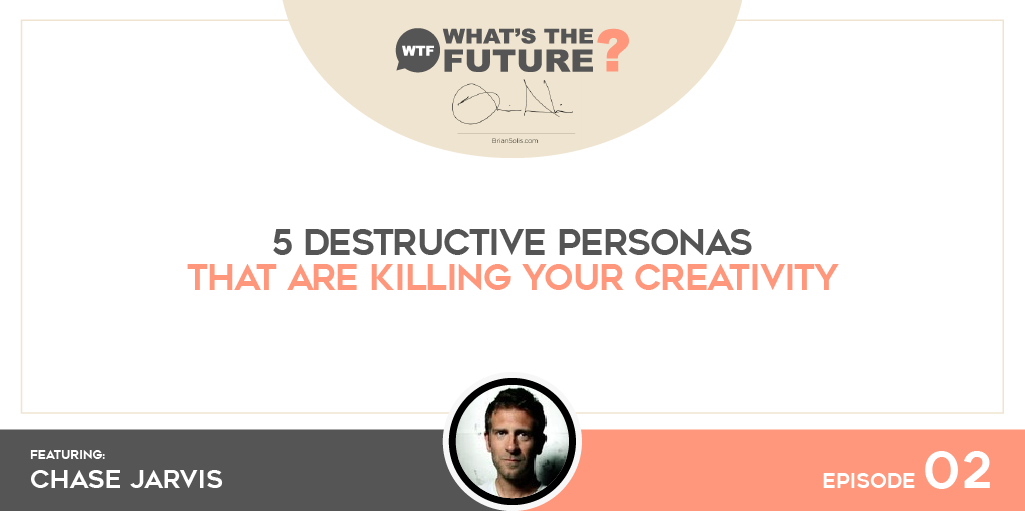 Please, Subscribe to WTF
Thank you to the team at Sweet Fish Media for being my production partner in WTF. Sweet Fish produces podcasts for B2B brands.
About WTF
WTF: What's the Future? is a podcast dedicated to digital Darwinism, the evolution of technology and society. WTF host Brian Solis and his special guests tell the human stories driving innovation and the meaning behind the big changes we all face. Whether you're looking to learn from today's most influential leaders, disruptors, and tech luminaries or discover the impact that today's and tomorrow's tech trends are having on markets, society and us as individuals, this is the show to help you stay ahead of it all. Each episode features topics that explore the human challenges facing digital transformation, innovation and disruption, corporate culture, personal advancement and more.