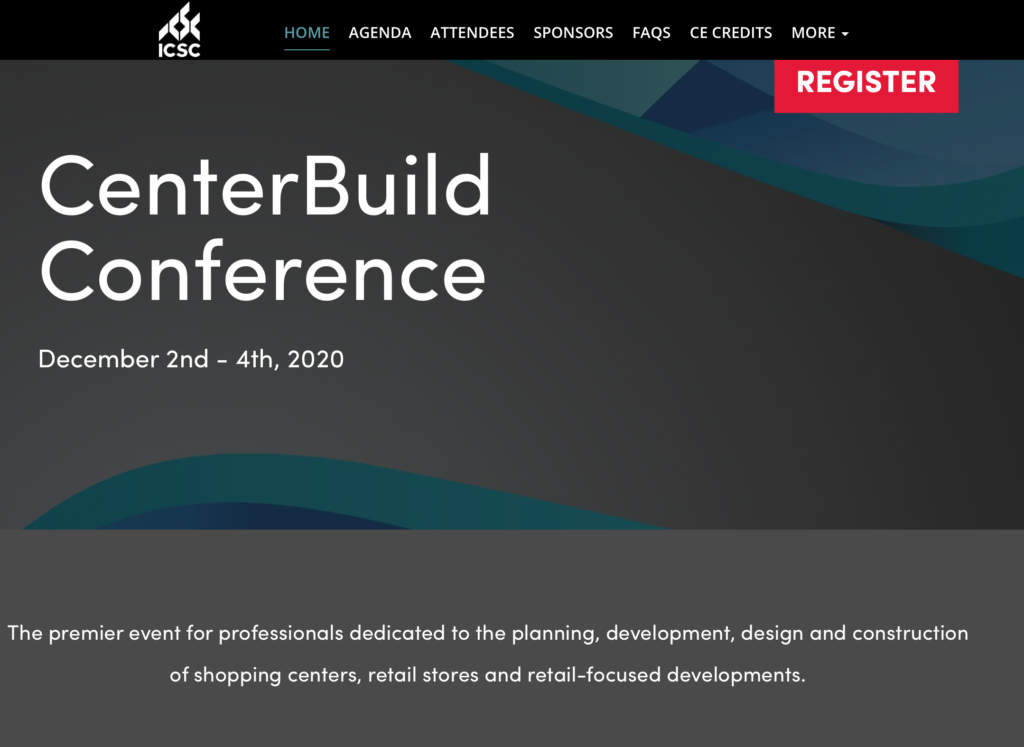 Brian Solis delivered the keynote address at the International Council of Shopping Centers (ICSC) 2020 CenterBuild Conference. His presentation, "The Future of Retail and Real Estate Isn't What It Used to Be," was well-received and is online now.
When ICSC was founded in 1957, the retail industry was a veritable juggernaut even surging forward beyond the initial wave of Amazon and e-commerce in the 90s. Then over time, the relationship between consumers and digital, social media, real-time, and mobile slowly, but inevitably influenced stark and evolving shifts in behaviors and preferences, eventually reshaping locales and their societies. Digital anthropologist, futurist, and best-selling author Brian Solis calls this "Digital Darwinism." His research has focused on how digital technologies and its influence on people and society evolve and why.
In this human-centered presentation, Brian will share his inspiration and also vision for a new genre of retail and real estate and the role it plays in the social and economic vibrancy of communities in the "Novel Economy." He believes that we're not in a new normal nor should we strive for the next normal. This interim normal, as he calls it, is the ability to set the stage for a new future of retail and consumer experiences. All it takes is a little imagination and discovery in the art of the possible.
Attendee Response
"I just attended your keynote at the ICSC Centerbuild conference and I have to say that it was even moving to me. It was beyond amazing!!!!  When you talked about the experiences and emotions that spaces convey, I just had no words. I am one of the awardees of the ICSC Centerbuild Leaders under 40 Class of 2020. I don't have words to express how your talk made so much sense to me. I believe that spaces have the power to influence our lives and I bring that belief to retail design." – Yhany Albornoz, ARY Concept
"Thank YOU for an inspiration Main Event presentation. A bit tougher, not being able to engage with your audience but I did feel inspired by you and what you presented!" – Patty Norberg, CSHQA Architects
"That was probably the best Keynote presentation I've heard in a while…very relevant and in depth information needed for adapting to our ever evolving retail landscape." – Matthew Woods, GH+A Design Studio
"I have to say your presentation was incredible. I always look forward to the opening remarks at the ICSC event and you made it worthwhile." – Ed McWhorter, Lebolo Construction Management