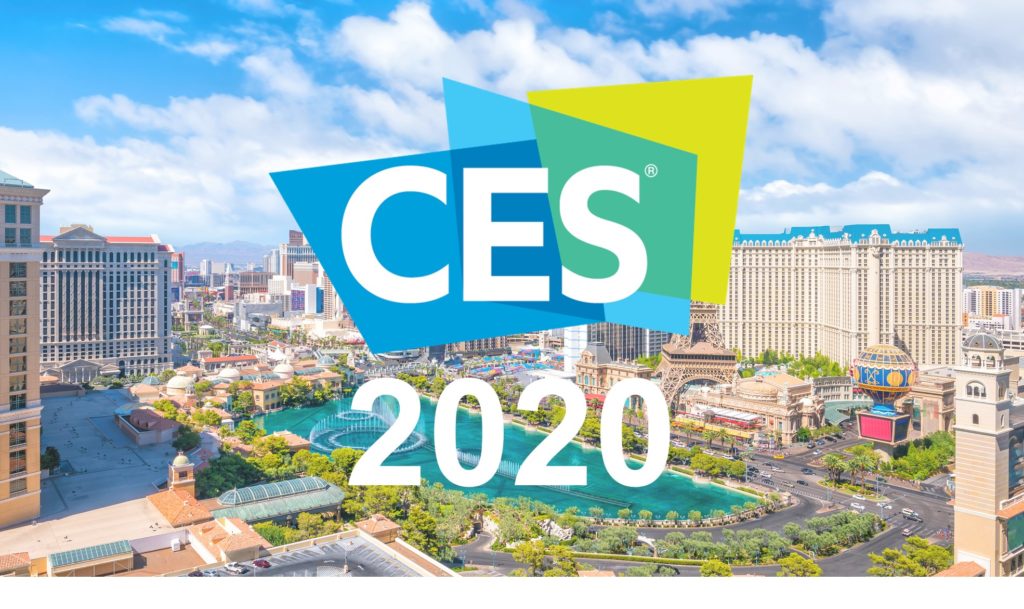 The Consumer Electronics Showcase in Las Vegas is a spectacle I've experienced (in some cases, endured) for over 20 years. But this year was different. Why? It's not just about consumer electronics anymore. We're finally witnessing the convergence of physical and digital "things" and spaces in everything…and I mean everything.
Following are some of the more promising, curious and also interesting takeaways from CES…
TVs: There were OLED and 8k TVs that are better than what we can actually see, with sizes hitting a whopping 292 inches ("dubbed The Wall.")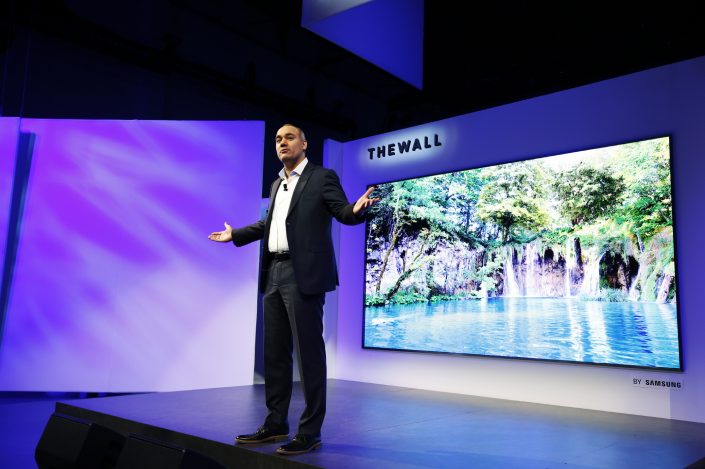 Plant-based Pork at CES?: Impossible Foods debuted its "Impossible Pork" and the texture was realistic and the flavor was pretty darn close.
From Smart Fridge to Smart Microwave: GE introduced a "Kitchen Hub," a microwave/range hood featuring a 27-inch screen, food monitoring camera, Google Assistant, SideChef guided recipes, outward camera for video calling and more.
eMobility: Segway is bringing "Wall-E" to life with its self-balancing Floating Chair to help you get around town in comfort. I mean, why stand or walk?
Toilet-Paper Innovation: When you're really in a pinch, Charmin introduced Rollbot, a cute little robot that can deliver toilet paper on-demand with other curious features.
My Personal CES Favorites
Flying Ubers: Hyundai showed a full-scale flying car designed for "Uber Elevate," its flying taxi service launching in 2023.
Sony's Concept Car: Yes, you read that right. Sony surprised with a debut of an electric concept car featuring an entirely new take on what the interior of a car could be (featuring Sony products of course.)
Delta: Delta became the first major airline to exhibit at CES, promising to make travel "magical." A futuristic billboard (Parallel Reality) at the airport that delivers personalized information to each passenger (in their language) based on a boarding pass scan. One board can accommodate up to 100 travelers at a time! Or how about boarding with biometrics or virtual queuing? They also promised free inflight wi-fi, inflight movies you can start before the flight and "binge watching" buttons. I say bring it on!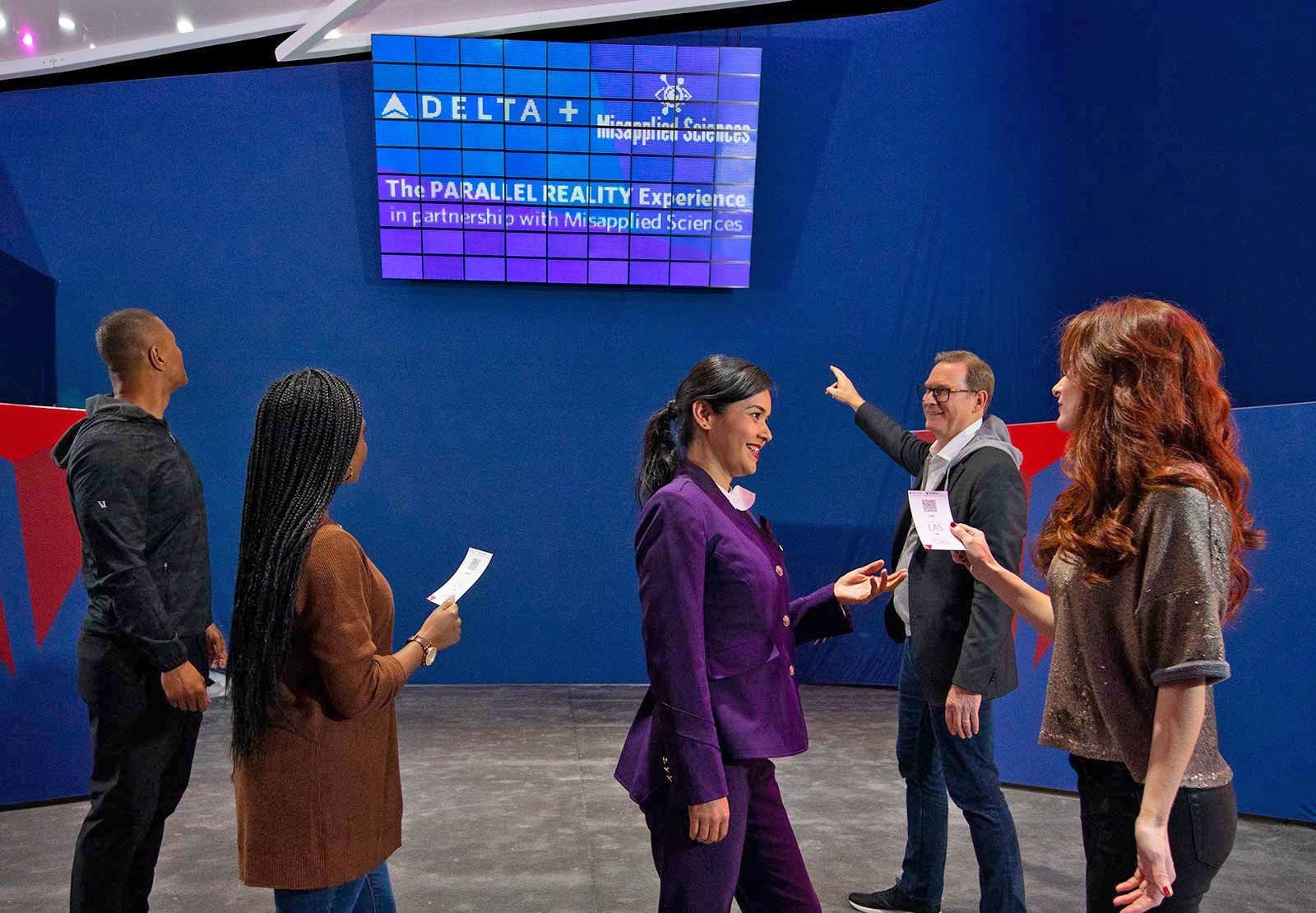 Beauty 2.0: L'Oreal introduced  Perso, an AI-powered device, about the size/shape of a small thermos, to create personalized skincare, lipstick and foundation on demand. It's like having your own Sephora!
Intelligent Prosthetics: BrainCo demonstrated an AI-powered prosthetic arm that detects muscle signals that tell the arm what you're trying to do. Over time, the built-in algorithm learns and starts to emulate natural movement. #bionic
2020 Industry Trends for Businesses
Oftentimes, executives attending CES are focused on trends without understanding how they really impact their business (internally and externally). Personally, I like to take a human-centered perspective (customers and employees) and work backward toward strategy.
At CES, I shared my latest research to help humanize important trends for executives, "11 Digital Trends Shaping Customer Experience and Brand Innovation in 2020."
The conversation focused on how digital disruptions such as 5G, AR/VR, AI, personalization/privacy, digital ethics, future TV, and location intelligence, are reshaping customer behaviors and expectations. The crux of my talk was to not only spotlight trends, but also entertain and inspire the audience to see how THEY too can use disruptive technologies to better understand people as they evolve, innovate, and ultimately make products and customer experiences more meaningful.
These are just 11 of the 30 trends keeping your clients up at night. To help, please feel free to share my slides or let me know if you or your clients have any questions.
That's a wrap on my CES coverage. Thank you for your attention.
There were way too many technologies to see let alone cover. But one thing is clear, convergence between digital and humanity, in every facet of our work and personal lives, is only accelerating. There are incredible applications ahead. There are also potentially troubling trends that are inevitable. Either way, we need to understand the impact of disruptive technologies beyond technical capabilities and advancements to make positive, productive and innovative decisions about the future of work, society and humanity.