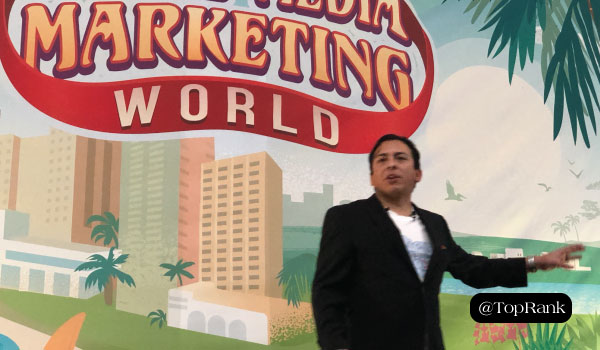 TopRank Marketing, a first-choice digital marketing agency for major brands, shared a point by point summary of Solis' thoughts on digital distraction and business from his session at Social Media Marketing World 2019.
Key points:
Solis isn't suggesting that we stop using technology, he's just suggesting we use it in a different way – for creativity rather than simply productivity.
Getting over our digital distractions boils down to one thing – awareness. If we're aware of our dependency on the digital world, we're more empowered to do something about it. We can make more intentional choices about how to avoid these distractions and stay focused.
Solis advocates for dedicating time for creativity: "Write. Draw. Paint. Play guitar. Sing. Creativity is like a muscle that needs to be worked. So just like you work out at the gym, you need to make time to be creative. To do our best work, we need to be our best selves. And digital distractions take us away from the creative activities and ideas that make us happy. As a result, digital distractions make it impossible for us to focus on the things that really matter in life and instead take us out of the moments we're living. Allow yourself to color outside the lines and do something absolutely silly."
Read the entire post here: https://www.toprankblog.com/2019/03/dropping-digital-distractions/