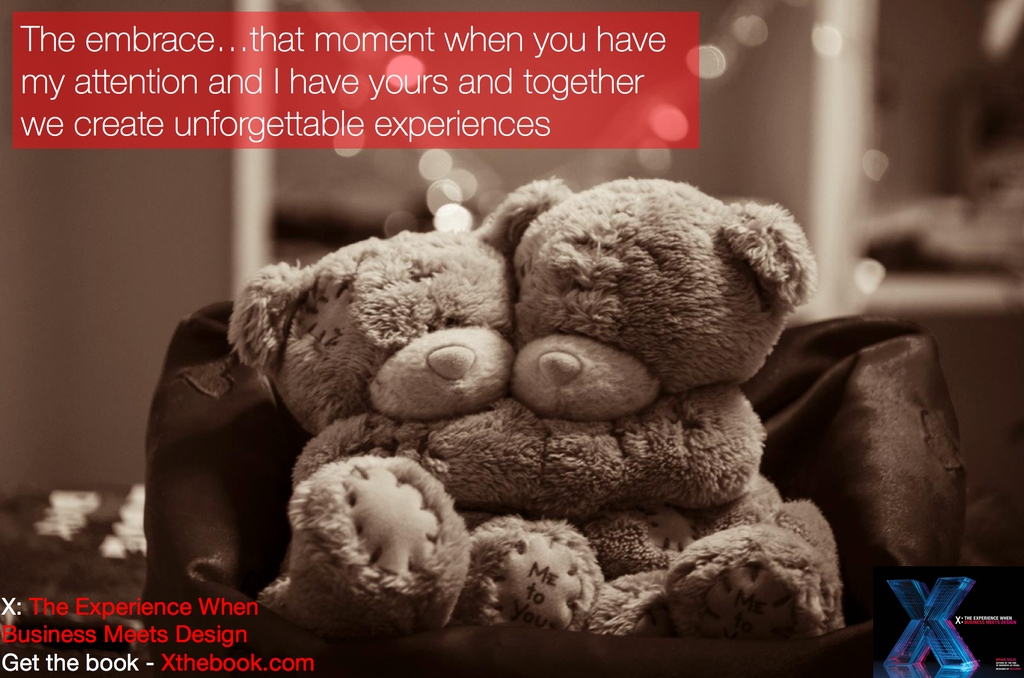 "Experience" is one of those words that is both aspirational while also meaning something uniquely different to each person who uses the word. No matter who you define it, the important thing to remember is that experiences lie in the value of the beholder.
The reality is that experiences are something you feel, you sense, and they're defined by the people experiencing them. Whether they're amazing, meh or terrible, they're either forgotten or they turn into memories. Either way, reactions and feelings say everything about engagement and how important moments translate into experiences and how those experiences become, or not, shared expressions and memories.
Unfortunately, so much of the work in experience design today does not take into account how someone is going to react, why and what they are going to perceive as they move on. Important moments are often left to chance. All too frequently, moments that matter are solved for by technology, creativity and greenlit from a distant perspective that is probably out of touch with what people want or desire to experience.
In the end, experiences are the same of all moments someone has with you in each touchpoint, throughout their journey and lifecycle.
Experiences take empathy, thoughtfulness and intent. And, that takes design.
I was recently going through some of the archives aka email and I came across an interview with my good friend Minter Dial from SXSW 2016! In the midst of the chaos that is South by, we found the quietest spot available and where we discussed the future of experience design and why the world needs experience architects.
Please listen here or over at iTunes.
Brian Solis is principal analyst and futurist at Altimeter, the digital analyst group at Prophet, Brian is world renowned keynote speaker and 7x best-selling author. His latest book, X: Where Business Meets Design, explores the future of brand and customer engagement through experience design. Invite him to speak at your event or bring him in to inspire and change executive mindsets.
Connect with Brian!
Twitter: @briansolis
Facebook: TheBrianSolis
LinkedIn: BrianSolis
Instagram: BrianSolis
Youtube: BrianSolisTV
Snapchat: BrianSolis