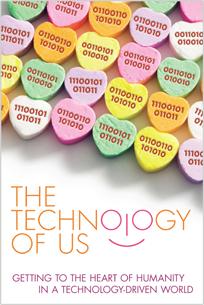 Brian Solis is proud to be a contributing author of a new book, The Technology of Us, exploring the future of technology, business and society.
He joins an amazing lineup of contributors that includes George Lucas, Don Tapscott, Don Peppers, Doc Searls, Rachel Armstrong, Janine Benyus, Erik Brynjolfsson among several other amazing minds.
About the Book
If automation was the mantra for technology to date, is humanization the calling for technology in the future? The Technology of Us, a new ebook, explores this question from the perspective of top intellectuals, scientists, designers and business innovators. This collection of essays and interviews demonstrates how technology is pushing humankind into a new stage of evolution, with as many massive implications for modern business as for our individual lives. If you want a peek at the future of human innovation, this selection of stories will prove to be essential reading.
You can read it online or offline via iBooks, Kindle and Nook.