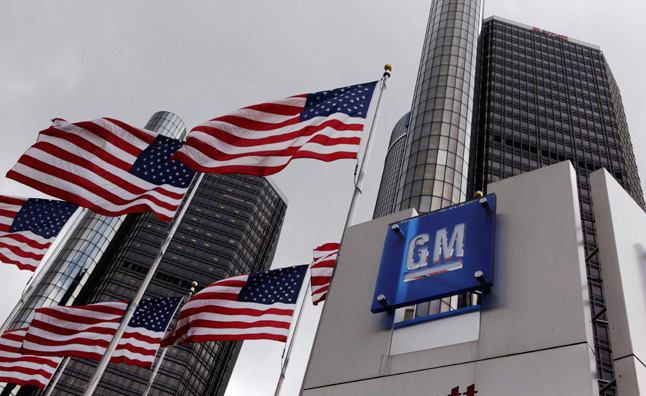 As editorial director and conference producer of The Pivot Conference, I have the privilege to meet with the people who are bringing about real change inside organizations. During the 2013 conference, I had the chance to interview Dr. Rebecca Harris (@RebeccaHarrisDr), who leads the Social Media Center of Expertise at General Motors in Detroit. Her role is all about transformation and integration as she works across brands and around the world on social strategy, social tools, social processes, points-of-view on multiple social topics, and overall integration between brands, divisions and countries.
As companies continue evolve their social channels, one area I continue to hear brands struggle with is how they work across the company for social. That is why I wanted to know more about General Motors' social media wins. More specifically, what Rebecca and the GM team have learned in trying to coordinate and collaborate with all the functional areas at GM and how that has shaped the GM customer experience.
Just to give you an idea of the GM social footprint, Rebecca said that GM owns more than 100 different channels with more than 21 million fans, followers, and subscribers across all their brands in North America alone. And, that doesn't include sites like blogs, forums and Yahoo! Answers, where the team has also established a presence. Clearly, with a company the size of General Motors (they have a footprint in more than 120 countries globally) it's imperative to operate in a highly coordinated and integrated fashion to seamlessly support customers around the world.
According to Rebecca, one part of GM's success in the field is attributed to GM's willingness to invest in integration. GM recently invested in a 6,500 square foot co-location space at their Detroit headquarters that allows Social teams from marketing, communications and customer care to all come together, take off their various hats, and do work that makes sure the customer stays at the center of every effort.
Co-location, and the integration it fosters, works. GM's social teams have dramatically improve their average cross-functional response time – from upwards of 24 hours, to now, approximately 90 minutes on social media channels like Facebook and Twitter and under 3 hours on independent automotive enthusiast forums.
When I asked her how social integration has impacted the company beyond social media she said that it has created a collaborative culture where everyone takes a step back to make sure that all the boxes are checked, all departments are leveraged, before moving forward. This alone has helped make sure that all levers are pulled to expand the story, share the message, help the customer. Once GM began checking all the boxes and pulling all the levers, it became clear that there needed to be one specific representative from each department (Communications, Marketing, Customer Care, Legal, IT, etc.) to help make social successful.
Rebecca said that one area that has truly benefited from this collaborative culture is GM's social media customer care team. By no one team owning social, Rebecca says they all own social, GM gives the customer a 360 degree experience. And allows for a trained team of 20 customer care agents to help customers from finding a vehicle to buy to helping answer questions or resolve issues with their vehicle or a dealer. As a result of this, GM has the opportunity to turn any customer experience into a great one.
An example of a huge win recently, according to Rebecca, was when a customer had a bad experience with an order process for his new Chevrolet Corvette C7 and posted about it in one of the 100 independent automotive enthusiast forums GM monitors. Through internal collaboration and information sharing between marketing, sales, engineering and others, a customer care agent was able to promptly address the matter, shepherding the customer through the order process and drastically changing his attitude toward the entire experience. Rebecca said he went as far as to send a photo of his C7 once it arrived at his home in Houston with a thank you to Kelly, the social customer care agent who assisted him.
There were more examples from Rebecca on integration successes, but Rebecca ended the interview emphatic that the focus every day is even more integration, enterprise-wide. And they are not done yet. There is still work to do.
Finally, Rebecca said it's about figuring out what is best for the customer – and how the brand can provide value to the customer. Social is just another channel and day to day it's keeping everyone on the same page and it's communicating, sharing, integrating and being a team player. In this case, it does take a village.
Connect with me: Twitter | LinkedIn | Facebook | Google+ |Youtube | Instagram
Image Source: Auto Guide