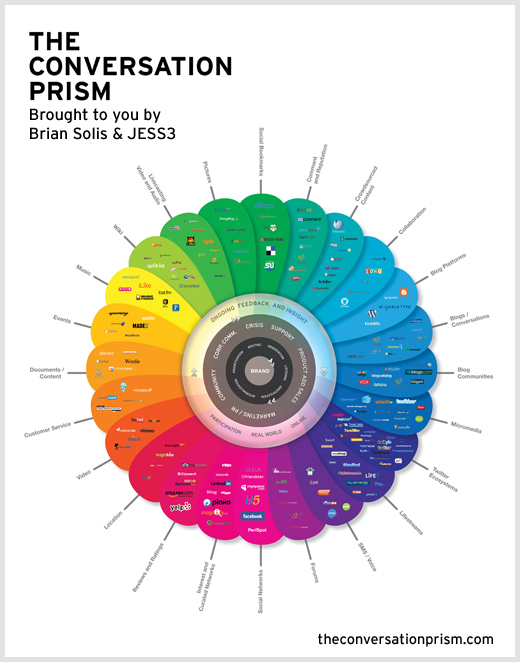 As Web 2.0 and Social Media became globally pervasive, the landscape proved expansive, overwhelming, and bewildering. It required a social cartographer in order to visualize its grandeur. Thus, in August 2008, the original Conversation Prism was born with the help of Jesse Thomas of JESS3.
The Conversation Prism continues to rapidly evolve as social networks emerge, merge, and vanish. In fact, Jesse Thomas and I are already hard at work mapping version 3.0.
One thing that we cannot overlook is that the true language of engagement is indeed international.  Communities around the world have rallied to adapt the Conversation Prism  to the reflect the social networks that thrive within each country. So far, those countries include France, Japan, and China.
The latest localized Conversation to debut was published in Germany.
Germany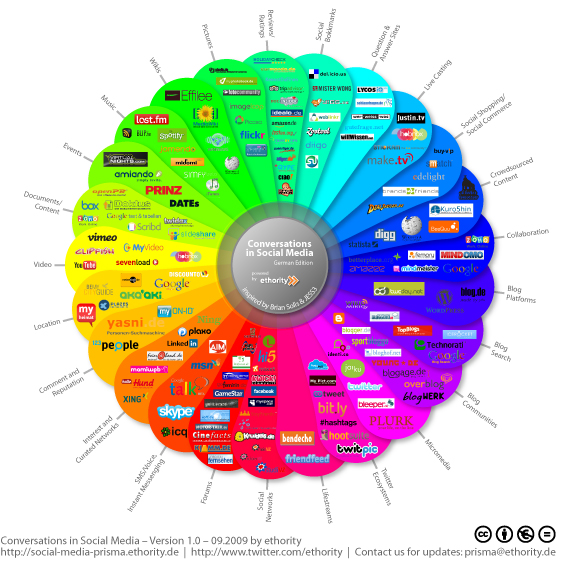 France
Introductory Post
Japan
Introductory Post One
Introductory Post Two
China
Introductory Post
Read more about the Conversation Prism, Conversation Index, and also purchase the poster, here.
Connect with Brian Solis: Twitter, LinkedIn, Tumblr, Plaxo, or Facebook
—

Get the new iPhone app!
—
Click the image below to buy the book/poster:

—
Image Source: Shutterstock