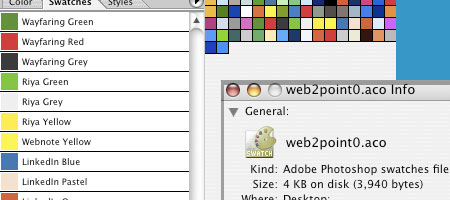 Proof that if good or interesting news sits out on the web long enough, it will make it's way to the forefront eventually.
A piece that ran in February 2006 over at Miles' Blog » The Web 2.0 Secret Weapon, is on the Digg front page today.
Basically Miles created a color palatte or swatch if you will that breaks out varying levels of colors by Web 2.0 companies. It's almost like fusing Web 2.0 with Pantone. Now SwissMiss revisited the story.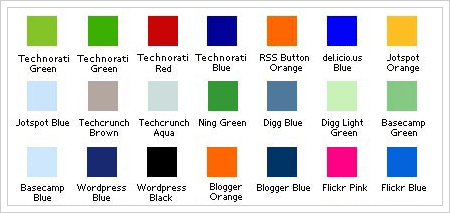 According to Miles, "Well, I'm here to reveal what the big 2.0 guys don't want you to know, and have managed to keep quiet about it this long – it's actually all about the colour. "
Miles identified primary logo colors from some of the big names in 2.0 , and placed about 70 colors into a Photoshop Color Palette file, available for your downloading pleasure (2kb zip file).
He's also got a JPG version of it.
Tags: web2.0, web+2.0, digg, miles, miles+burke, milesburke, swissmiss