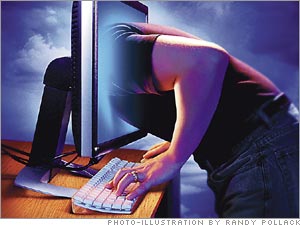 As the future of Social Media Press Releases takes shape, it will take a community effort to keep it on track as well as encouraging mass adoption.

As part of the Social Media Club along with Chris Heuer and many others, I'm surrounded by industry visionaries who are pushing the movement forward, while also broadening the overall industry opportunity for Social Media in online public relations. We've also recently formed a Working Group to help establish an industry standard for the creation and distribution of Social Media Press Releases.
To date, all of the wire services in one way or another, jumped into the social media arena. PRWeb has announced a dedicated service, and was recently acquired by Vocus . BusinessWire and PRWeb have recently forged a strategic partnership which allows Business Wire to use private label version of Vocus' PRWeb press release distribution platform to provide a new search engine optimized (SEO) and social media distribution service . Why BusinessWire let PRWeb announce that, is beyond me, but that's another subject.
As I've experimented with search engine and social media optimization (SEO and SMO) in press releases over the last year or so, I've found creative ways to ensure the "social" aspects are in tact to encourage sharing and participation, while also increasing their reach and visibility. In the next gen of PR, participation will be king. And, contrary to current marketing, not all "social" elements of social media press release distribution services are truly integrated or functional.
While, they offer embedded links to services such as del.icio.us social bookmarking, digg , and Newsvine , trackbacks, (and a couple also purport Technorati tags), they're still not necessarily providing much in the form of automated "social media" value.
For instance, we ran our Working Group release on many services, including Marketwire and PRWeb , which did provide links to Digg this , Bookmark with del.icio.us , and Add to Newsvine .
If you analyze the link to each, they simply direct you to a place where you can manually complete the social process. For example, with del.icio.us, the link is http://del.icio.us/post and with Digg, it's http://digg.com/submit.
In a blog post however, we take the extra step to make it easier for readers to act, such as http://del.icio.us/post?url=http://www.briansolis.com/2006/10/october-2006-silicon-valley-newtech.html
or with Digg,
Launched_at_DEMOfall

And what about Technorati tags? Marketwire, BusinessWire and PRnewswire do not claim or promise to offer them. So, I've tried to manually enter them and then ping Technorati to see of they show up. If at first you don't succeed, try and try again. PRWeb on the other hand, offers it, but, they don't show up in Technorati searches.
For example, I've run several tests , including one recently for Swapthing .com. While they are very rich in media, images, links, bookmarking, sharing, etc., rumor has it that PRWeb was shut out from Technorati because of spamming concerns. That is only a rumor however.
What is a fact however, is that most of the Technorati tags work.
All attempt to use a derivative of the following HTML code, Socialmedia but it's really incomplete in structure and in process.
I have contacted technical support for all services and I have heard back from three companies, two of which (PRNewsWire and MarketWire) have escalated my concerns to the executive technical level and I am now working with them to embed correct code for many social elements, including Technorati tags. Please note, that only modest, relevant tagging must be used in the future, I am not in any way endorsing tag spam.
In the case of PRWeb, they finally replied with, "You've done very well. Unfortunately, PRWeb interaction with Technorati is still under development. PRWeb does not guarantee placement within Technorati."
So, needless to say, the Technorati challenge for the masses will continue for the time being. If you're a blogger, then you may have figured out how to fix this manually.
Flickr and del.ico.us, on the other hand, can be implemented to SMPRs manually with ease.
For example, we recently ran a press release (traditional + SMPR) for Mvox regarding the cellphone ban in California.
By simply upgrading the release to include links, we were able to include other social elements including:
Market and product information: http://del.icio.us/Mvox_MV900_cellphone_ban
Images: http://www.flickr.com/photos/briansolis/sets/72157594289830459/
To purchase: http://www.mvox.com/index.asp?PageAction=VIEWCATS&Category=2
I reached out to Todd Defren, principal of SHIFT communications and blogger at PR- Squared , as he is also one of the most prominent players forcing the evolution of the press release and PR in general, and he commented "Social media, by definition, is a community effort. Innovations by a handful of practitioners, while important and laudable, will run out of steam without the support and incremental improvements of the broader communications industry. It's not enough to believe that 'if we tag it, they shall come.' Social media's success in the PR realm will rely on the diligence of all its true believers."
Well said Todd, well said.
It's up to us, as an industry, to identify the challenges, the roadblocks and the opportunities to help push PR forward. This is the most exciting time to be in this business. In the next several years, the landscape, tools, and methodologies of PR will completely split – requiring a fusion of traditional PR and Social Media PR to truly be effective.
add to del.icio.us
Digg this!
Tags: pr, pr2.0, publicrelations, public+relations, todd+defren, chris heuer, socialmediaclub, prweb, marketwire, businesswire, technorati, flickr, delicious, del.icio.us, socialmedia, social+media, smpr, seo, smo, vocus