Ok, it's definitely not CrunchGear , but it's still a fun extension of PR2.0 and my work at FutureWorks PR.
I've always had a passion for gadgets and new technology and have been recently featured in Entrepreneur, San Jose Business Journal, Tech Web, AP, among others over the years, for how I use technology in business.
Affluent Magazine , The Authority on Lifestyle, recently asked if I would write a monthly piece to highlight the latest and greatest gadgets, so I thought I'd take it on for awhile- especially since I have an incredible amount of free time. 😉
You can read the release here.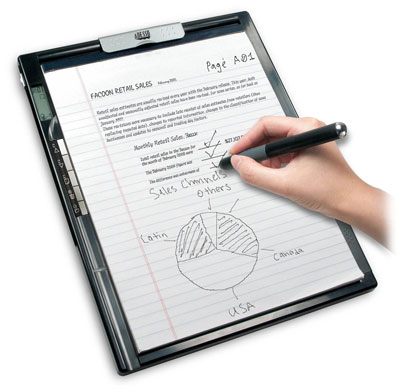 My first article featured the Mvox MV900 Bluetooth speakerphone (I use this thing on a daily basis). The latest issue features my review of Adesso 's very cool CyberPad . The interesting thing is that since these articles ran, I've received numerous phone calls, not emails, about where readers can buy the these products. My email address runs with each article, however, they actually have to do some research to find my phone number. Says something about the demographic…
Tags: Affluent , Adesso , Cyberpad , Brian Solis , crunchgear , mvox , mv900 , entrepreneur