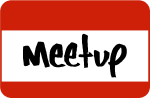 I will be attending both NewTech meetups this week. Stop by and say hello!
Silicon Valley Tuesday, September 5, 2006, 7:00 PM
Presenters include:
Video Egg – Video publishing over easy! [Joe Hurd]
Boompa – Your garage online! [Ethan Lance and Dave Snider]
Zazzle – Buy, sell and create custom products [Jeff Beaver]
San Francisco Wednesday, September 6, 2006, 7:00 PM
Yousendit – Khalid Shaikh on how to send BIG email files with ease.
Civic Evolution – Brian Sullivan on civic-minded group tools and services for a better world.
Joyent – Jason Hoffman on group email and calendar tools and ways to share applications.
Tags: sf newtech , silicon valley newtech , video egg , boompa , zazzle , yousendit , civic evolution , sitekreator , joyent , meetup , silicon valley , newtech , cnet