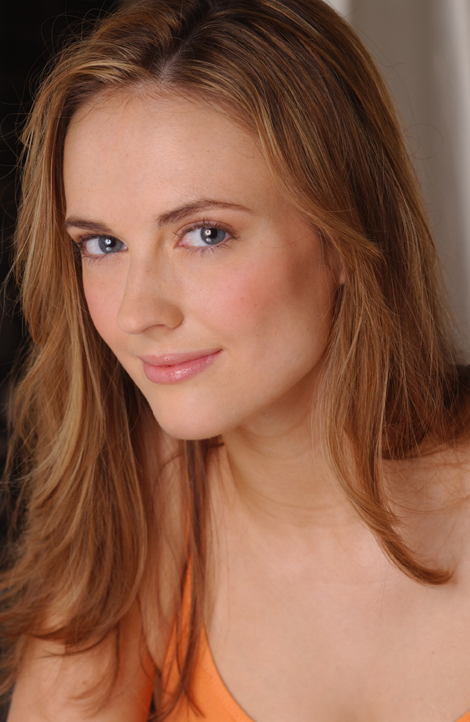 (c) Amanda Congdon
I stopped by Amanda's place over the weekend and was pleasantly surprised to read her latest post.
According to Congdon, "I'm SOOOOOOOOOOO Popurl!!!! Wow!! My popurls collaboration is getting quite the attention."
And according to the Popurl blog, "pop goes the url again! I'm announcing the cooperation with amanda congdon. launching in september she will remix the best urls from popurls every weekday in her own little box right on popurls."
Cool.
Amanda then continued in her blog, "Never did I imagine my fun little side project born Friday morning and blogged about Friday evening would find its way to scobleizer."
Indeed, it showed up on Scobleizer and let's just say that he didn't have the most supportive position on the topic. According to Scoble, "On the other hand this demonstrates how NOT to do PR on your blog. That's a TOTAL opportunity lost. It demonstrates that maybe even hip, new startups, should hire a company that understands how to communicate with the word-of-mouth network properly."
For the record, we're available to help those in need in the future. 😉
He wasn't finished yet though, "Update: That's just lame for both parties. If Amanda had announced a video project that'd be one thing. But this really is lame on all sides."
And if that wasn't enough, it continued to take a series of interesting turns here:
Thomas posted this comment to Scoble's blog, "Hi Robert, To clarify this: popurls is no company or startup but just an aggregator of popular websites – amanda will post a daily collection of interesting links on popurls, that's it – nothing more."
Why would Thomas take away from any potential thunder here?
Scoble replied to Thomas, "That's really lame on both PopURLs and Amanda's part. She should have made sure that the first news we heard about her was a video show. People are forgetting who she is. Every day she waits she loses more value — the mainstream press won't pay attention to this story anymore, they've already moved on."
Ouch.
And then there was the painfully accurate comment from anonymous, "Silly me, I thought marketing was about drawing new users."
And back on Amanda's blog, "Endeavor's publicity team will be handling that with a press release and I will announce personally with a video, of course!"
OK…OK.
A couple of things here…
Why Thomas decided to downplay it, and continue to play tit-for-tat with Scoble, I'm not sure. Obviously it was exciting enough for both Popurl and Amanda to announce it separately and therefore could have been more strategically released with the right tools, targets, and timing.
In my opinion, this indeed is an opportunity that wasn't handled in the most effective manner. Regardless of the goals or intentions, Amanda has the blogosphere by the heart strings and we're all hoping that she lands somewhere incredible. I disagree with Scoble that the world has moved on. In fact, I would counter that any bit of news from her carries a lot of weight – at least for now, which is why this should have been announced with a bit more strategic and targeted PR.
A press release is a start…but, let's package the story and get it out to the key bloggers, and even targeted media, for a joint roll-out (regardless of how big or small this is.) There's no reaon why this wouldn't be interesting to a lot of Amanda's fans and web-savvy folks out there.
Digg this!
Tags: Amanda Congdon, Popurl, pophub, scobleizer, robert scoble, rocketboom, PR, endeavor, public relations, press release, futureworks, digg, reddit, del.icio.us, tags,