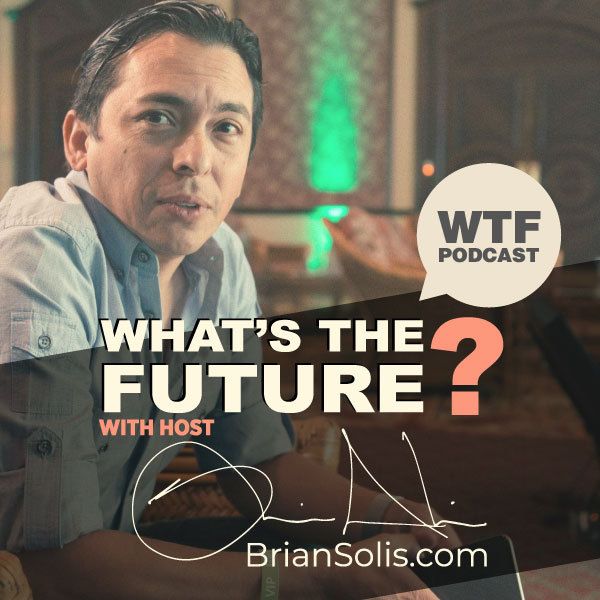 In episode 5 of WTF: What's the Future, I'm joined by Eric Weiss, SVP of Growth & Performance Marketing, at Personal Capital.
Did you know that two-thirds of people are losing sleep every night over financial anxiety?
Odds are pretty good you fall in that camp.
Eric joined me on WTF this week to talk about how Personal Capital is aiming to change that statistic.
Their approach?
Simply to make finance personal again.
As time passes, our finances get more complicated and less visible as we manage debts, investments, and portfolios across lots of platforms.
Personal Capital believes that we need both technology and empathetic people to feel confident in owning our finances.
"Customers are demanding three things – immediacy, personalization, and an ethic and value in the brands they work with," said Eric.
Immediacy is expected from the tools they use to manage and view their finances, updated in real-time, with evolving goals and plans.

Personalization is expected the same way Netflix suggests new shows, from evolving personal goals to how you best make use of tech.

Ethics is arguably the most important demand after decades of shady financial institutions taking advantage of their own customers.
These "demands" were born out of people wanting clarity and confidence as they plan and invest.
And they are best met through innovative tech AND great people support.
In our time together, we chat about:
How Personal Capital approaches finance holistically.
Building financial confidence.
Why your goals deserve more than just management tools.
About Personal Capital
Personal Capital is an Empower company. It's mission is to transform financial lives through technology and people. Empower and Personal Capital Advisors Corporation serve a combined 12 million individuals, for whom they collectively hold over $1 trillion in assets. The combination of the Empower Retirement individual investor business with the Personal Capital platform will create new opportunities for clients, thanks to new integrated, cutting-edge offerings and tools.
Please, Subscribe to WTF
Thank you to the team at Sweet Fish Media for being my production partner in WTF. Sweet Fish produces podcasts for B2B brands.
About WTF
WTF: What's the Future? is a podcast dedicated to digital Darwinism, the evolution of technology and society. WTF host Brian Solis and his special guests tell the human stories driving innovation and the meaning behind the big changes we all face. Whether you're looking to learn from today's most influential leaders, disruptors, and tech luminaries or discover the impact that today's and tomorrow's tech trends are having on markets, society and us as individuals, this is the show to help you stay ahead of it all. Each episode features topics that explore the human challenges facing digital transformation, innovation and disruption, corporate culture, personal advancement and more.