Brian Solis joined an incredible lineup of entrepreneurs including Bobbi Brown, Rakia Reynolds, Kendra Scott, and Michael Dell for its remarkable Dell Women's Entrepreneur Network (#DWEN) virtual summit, The Path Forward.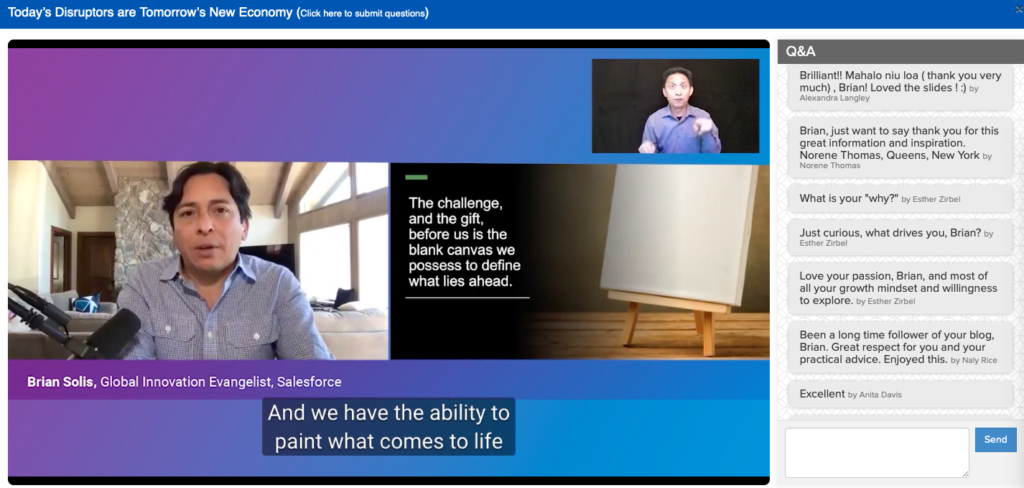 Brian created a special presentation for women entrepreneurs attending the event in light of COVID-19 disruption. Entitled, "Today's Disruptors are Tomorrow's New Economy," his presentation focused on iteration, innovation, the art of the pivot, and also the humanity behind resilience.
"The challenge, and the gift, before us is the blank canvas we possess to imagine and then paint what comes to life."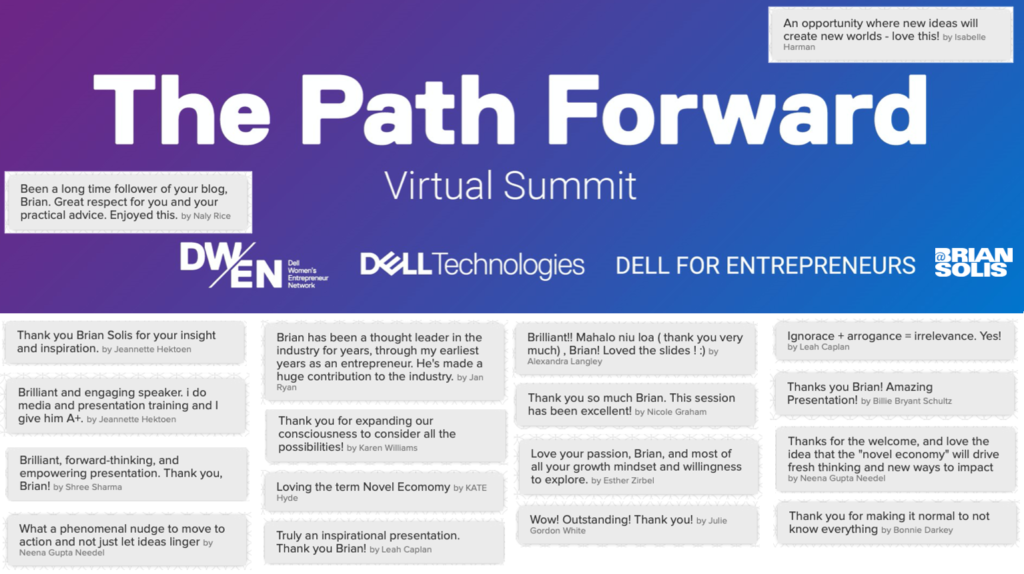 "Brian, you were AWESOME and the women entrepreneurs all loved you! Thank you so much!" – Patti Kelly, Dell Women's Entrepreneur Network
"Brian, I became a fan from your presentation at DWEN's Path Forward Virtual Summit. You spoke so eloquently and insightfully about the idea in this quote — a true evangelist for positive innovation and change! As a believer in the power of positive change happening By Design (deliberately, thoughtfully, with humanity and humanism), thank you again. I'm hopeful that we will emerge better from the current experience.
Thank you for the opportunity to present, Dell!