There's an old adage in business: A happy customer is a loyal customer. Focus on driving loyalty, and you cultivate a customer relationship that is not only special, but also incredibly rewarding for the business over a longer period of time. By putting loyalty at the center of everything, loyal customers become proud stewards of the brand, advocating their experiences and going out of their way to spend more time and money with the brand. In any given category, their intention is to give you their business as long as they feel valued and their experiences are seamless, productive, memorable, and even delightful.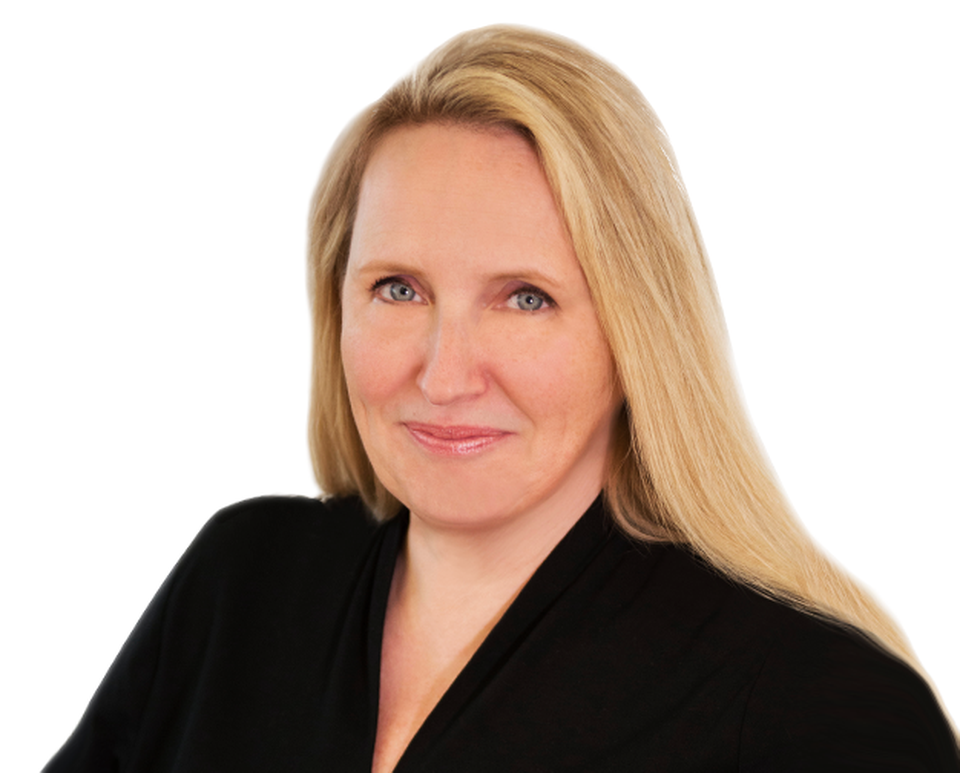 According to Karin Timpone, global marketing officer for Marriott International, loyal customers "stay more, pay more and cost less." She believes organizing around loyal customers is the way to drive sustainable growth. Specifically, cultivating a brand portfolio, unified by a loyalty program, will attract guests, earn preference, and reward customers in tangible and meaningful ways.
But how do you become loyalty-centric, and who's responsible for knowing customers and delivering customer experiences that engender brand devotion?
I was fortunate enough to get to know Karin at Google Marketing Live in San Jose recently. Karin was recognized as one of the top 10 Brand Genius marketers by AdWeek and was named one of 50 most Innovative CMOs in the World by Business Insider. In our conversation, I learned how marketing can be the center of driving incredible loyalty-focused experiences that lead to meaningful business growth.
In Karin's view, "marketers can be great conveners in an organization." That's where this conversation begins.
At Marriott International, loyalty is a core strategy that involves many parts of the customer journey. So, bringing together many parts of the organization and working toward a common goal is key. As she shared with me in our conversation, "Marketers often play the role of passionate advocates for the customer and invite diverse groups around the organization to consider, define, and strengthen this relationship. Marketers can kick off the conversation, setting a course around a 'Loyalty Mindset' – but here's the key: it is not only marketing, rather everyone has to join together to deliver what the customer wants."
Karin says, "Our team is enriched by the skills and expertise from other parts of the business. For example, our operations team has taken the loyalty mindset into dimensions that go well beyond marketing. They anticipate the opportunity to bring our loyalty program to life when a member shows up at a hotel." She observed, "It is a great motivator for teams to convene and make that a reality."
This unified mindset and approach demonstrates the future of what marketing is becoming versus the traditional role of the past. Beyond setting the course for a direct and valuable relationship with loyal customers, marketers can be natural conveners around the customer journey. The result: linking loyalty-centered experiences beyond the booking.
"It's important to consider the experience more than just getting somebody at that moment of booking," she shared enthusiastically. "We want them to be thinking even more around their travel and the experience they're going to have." Her team has developed global partnerships in entertainment, sports and culinary to deliver even more engagement, as well as a cutting-edge content studio that creates rich storytelling. "It's all about showcasing destinations and inspiring someone with the potential experiences that can happen when they arrive. Every year, our Moments platform offers more and more memorable ways to experience travel."
There are immediate avenues to customer relationships as well. "We have real-time social media command centers, that not only monitor social media but also geofence all of our properties to inform social conversations occurring in our hotels." She continued, "So in real time, you can see our hotels playing a role in social conversation."
Marriott can watch the story unfold in social media and even participate in creating stories in the moment. For example, if they see on social media that a guest is celebrating an anniversary or engagement, they can find ways to "surprise and delight" with a special celebration cake or bottle of champagne. Last year at Cannes Lions, this team took home Gold and Silver awards in Creative Data for the next generation of technology and storytelling.
Marriott has now reached over 110 million loyalty members. It's clear that putting loyalty and their members at the center of everything has been transformative and a decisive factor in driving customer satisfaction and business growth. As Karin emphasized, "To grow your business, everyone has to adopt a mindset focused on what the customer wants." She went on to explain, "I often say our customer doesn't care about how the organization is designed, they care about the experience they're going to get. It's really up to us to connect the dots to make sure that the experience for them is seamless and worthwhile."