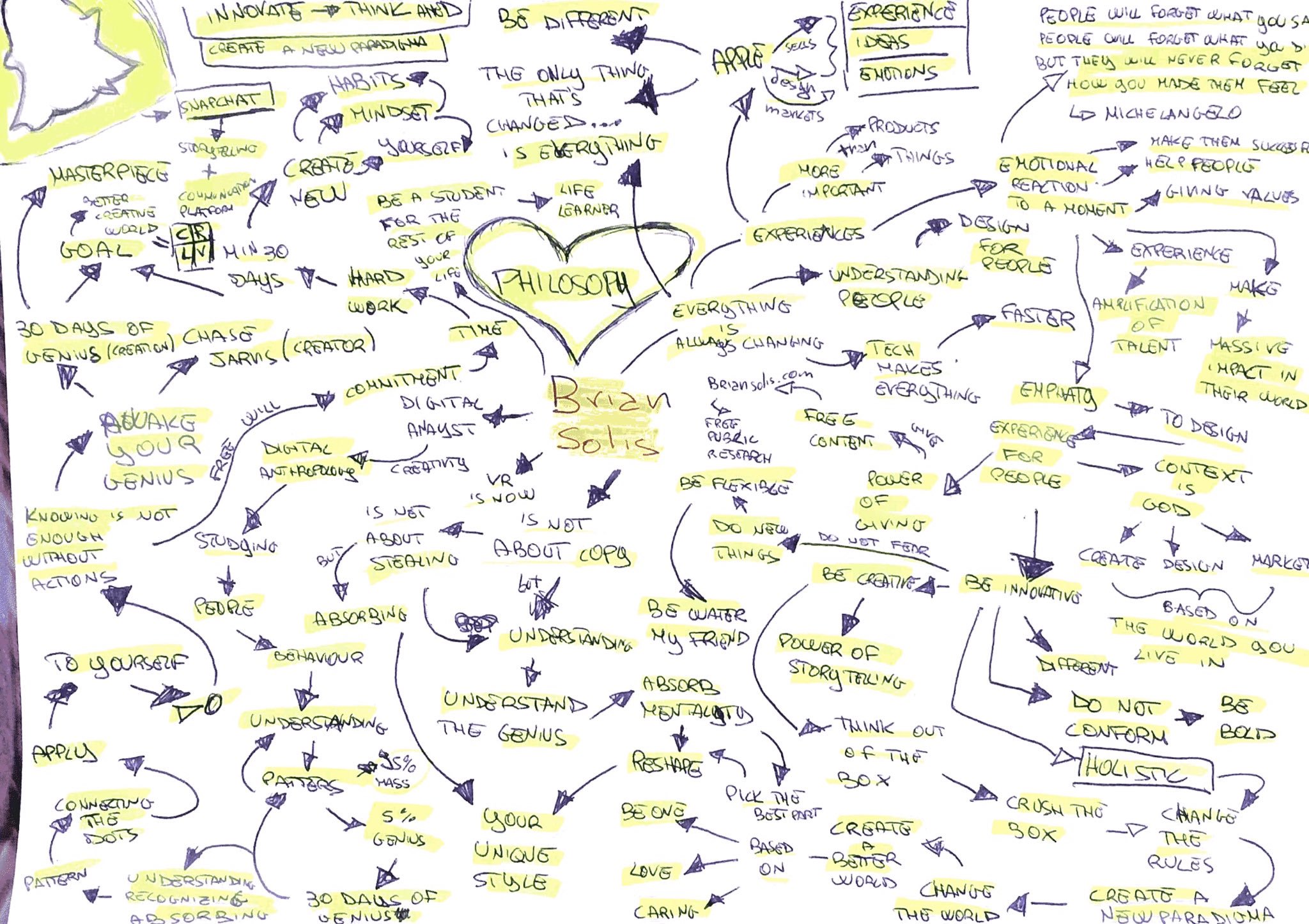 Chase Jarvis is a long-time friend. A real friend. He's also someone I deeply admire. His talents as a photographer, online persona, speaker, director and human being are raw and next level (check out his new book Creative Calling!)
A few years ago, we spent some time together in Austin to talk about innovation and experience design. To this day, it is still one of my all-time favorite conversations.
One of the reasons I'm sharing this post after all this time, aside from it being on point right now, is because of the lead image. Alessio Maltrooto documented the conversation and it's an incredibly rich graphic recording. I just rewatched the interview to map it against the infographic. Wow! Thank you Alessio!

Brian Solis, Author, Keynote Speaker, Futurist
Brian Solis is principal analyst and futurist at Altimeter, the digital analyst group at Prophet, Brian is a world renowned keynote speakerand 8x best-selling author. In his new book, Lifescale: How to live a more creative, productive and happy life, Brian tackles the struggles of living in a world rife with constant digital distractions. His model for "Lifescaling" helps readers overcome the unforeseen consequences of living a digital life to break away from diversions, focus on what's important, spark newfound creativity and unlock new possibilities. His previous book, X: The Experience When Business Meets Design, explores the future of brand and customer engagement through experience design.
Please, invite him to speak at your next event or bring him in to your organization to inspire colleagues, executives and boards of directors.
Follow Brian Solis!
Twitter: @briansolis
Facebook: TheBrianSolis
LinkedIn: BrianSolis
Instagram: BrianSolis
Pinterest: BrianSolis
Youtube: BrianSolisTV
Newsletter: Please Subscribe
Speaking Inquiries: Contact