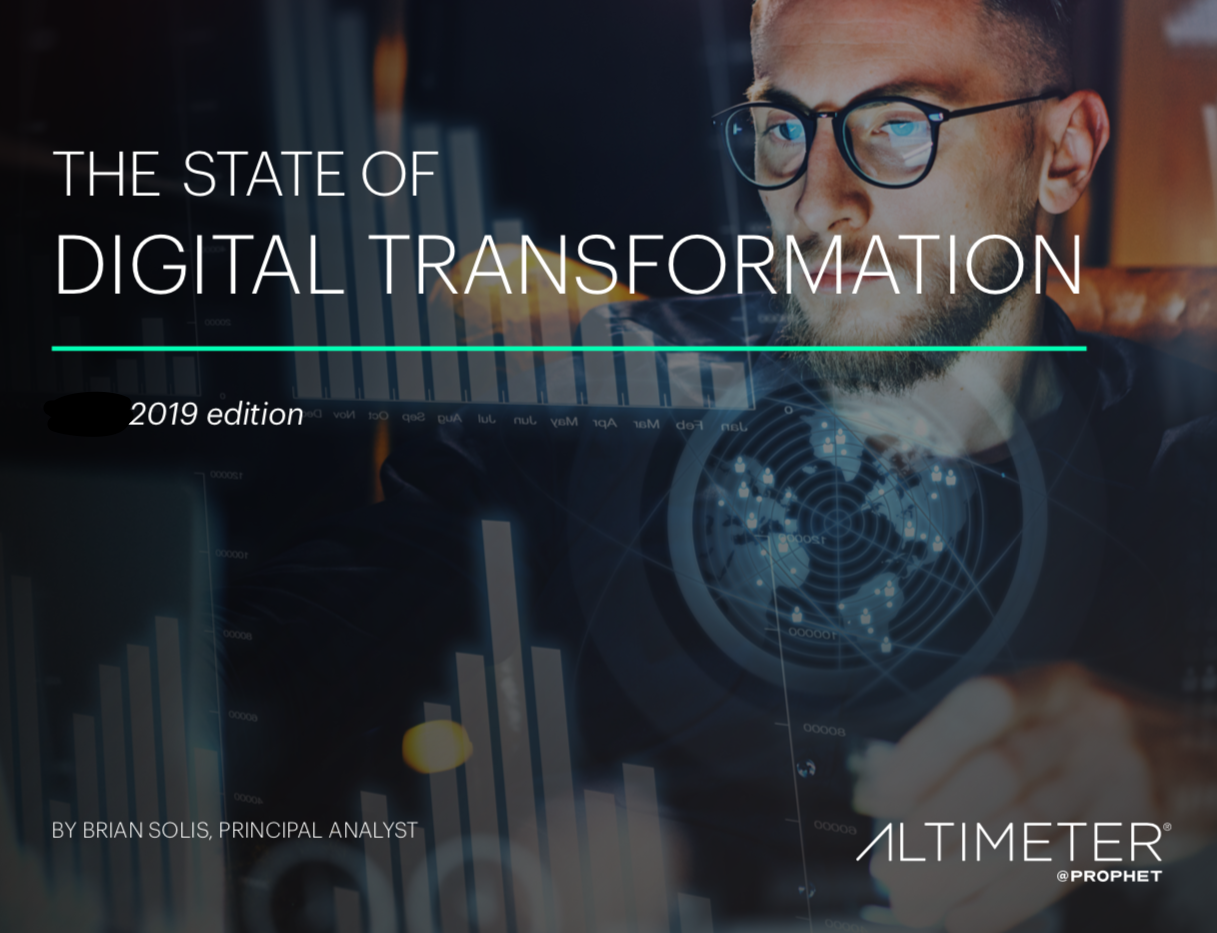 Here are the key drivers of digital transformation my latest report on the subject, The 2019 State of Digital Transformation. Learn about the trends that are shaping digital transformation efforts across organizations and actionable strategies for accelerating the evolution of transformation to drive growth.
Brian Solis, Author, Keynote Speaker, Futurist
Brian Solis is principal analyst and futurist at Altimeter, the digital analyst group at Prophet, Brian is a world renowned keynote speakerand 8x best-selling author. In his new book, Lifescale: How to live a more creative, productive and happy life, Brian tackles the struggles of living in a world rife with constant digital distractions. His model for "Lifescaling" helps readers overcome the unforeseen consequences of living a digital life to break away from diversions, focus on what's important, spark newfound creativity and unlock new possibilities. His previous book, X: The Experience When Business Meets Design, explores the future of brand and customer engagement through experience design.
Please, invite him to speak at your next event or bring him in to your organization to inspire colleagues, executives and boards of directors.
Follow Brian Solis!
Twitter: @briansolis
Facebook: TheBrianSolis
LinkedIn: BrianSolis
Instagram: BrianSolis
Pinterest: BrianSolis
Youtube: BrianSolisTV
Newsletter: Please Subscribe
Speaking Inquiries: Please Contact