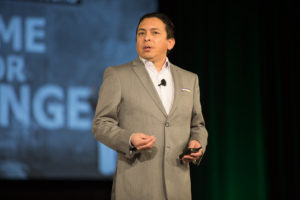 For his article "Why Marketing and Comms Should Start Working with Trend Forecasters—And How to Find the Right Ones" on the Meltwater website, John Boitnott sought out Solis' expertise to illuminate key concepts.
Solis is referenced almost immediately in the opening section "What is Trend Forecasting?" As Boitnott writes, "Brian Solis is author of the new book Lifescale and Principal Analyst and Futurist at Altimeter Group. He says it's part art and part science, and not at all precise, but when it's done well, it transcends pure communications. Solis is quoted: "Communications as an industry is just largely mechanical. And the better professionals in the industry really care about their relationships, they're really knowledgeable about their subjects. But to go and look at the future and become a value-added resource to your network, that's an entirely different league."
Later in the piece, Solis cautions that you need to know your own field well in order to hire a decent forecaster. "Having conversations with those individuals directly is where I would start," he says. "Use those conversations to feel out the influencer or expert as to both their personal interest level in new challenges and any contacts they have who might fit the bill.
Further down, Solis helps the writer answer the question "How can you tell if you're talking with a forecaster who lacks the expertise or maybe is even a fraud?" Solis says it really comes down to a combination of your own intuition and experience. "It can be very difficult to know because unless you're keeping a scorecard of what they say and what happens, it's very difficult to spot them out. It's really going to be based on what feels right, what sounds right, the process that these individuals go through to work with you."
Read the entire article here: https://www.meltwater.com/blog/why-marketing-and-comms-should-start-working-with-trend-forecasters-and-how-to-find-the-right-ones/