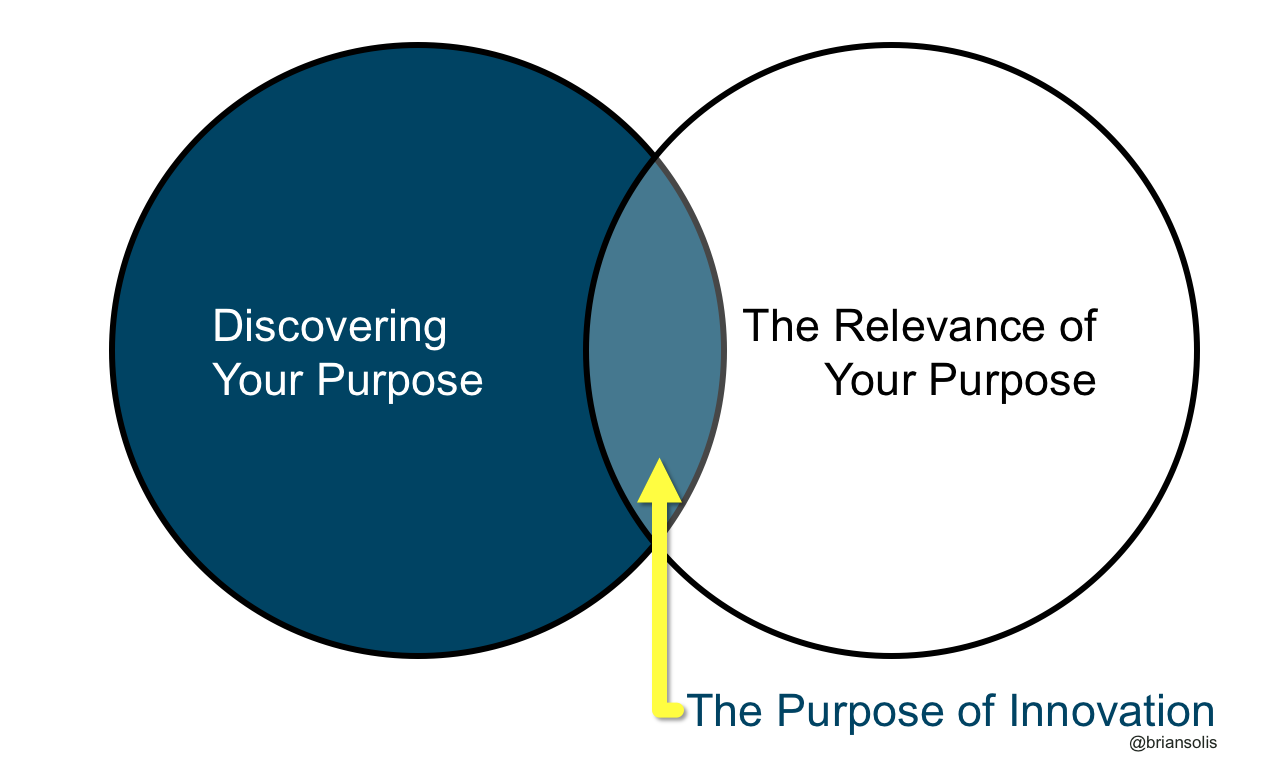 So many companies are investing in digital transformation and corporate innovation strategies to compete for the future.  They're typically led by technology and aimed at growth areas such as customer experience (CX). In actuality, these efforts are most often not that innovative…they're a bit more iterative than groundbreaking.  That's ok, but these times necessitate a balance of innovation and iteration.
Many organizations are simply investing in new technologies and expertise to simply modernize legacy models, processes and systems. However, to compete for the future, to earn market relevance, modernization is just not good enough. You have to give innovation a purpose. You have to give meaning to your work so that the organization can stand behind something that's meaningful and believable. Technology isn't the answer. It's an essential enabler of a greater vision and mission.
What's your purpose?
Credit: DrivingSales | DSES
Brian Solis
Brian Solis is principal analyst and futurist at Altimeter, the digital analyst group at Prophet, Brian is world renowned keynote speaker and 7x best-selling author. His latest book, X: Where Business Meets Design, explores the future of brand and customer engagement through experience design.
Invite him to speak at your event or bring him in to inspire and change executive mindsets.
Connect with Brian!
Twitter: @briansolis
Facebook: TheBrianSolis
LinkedIn: BrianSolis
Instagram: BrianSolis
Youtube: BrianSolisTV