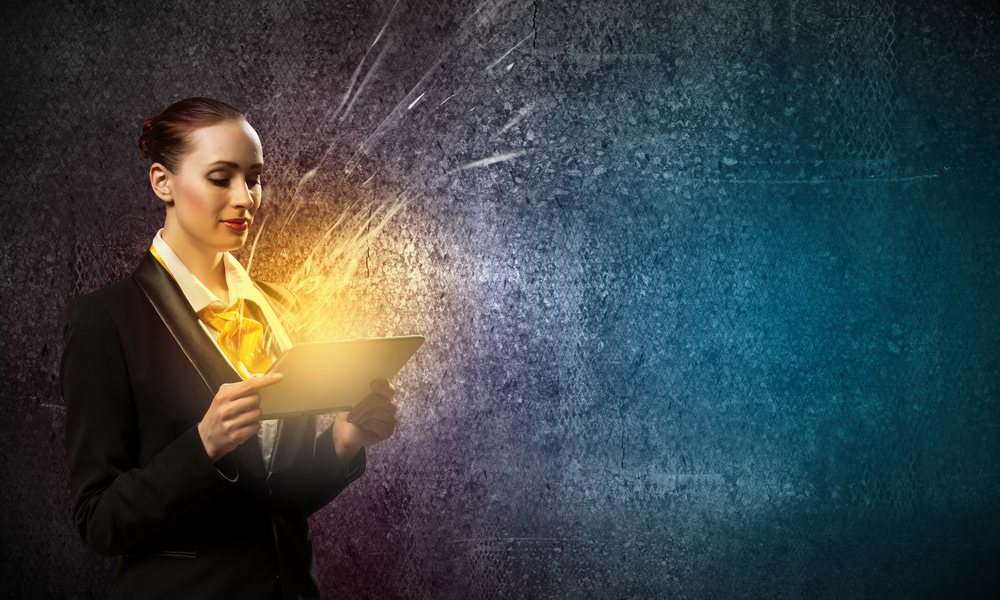 by Macala Wright, PSFK
Digital Futurist Brian Solis reveals how brands can navigate the consumer experience economy
In 2013, Internet of Things expert and noted author, Brian Solis, released his book, What's the Future of Business? In it, Solis wrote that the future of business comes down to relevance and the ability to understand how technology affects consumers' decision-making processes. In my 2013 PSFK interview, Solis shared that consumers not only expect great brand experiences, but that they also believe they're entitled to them. Experiences are now directly tied to aspiration and intention, and creativity and technology are merely the enablers.
"Experience is indeed everything," according to Solis
To learn about the evolution of this phenomena and in anticipation of the publication of his new book, X: The Experience of Business Meets Design, Solis and I recently sat down to talk about consumer needs.
How do you define experiential marketing?
Customer experience (also known as CX) is the new marketing, and it's also one of the hottest trends in business right now. Executives, strategists, and agencies alike are learning that the digital customer is notably different than the traditional customers before them. Expectations, the technology they use, how and where they make decisions and what it is they value is forcing strategists to rethink and redesign the customer journey for a multiscreen world.
While rife with challenges, CX represents a life-saving opportunity for businesses to earn relevance among a new generation of connected customers. But, what is an experience? Experiential marketing is an intentional strategy that activates the senses to deliver a purposeful experience. It's designed to move you, to pull you into a into a new world that you can't help but feel, see, taste, hear and smell. It's empathetic in nature and aspirational in aim. Marketing is often about creative, tied to the vision of someone who interprets a brief and sets out to deliver against the short-term goals of the brand. It is funded and executed through a campaign model and may or may not serve as the foundation for the next campaign.
Experiential marketing can drive marketing through a top-down approach, setting the standard for everything from messaging to design to execution. It can also force marketers to rethink the nature of marketing to shift from an immersive program that shifts engagement from a campaign model to that of a continuum.
Why must brands use it to create living extensions of themselves?
Consumers are becoming, and in many cases already are, too sophisticated for gimmicks and trends. More importantly, consumers are reconsidering what they need to own versus use. This behavior is forcing the proliferation of the sharing economy and is shifting purchases from products to experiences. I'd argue that experiences are the new branding. People have and share them today. Why leave that to chance? That's what my next book is about: experience architecture and the future of experiential branding.
Brand strategists, creative directors and anyone leading CX initiatives have to work together to invest in experience architecture. They must not only shift from creative marketing to experiential marketing, but also rethink the value of the brand, the products they sell and the services the offer. Everything is an experience now and should be designed accordingly.
What are the disconnects you see when bridging real world to digital mediums? What sort of marketing distribution channels should be leveraged to overcome them?
Brands suffer from what I refer to as "mediumism," placing inordinate value on channels and platforms over the culture of the network or desired experience of the people. At the same time, they don't connect the dots between touchpoints so consumers can traverse their journeys seamlessly, without friction or having to switch devices. Brands also face a couple notable challenges. They tend to think about marketing and service in silos, yet the consumer experience happens holistically. They don't see departments, they see one brand.
What are some of the technological constraints you see brands facing when trying to create experiences for their target audiences?
At the same time, brands also manage technology much in the same way, by department. There isn't a holistic or 360 view of the customer, nor is there a unified omnichannel approach to deliver a consistent, native and integrated journey. At the same time, consumers are mobile first, beginning and progressing their journeys on the small screen. Rather than traversing through a linear or funnel journey designed by most businesses, consumers are hacking the customer journey to work for them; how, when, where and why they need to accomplish tasks and goals.
Brand must engage in what Google refers to as micro-moments, intentional and contextual scenarios rooted in an action of "I want to…," using the device at hand. That device is most often mobile, and people are increasingly demanding that micro-moments begin and end on that screen.
Rethinking the journey is where experience architecture will focus. This will dictate technology strategies as well. But to be honest, experience architecture needs to begin with conceptualizing the experience brands want people to have, designed for the senses, rooted in empathy and completed with aspiration and outcome in mind. What would they share throughout the lifecycle? Again, it shouldn't be left to chance. It should be intentional.
How are all of these questions going to be translated into return for brands? What are they expecting to see? Can they expect to see revenue?
I used to talk about this idea of Return on Experience. Like in anything, you get out of experiences what you put into them. Research shows that consumers are willing to pay more for a similar or better product if they believe they are going to get a great experience. In some cases, upwards of 20 percent. When you want to talk about direct lines and dotted lines to ROI, then experience architecture pays great dividends across the board.
Additionally, experiences can be designed post-transaction, as well. When people have great experiences, they will share them. This behavior should be encouraged and rewarded. Those public reviews and expressions tend to influence awareness and guide decision-making. These shared experiences can drive what I refer to as Shared Experience Value (SEV), an alternative to Net Promoter Score (NPS).
Rather than asking people if they would refer your product, the real question is: "Did they?" Cultivating this type of behavior is lucrative. People trust their peers and this is why experience architecture is so important for the future of branding and business overall. To build a foundation for ROI:
1. You have to create a great experience throughout the lifecycle, in every moment of truth and on every screen.
2. Nurture and reward the sharing of those experiences.
3. Optimize the journey to lead to context-based, intentional outcomes.
To learn more about customer experience marketing, order Brian's new book:
X: When The Experience Meets Business Design
Business woman holding tablet via Shutterstock