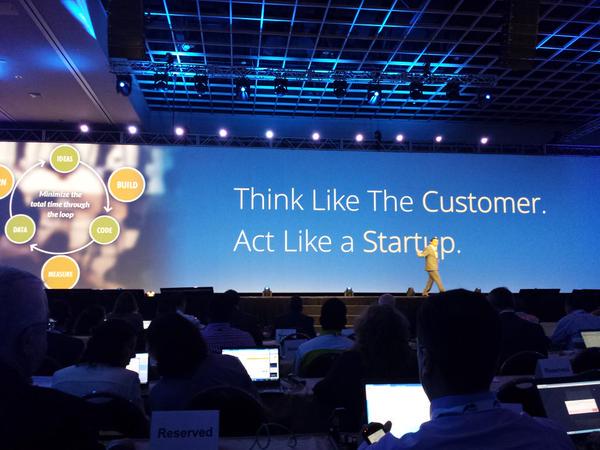 And then one day, it happened. Customers changed. How they make decisions changed. What they value and how they want to do business changed. The funny thing is…we didn't. Now we can and a new generation of technologies and services make it possible to not only react but lead customer experiences moving forward.
To effectively compete in the digital economy, you are left with no choice; become customer-obsessed or lose! Every moment-of-truth counts when it comes to customer loyalty. For some, this paradigm shift will be easy. For many, you will have to re-think your business model.
#AdaptorDie
I was invited to present at PegaWorld in front of 3,000 (gulp) technology and business leaders in Orlando to share views on how customers have changed and are changing. But that was just the beginning. I also broke things down to show how technology, and our own biases and processes, got in the way of evolution and innovation. Sometimes all we need to do is take a step back to see new ways to adapt and thrive.
I hope this helps presentation helps you…
Connect with me… Twitter | LinkedIn | Facebook | Youtube | Instagram | Pinterest