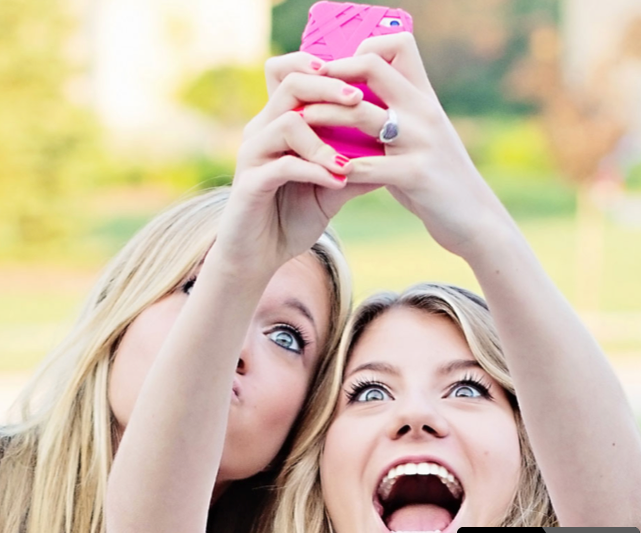 Snapchat has yet to show any signs of self-destructing. In fact, it's blowing up. Nielsen recently reported that Snapchat had more than 8 million unique users in May 2013 with adults on Nielsen's U.S. panel accessing the app on average 34 times that month. Snapchat now sees 200 million snaps exchanged per day, up from 60 million in February. According to my good friend Jennifer Van Grove at CNET, that places Snapchat in the league of the majors. Facebook for example,sees 350 million photo uploads per day.
The young company also recently snapped up $60 million from Institutional Investment Partners at an $800 million valuation. Yes, it's close to joining the billion dollar club. In this round, the company's cofounders, Evan Spiegel and Bobby Murphy, reportedly sold personal shares in a secondary offering at $20 million or $10 million each.
Now You See Me, Now You Don't – From SnapChat to SnapKidz
As the network continues to mature, it must explore new tools and services to help ease concerns of a provocative subculture that knows no age limit. To do so, SnapChat introduced SnapKidz, an age-gated version for honest users (aka kids or tweens) under 13. I shared some of my thoughts on the new app with Joanna Stern over at ABC News. I've shared part of the discussion below…
SnapKidz is a clever app and an even more ingenious solution to address Generation Z. SnapKidz is embedded within Snapchat and unlocks automatically when children indicate that their age is in fact under 13. The modified app however doesn't allow younger children to share pictures however. But, they're permitted to capture pictures and add captions and drawings to each. I'm sure it's fun in its own way and of course, kids will find a way to share them. They will not self-destruct however.
Generation Z is an important market for the future of mobile and social networking. If we thought that Millennials were digital natives, Generation Z will make everyone blush. Providing them with an app is part branding and part CYA. While popular, Snapchat is also synonymous with adult-like interactions that really are meant to self-destruct. To comply with COPPA (the Children's Online Privacy Protection Act), Snapchat offers a proactive age-gate fix for kids interested the app with safety nets built in for those who tell the truth. This is noteworthy and important. Not only are kids prevented from sharing, they are also protected from receiving explicit content from older kids and adults.
While I believe that many children will use the app, I also believe that kids will be kids. The appeal of Snapchat isn't the ability to take pictures and caption or draw on them. The attraction is the self-destruct feature which naturally begets curiosity.
Be warned however. Treat Snapchat as if the pictures you share can find a way online. There are always interesting ways discovered to take a screenshot of a supposedly self-destructing picture. My advice here is to parents…please check your kid's phones. They need supervision and guidance. And, parents also need to be aware. Just because they don't understand this world doesn't excuse the fact that these new worlds exist. Let's not forget that Instagram is taking off among Generation Z not because it was "safe," but instead because parents initially mistook the thriving social network as a simple camera app.
Yes…you can find me on Snapchat.
Connect with me: Twitter | LinkedIn | Facebook | Google+ |Youtube | Instagram