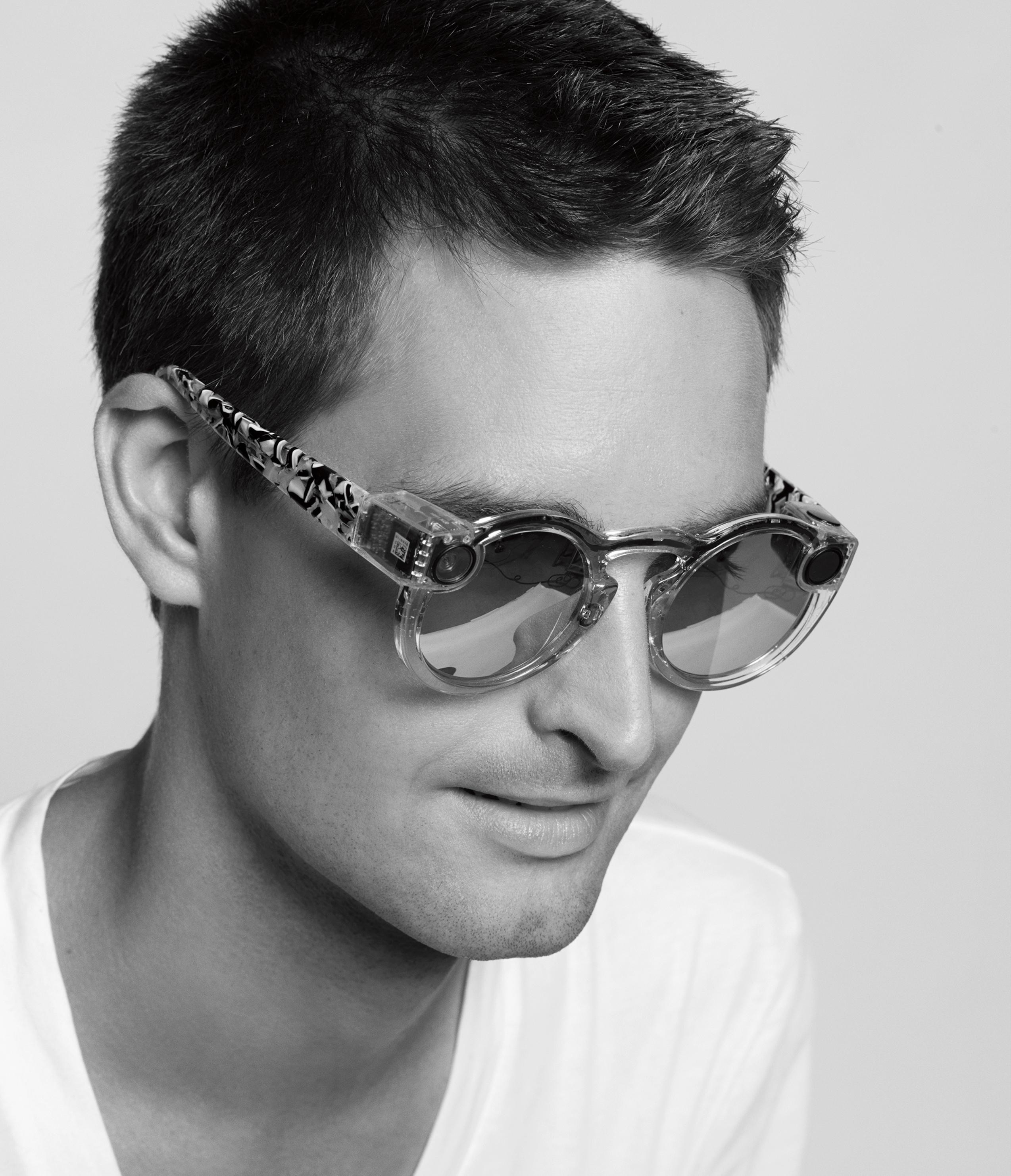 SnapChat officially changed its name to Snap, Inc. as the company restyles itself from a one-[major] hit app company into a digital lifestyle brand. To mark the occasion, Snap, Inc. introduced Spectacles, fashion and tech-forward sunglasses that record 10-second clips, which can then be uploaded to SnapChat Memories via wifi. Following the Apple playbook, Snap, Inc. also designed a fashionable case that doubles as a charger. Spectacles will be available this Fall and will cost $130.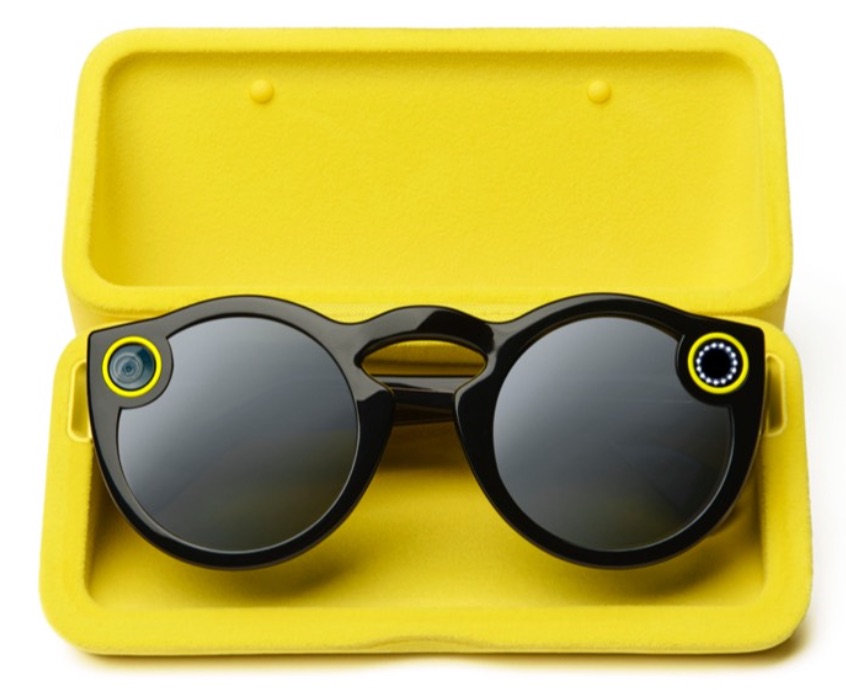 Spectacles are the result of a secret acquisition in December 2014 of VergenceLabs, which developed Epiphany Eyewear to record video clips with the press of a button on the side of the frame and upload them online via its app. Over the last 19 months, Snap, Inc. remodeled Epiphany into a fun, but thoughtful sunglass package to give Snappers a way to share their perspective hands-free.
By pressing a small button on the side of the glasses, Spectacles capture video through a 115-degree lens, which better conveys someone's natural perspective and field of vision. Those on the other side of the lens, will know they're being recorded because of a halo-like light that surrounds the lens. Unlike smartphones, which record video in a rectangular format, video via Spectacles is circular, allowing the viewer to watch the content naturally, whether in portrait or landscape mode, the way the user "saw" it. Essentially, clips offer a playback experience that simulates your natural point of view.
Co-founder and CEO Evan Spiegel shared his experience with Spectacles to the Wall Street Journal, "I could see my own memory through my own eyes."
I know what you're thinking, Google tried this with Google Glass and it failed while also creating an entirely new category of geekdom, the infamous Glasshole. As an aside, I wonder what some will call those who wear Spectacles? I can't help but remember comedian Andrew Dice Clay and his famous but derogatory moniker, "snapper head."
But back to first person POV and Spiegel's quote about reliving memories. I owned a pair of Glass and once recorded my experience on the runway of a tech fashion show. Re-watching the video, I can relate to Spiegel's reaction. Having a hands-free, first person perspective is incredibly liberating…especially if you own a larger format smartphone. Plus, it's just a lot more realistic. It's what you see. Whereas with a phone, you see forced perspective, which was honestly fine until something different allows you to experience life without a device in hand to accurately share life experiences…albeit in 10 second bursts.
Now back to Google Glass. The comparisons are easy to make between Glass and Spectacles. They both have a camera. They both connect to wifi. But I think that's where the comparisons stop in my mind. Spectacles, unlike Glass, do not feature augmented reality technology. Nor do they feature a heads up display (HUD). What's more is that Spectacles cannot run apps that allow the user to, in real-time, blur the line between real and digital worlds. Spectacles are, as Spiegel defines them, connected "toys." But as TechCrunch's Editor-at-Large, Josh Constine pointed out in response, "The fact that you have to tweet this underscores how much of a stigma Specs have to fight. Comparison < cognizance." And, he's right. He thoughtfully discusses how the entire wearable industry must combat the stigma of Glassholes.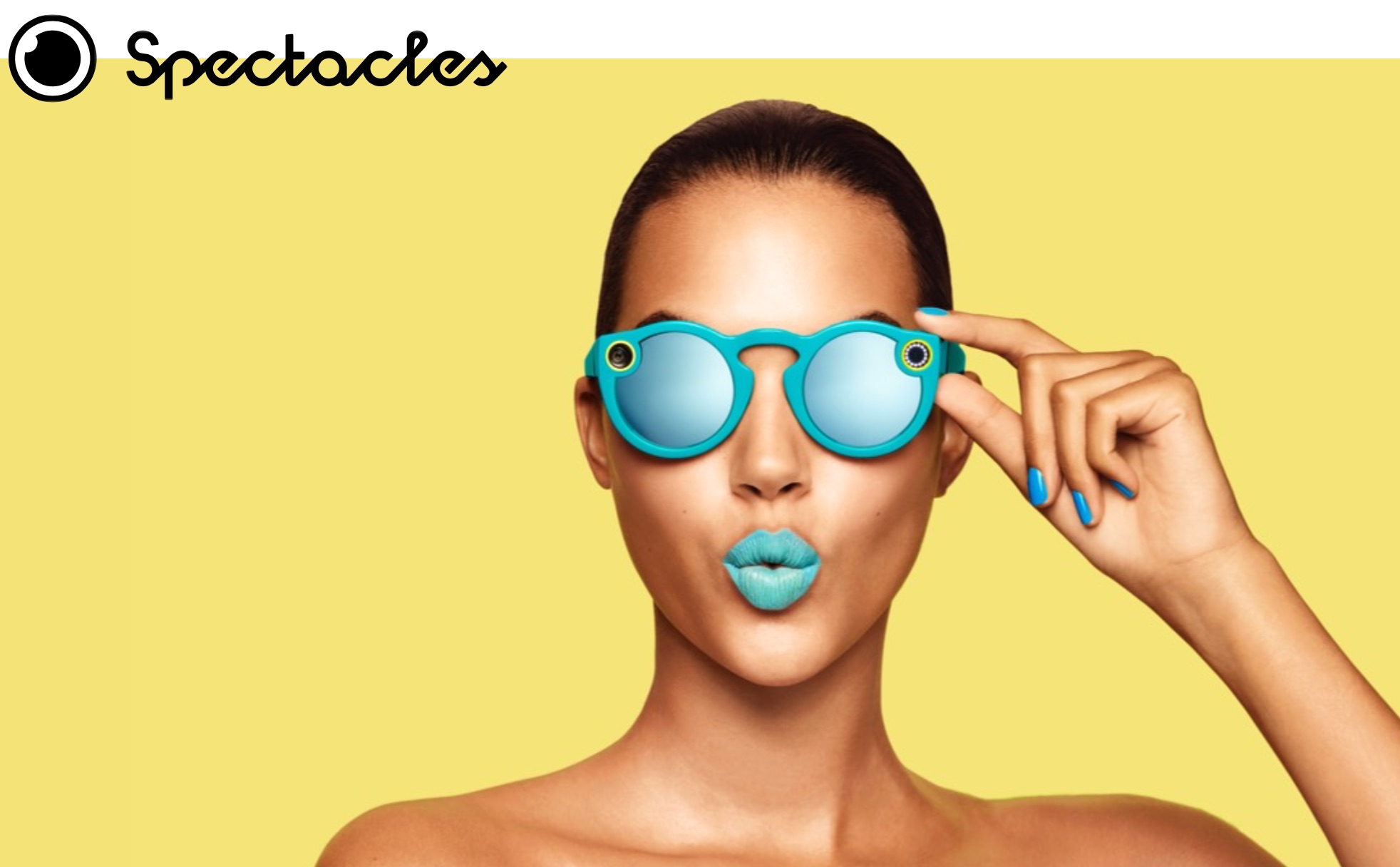 At the same time, I believe that SnapChat's core user base never considered, and maybe never really had a clue of, Google Glass. Snap, Inc. even refers to its They're excited to have access to a fun, affordable connected camera that just happens to be embedded in what's arguably stylish, or not, sunglasses.
Remember, there's a bit of an "accidental narcissist" in all of us who use social networks and apps. Anything that allows us to better share special, random or everyday moments will always find ready people willing to at least give it a try. Remember selfie sticks and cases? They're still selling! In all seriousness, it's more than selfies. My research already shows that shared experiences among accidental narcissists are split between "look at me" and "look what I'm doing." Approachable first person perspective to SnapChat is not unlike GoPro's action sport POV.
Remember though, this is just V1. VergenceLabs was working on something bigger, with greater storage capacity (32gb vs time recording). I fully expect multi-platform support and video storage/editing/uploading through a dedicated Snap app or through traditional camera functions in most popular apps.
Spectacles are an admirable and approachable entrant into the wearable space because it puts hardware into the background. This is what Apple does so well and what Google Glass couldn't do. Technology is invisible. Here, it's all about sharing experiences with other people and Snap, Inc.'s Spectacles represent a human-centered, first-person approach to doing so.
Connect with Brian!
Twitter: @briansolis
Facebook: TheBrianSolis
LinkedIn: BrianSolis
Youtube: BrianSolisTV
Snapchat: BrianSolis