In April 2007, I wrote a series entitled "You.tv" that documented the transformation in user-generated online video from episodic content to live broadcasting. Over time the You.tv movement would come to be known as lifecasting, live streaming, or live casting, as it shared with viewers everything the Webcam captured, as it happened.
Since then, live streaming has evolved from nichecasting to mainstream broadcasting, with more and more individuals, and now celebrities and businesses, live casting video streams to viewers across the social Web. Most notably, two players to date dominate this space, Justin.tv (documented in my original You.tv segment) and Ustream.tv.
Founded by good friends John Ham and Brad Hunstable in 2006, Ustream started as a medium to connect overseas soldiers to families and everyday people to others just like them.
Now, Ustream has become synonymous with live web video and mainstream broadcasters, thanks in part to the many celebrities, media properties, businesses, and event organizers who successfully experimented with the service. Over a few short years, Ustream eventually evolved into the "go to" service for connecting notable personalities with fans while also building new channels of communications between brands and their customers, influencers, and prospects.
Indeed the era of life- and live casting over the Web is upon us.
If you're not yet on one of these services, it's time to examine how they can fold into the social media marketing mix and complement the overall marketing strategy.
Ustream is its own broadcast network. On any given day, you can find Ocho Cinco talking to his community live…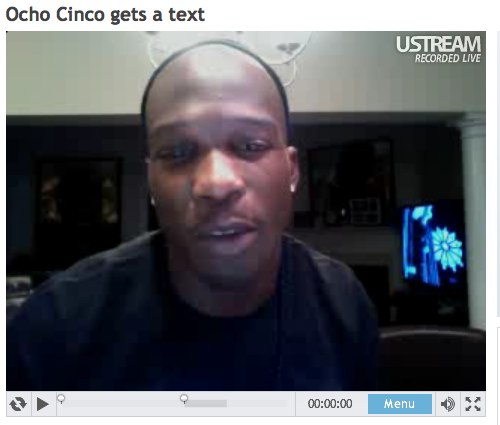 Soulja Boy…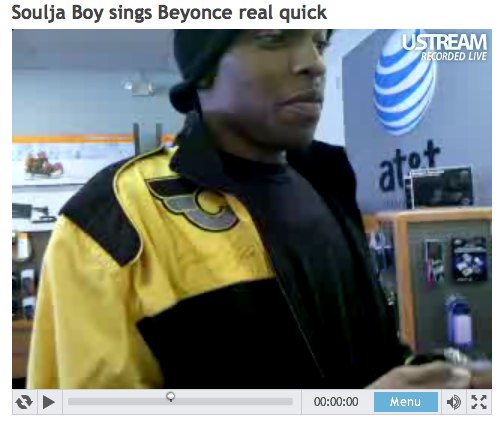 Selena Gomez…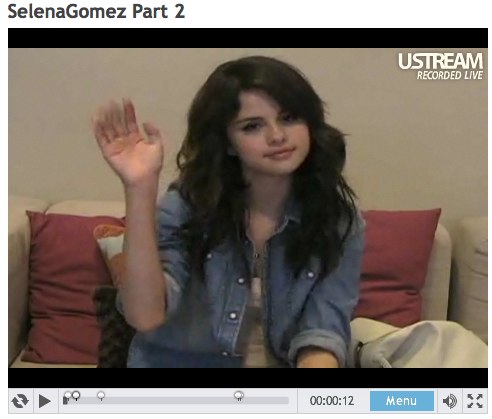 Or Wynton Marsalas…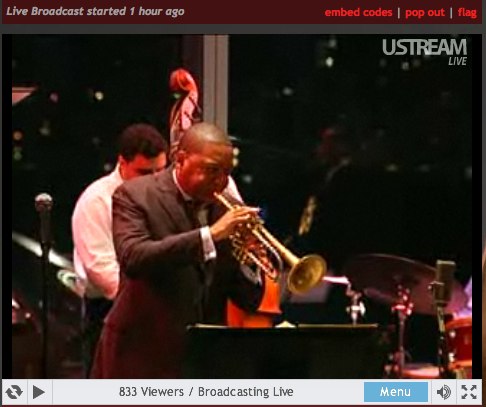 These are but a few of the countless examples of live channels users can select in addition to those hosted by everyday people, brands, entrepreneurs, investors, business owners, experts, etc. You name it and you can bet, there's a channel for that…
Perhaps one of the most engaging aspects of the service is the ability to host a live chat with the community while simultaneously broadcasting live. It's immersive, engaging, and it extends conversations across multiple social networks – live.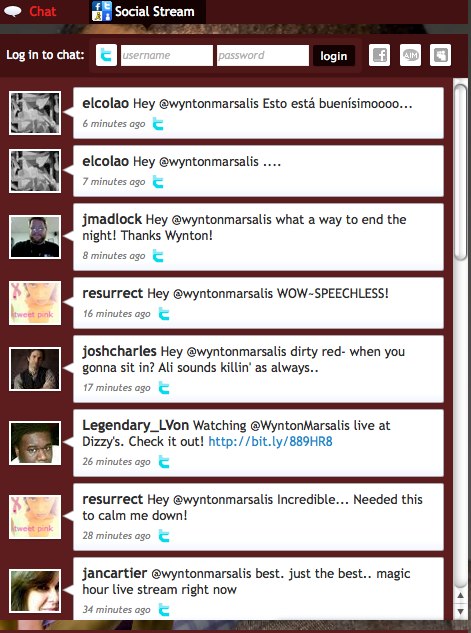 As such, the hosted dialogue helps it gain visibility outside of the Ustream domain, attracting those individuals who follow the very people interacting directly in the chat or in outside services such as Twitter and Facebook, attracting immediate contacts as well as friends of friends with every update. Ustream, for example, also pulls in commentary into its hosted chat from outside networks including Twitter. Naturally the curiosity of alert followers will prompt them to click through to see what they're missing and thus, expand the viewer base and audience in the process. It's not unlikely to see videos host hundreds of thousands of viewers concurrently within Ustream while also becoming trending topics on Twitter.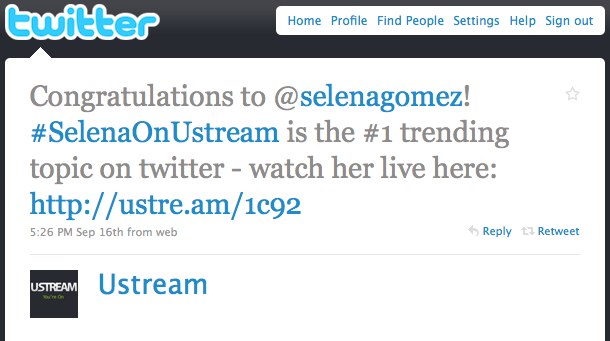 Social Media Killed the MTV Star
Ustream has earned eminence among savvy new media architects and engineers and as a result, the service is now the benefactor of innovation in communications, media distribution, and interaction, which are among the most vital pillars of Social Media.
Whereas MTV (video) killed the radio star, Ustream is now threatening the MTV star. Facebook and Ustream, two incredibly active and prominent networks in their own right, recently aligned to offer a hosted service on the Facebook platform designed to help brands engage their Facebook community through live interactive events, fusing Facebook, Ustream, Twitter and other social networks into one interactive experience.
As defined by Ustream and Facebook:
Ustream on Facebook enables brands, businesses, musicians, artists, actors, politicians and media companies to go live, interact with fans, and build memorable experiences.
Award-winning Hip Hop artist Chamillionaire and International music star Shakira were among the first to embrace the hybrid system to debut their new music videos, bypassing MTV as the launch vehicle altogether.
Just recently, Ustream was selected to host the official live stream of the 51st Grammy Awards. With a dedicated live viewership of at least 200,000, Randi Zuckerberg and Brandee Barker of Facebook in addition to Taryn Southern and others, ensured that the Web audience experienced the event as if they were on the red carpet while also creating an engaged threaded chat that captivated all participants.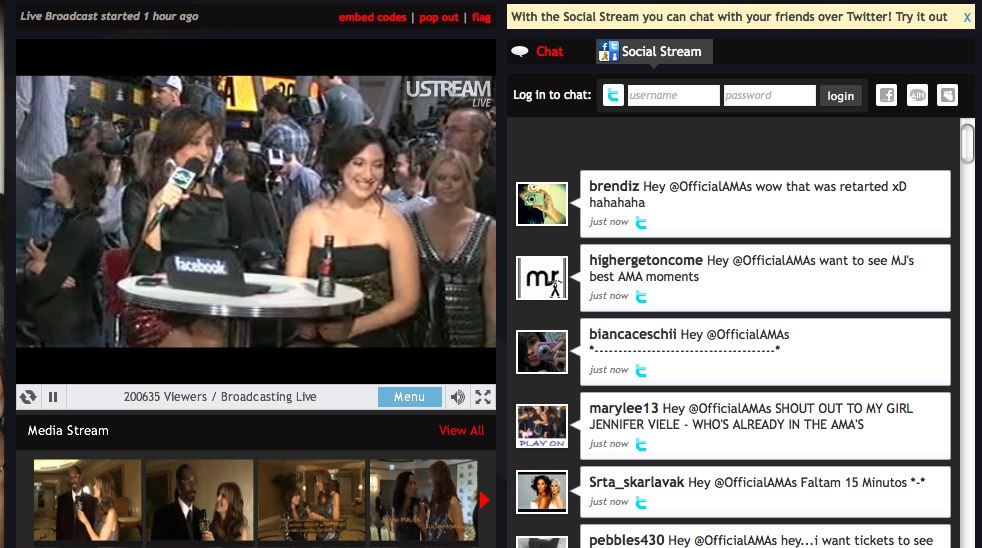 In the last two years, I've run many programs on Ustream and Justin.tv. Within the last month alone, we organized the live streaming of the Monty Python reunion with the Independent Film Channel (IFC), the TechCrunch Real-time Crunchup event, as well as the Stella Artois World Draught Master Finals, each drawing tens of thousands of live viewers and many more watching the archived streams. Needless to say, live Web video is factored into those campaigns where the community can benefit from having access to content they might not have otherwise experience – growing the network and engendering goodwill in the process.
Other examples of live web video include media properties (via their on air hosts) discussing the latest news, conferences streaming sessions, product companies hosting support and service Q&A to help resolve issues or inspire new usage applications, publicly traded companies reporting on earnings, etc. The examples are practically infinite.
And…Action
If you already run a Facebook Fan Page or you're on the verge of piloting experimental video programming, consider live video as part of the initiative and measure the results.
Perhaps it should go without saying, but just for the sake of discussion, live events are in fact most anticipated and effective when a targeted pre-promotion program is implemented. Content is not automagically discovered nor is it proactively scheduled in advanced by the masses without connecting relevant information to those seeking it – before it's aired.
Perhaps two of the most compelling attributes of live streaming video are price and ease of implementation. While productions can scale with the imagination, most of the video we've shot and broadcast was streamed through an everyday firewire camera through a notebook via a standard web connection. In several cases, we've added a video hub to switch between multiple streams to offer an experience similar to most traditional broadcast events. Live streaming services also make it incredibly easy to start broadcasting today. However, its simplicity can also be misleading. Remember, this is a production, and to captivate and hold the attention of viewers, requires creativity, personalization, value, and a thoughtful sense of and appreciation for entertainment.
Even though the price of admission for viewers is free, the value that they capture, and in turn share, is priceless.
What do you think? Are you considering live video as part of your social marketing strategy? If so, share an example…If not, let us know why.
Connect with Brian Solis on:
Twitter, LinkedIn, Tumblr, Plaxo, or Facebook
—

Get the new iPhone app!
—
Click the image below to buy the book/poster:
pr pr+2.0 pr2.0 public+relations marketing advertising interactive social+media socialmedia brian+solis social media media2.0 media+2.0 2.0 smo social+media+optimization marcom communication publicity advertising expert interactive spin brand branding guru social+architect