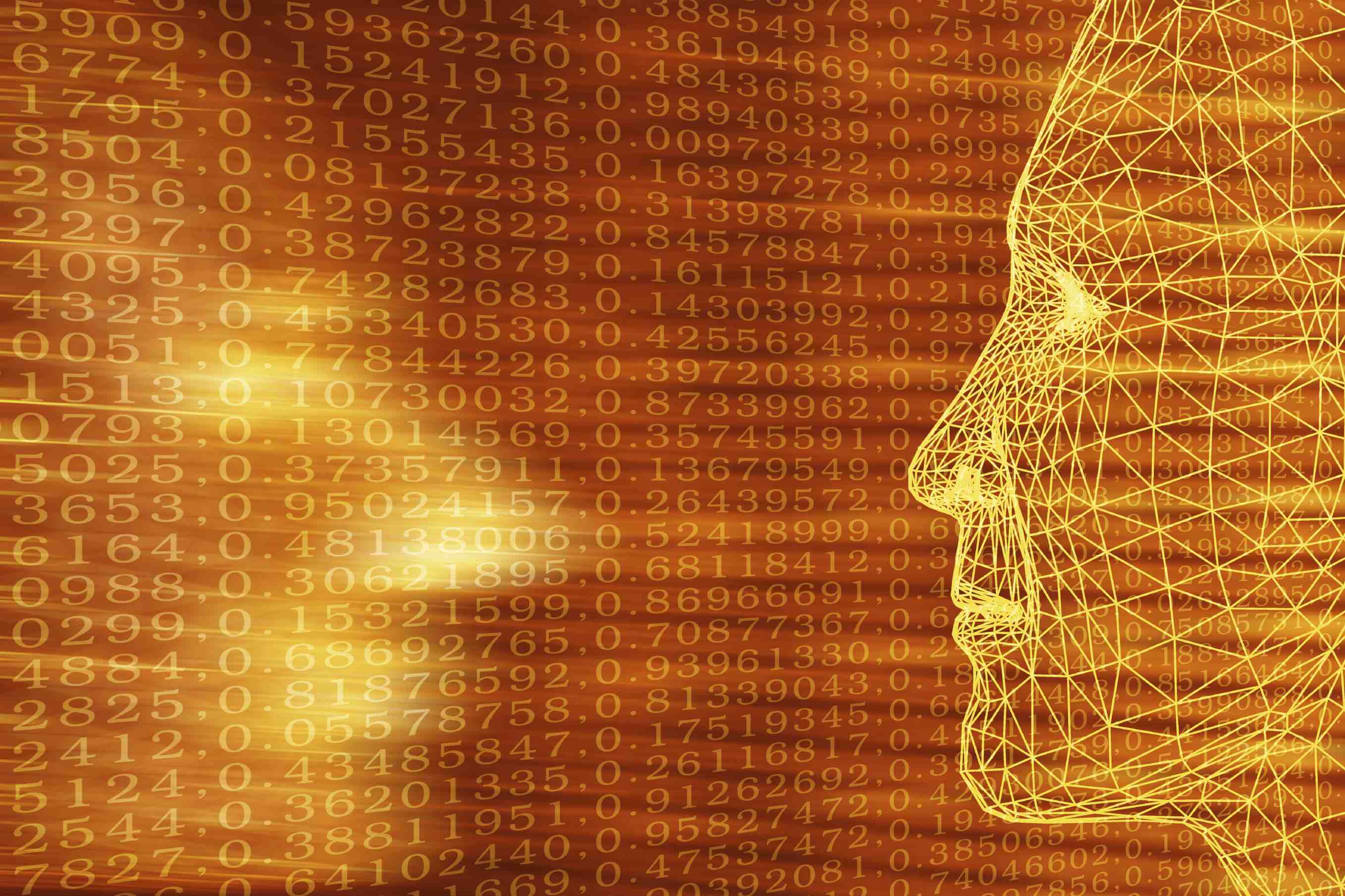 Source
And you thought Virtual Worlds were so passé…a new study suggests that virtual worlds may be getting a second life.
In 2007-2008, many brands and companies flocked to Second Life to build a virtual presence, which spiked, peaked, and created somewhat of a backlash and ultimately a bit of a retreat in the process. By mid-2009, virtual worlds were realizing a comeback of sorts. In July 2009, virtual worlds consultancy kzero.co.uk reported that membership of virtual worlds grew by 39% in the second quarter of 2009 to an estimated 579 million. World of Warcraft, Entropia Universe, Habbo Hotel, Club Penguin and Second Life are respectively posting profits powered by those who were intent on getting a "second" life.
According to the study, it is the youth demographic that drove the bulk of the 39% growth. Kzero reported that poptropica.com, which targets 5 to 10-year-olds, boasts over 76 million registered users. As the ages increase, so do the numbers of users. For example in the range of 10 to 15-year-olds, Habbo's virtual world population rivaled some real world countries with 135 million
users. Other networks also accommodate massive citizenry. 54 million inhabit Neopets, 34 million occupy Star Dolls, and 28 million reside in Club Penguin.
Older users seem to take more interest in real life social networks such as Facebook, MySpace and Twitter. Among 15 to 25-year-olds usage appears to diminish – apart from Poptropica, which maintains and active community of 35 million.
However, as existing, younger demographics of virtual worlds mature, their conditioning and expectations for sophisticated and immersive interaction won't dwindle. Social Networks that cater to older demographics may soon need to integrate virtual features and experiences in order to attract new users over time.
Kzero breaks out the world of virtual words using a visual that resembles a radar screen. In its cartography of the virtual landscape, the company organizes the disparate varieties of communities in 12 categories:
– Soclializing/Chat
– Casual Gaming
– Misc
– Mirror Worlds
– Roleplay/Fantasy/Quests
– Toys/Real World Games
– Music
– Fashion/Lifestyle
– Education/Development
– Sports
– TV/Film/Books
– Content Creation
Virtual Worlds by Sector (Click for Larger Image):
Virtual Worlds Organized by Registered Accounts: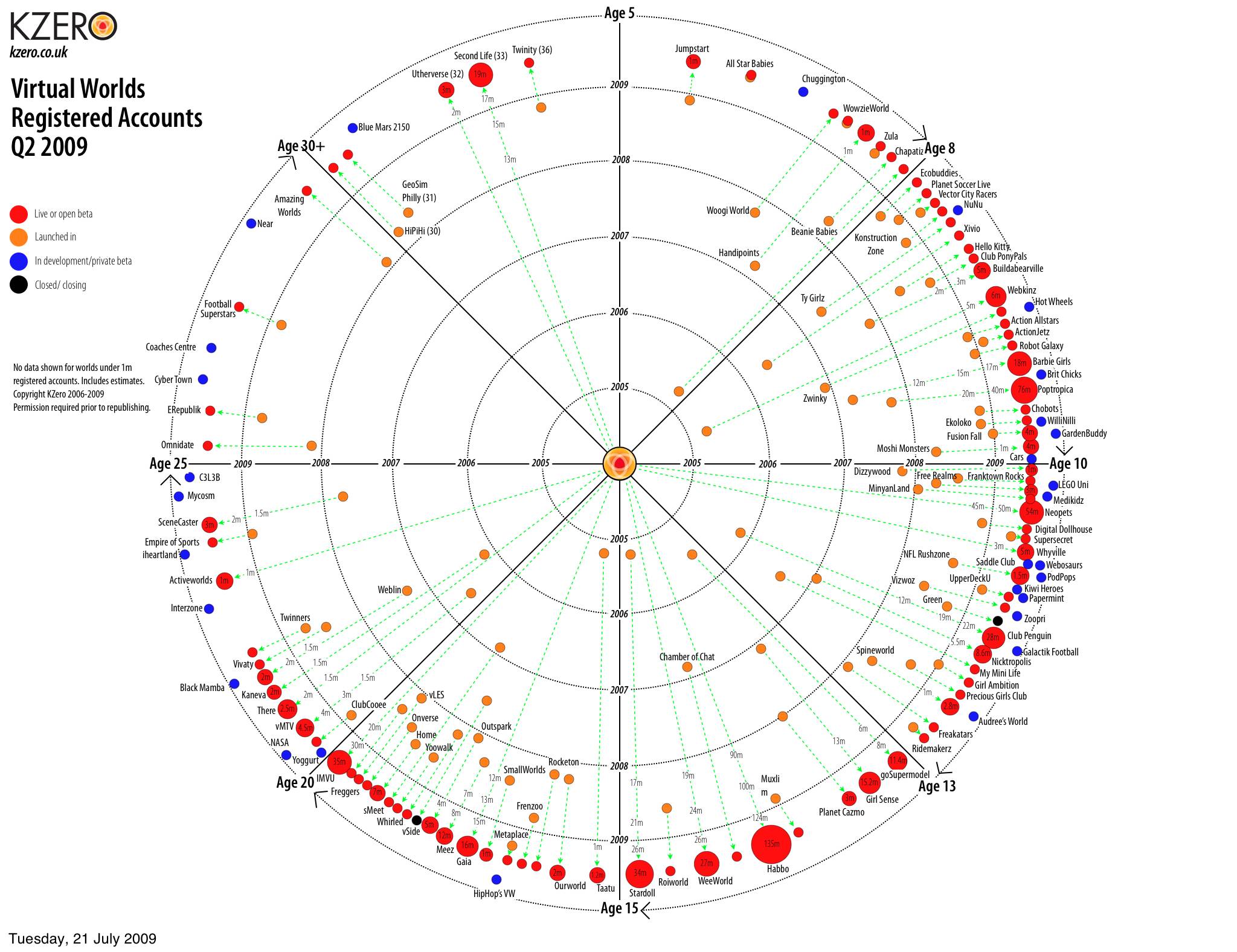 Connect with Brian Solis on:
Twitter, FriendFeed, LinkedIn, Tumblr, Plaxo, Plurk, Identi.ca, BackType, Posterous, or Facebook
—
Kindle users, subscribe to PR 2.0 here.
—
Now available (click to purchase):
—
pr pr+2.0 pr2.0 public+relations marketing advertising interactive social+media socialmedia brian+solis social media media2.0 media+2.0 2.0 smo social+media+optimization marcom communication publicity advertising interactive spin brand branding virtual+world secondlife neopets clubpenguin facebook myspace twitter kzero habbo wow world+of+warcraft