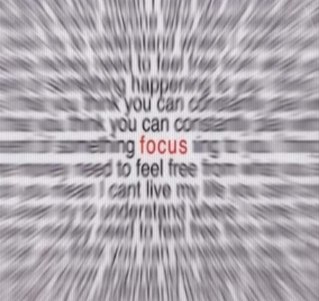 Source
It's been an incredible week for stats, demographics, and authority trends related to Social Media this week.
The Social Web is our Industrial Revolution and our Renaissance period. It is at the very least completely transforming how we communicate with each other and how we also discover and share content.
Twitter, Facebook News Feeds, FriendFeed and other micro communities that define the Statusphere, are captivating and distracting our focus. But, while many argue that it's decreasing productivity, I say it's arousing a more active, engaging, and enlightened community of media literate information socialites.
While Twitter is stealing the spotlight with somewhere between 4-6 million passionate users and Facebook is taking over the networked world with 175 million nodes on the social graph, one thing is crystal clear, the statusphere is strengthened by the updates that inspire action, not those that reinforce the ME in Social Media – a.k.a. the narcisystem (coined by Chris Pirillo).
It's in the way that you use it.
It's the art of curation. Producing and posting updates that people find invigorating, insightful, entertaining, and enriching is how you build a meaningful foundation for which people to follow, admire, and trust you. You are a beacon for all that moves you.
Remember, the secret to attracting comments, likes or stimulating retweets is not governed by a formula, but instead by the intent and nature of sharing something worthy of response.
Jay Rosen calls this mindcasting. I would also add that this is key to community building.
It's micro curation with macro education and collaboration served in Twitter time. It serves as a strong catalyst for valuable relationships in our personal and professional lives.
We're living history as we not only document the transformation of media, but how information finds us.
We're engaged at the point and place of introduction and bound by context and time. Striking content sparks curiosity and dictates our next move and subsequently the next moves and reactions of friends and friends of friends (FoFs). Some of us are smarter and humbled because of what we learn.
Hitwise released some very interesting information that reveals the emerging trends, activity, and true impact of injecting useful, interesting, and thought provoking updates into the micro social timeline.
The following numbers and charts surface the activity of where people go from Twitter.com. Note, that Twitter is one of the most dominant forces in referring traffic to blog posts, social profiles, news articles, and pictures and video on the Web.
The numbers indicate that Twitter is much more than a timeline for sharing and responding to useless or self-promotional content. Based on my own research using Bit.ly and Poprl, my numbers also corroborate the notion that Twitter can be a highly valuable source of personal and professional growth and a petri dish for growing invaluable relationships dictated solely by whom you follow.
Notice how Twitter users flock to interesting content wherever it's hosted.
If you buy into the curation methodology, Twitter and other Statusphere networks represent the CPR and a new opportunity for the media industry disparately needs to engage a more discerning and constantly shifting audience.
As Steve Rubel so correctly observes, Twitter Search is poised to replace Google Blogsearch. His observation, HitWise numbers and an astute command of the obvious only reinforce the reality that The Blogosphere is Losing Authority to the Statusphere. Also Danny Sullivan documents how we search with the Twitter Search Engine.
Blogs will retain prominent influence as an online library of intellectual capital and social networks will also host compelling and relevant media assets and personalities. The Statusphere will serve as the bridge that connects people to content and the people behind the content, building relationships rooted context, interests, and passion.
Connect with Brian Solis on:
Twitter, FriendFeed, LinkedIn, Tumblr, Plaxo, Posterous, or Facebook
—
Click the image below to buy the book/poster:
pr pr+2.0 pr2.0 public+relations marketing advertising interactive social+media socialmedia brian+solis social media media2.0 media+2.0 2.0 smo social+media+optimization marcom communication publicity advertising expert interactive spin brand branding guru social+architect