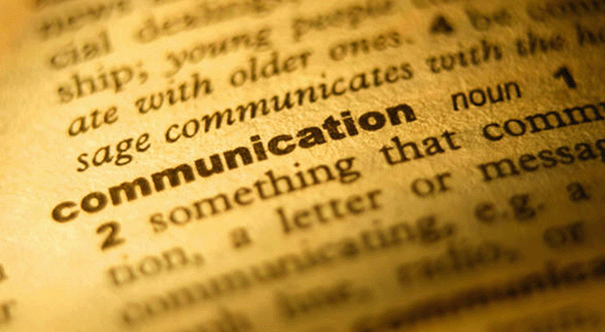 Source
Through brevity there's clarity.
As marketers and communicators in the era of socialized media, we're relearning how to summarize and illustrate what we represent so that we might briefly captivate the attention of those we wish to reach.
Twitter, FriendFeed, Plurk, Qik, Seesmic, 12seconds, Facebook News Feeds, and all other forms of micromedia communities prosper through a concise economy of language and forethought. It is the exchange of this richer dialog that flourishes through succinctness.
This introspective and empathetic form of micro messages inspires us to embrace and practice incisiveness and relevance outside of Twitter and micromedia, in the real world, to help people connect with what we do and why they should care.
Welcome to the art and science of the escalator pitch. It makes the elevator pitch seem like a luxury now.
As micro communities are anchored in a finite set of characters or time in which to communicate, the one key word to embody is relevance. Assume you have one shot at getting someone excited about what you're doing, because, technically, you do.
The intrinsic worth of every second and character continues to gain incalculable value.
In the world of text-based micro communities, sharing important discoveries on the Web is emerging as an art in of itself. URLs are typically long and often exceed the 140 character limit most services employ. Short URL services are rapidly emerging to help us say more with less, especially when wrapping context around URLs we're hoping to share. Every character counts.
I recently hosted a live survey on Twitter that generated pages of responses to one simple question, "What's your favorite URL shortener and why."
Let's review the most popular services according to power users on Twitter.
Top Responses – In order of votes
1. TinyURL
2. Bit.ly
3. Is.gd
4. BUDURL
5. Tr.im
In the flood of replies, I was introduced to many new services as well as reminded of others I had not yet tested. As with the directory I created and maintain for sharing the vast ecosystem of Twitter Tools and Services, I will also host a listing of short URL services for those looking to explore options and analyze the differences to best match a particular service with their style of communication.
Note: Some shortened URLs, when used as a link within a blog post or Web page, will not count towards the authority or the ranking of its destination since it's not directly pointing towards it. For example if I am writing a post about this directory, I will link to its native URL. If I'm sharing a link to the directory on Twitter, I'll use a shortener to save room for supporting text and retweeting. Some offer 301 Permanent Redirect, which enables stats logs to show the actual URLs linking to you.

Bit.ly is one of the more sophisticated shorteners that introduces analytics and semantics into the URL sharing equation. Bit.ly remembers and presents the previous 15 links you've shortened when you visit the homepage by depositing a cookie in your browser. You can also register for an account and link it directly to Twitter. Every Bit.ly URL offers clickthrough analytics to review the volume of traffic and from where it was referred. Perhaps its most profound feature is that every URL is saved forever in a central repository and is packaged with a search interface for exploring user-qualified links associated with keywords.
Character Count: 20
Custom URL: Yes
Clickthrough Tracking: Yes
Bookmarklet: Yes

BudURL is aimed at small businesses and marketers to provide insight into the activity behind each URL shared in social networks, instant messages, email and ad campaigns, electronic newsletters, etc. The service not only shrinks URLs, but also provides a deeper level of analytics usually associated with Websites to garner intelligence associated with your outbound initiatives. BudURL also introduces SEO into the process to optimize your links as well as the keywords used to find your BudURL.
BudURL starts as a free service and ranges up to $49 per month for power users.
Character Count: 22
Custom URL: Yes
Clickthrough Tracking: Yes
Bookmarklet: Yes

cli.gs shortens your URLs and tracks the clicks they get. In order to review statistics, you need to register for an account. But doing so, provides you with a wealth of information regarding your URLs including traffic volume, referring sites, activity around the world, search engine sightings, and also mentioned in social networks. You can also shorten URLs and publish directly to Twitter from the service.
Character Count: 20
Custom URL: Yes
Clickthrough Tracking: Yes
Bookmarklet: Yes

Culld.us is a service of Cullect, which helps you find and share the relevant, important stories from your news and blog feeds. Every time a Culld.us link is clicked, that URLs 'Important' rank increase at Cullect.com.
Character Count: 24
Custom URL: No
Clickthrough Tracking: No
Bookmarklet: Yes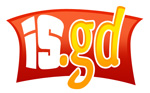 Is.gd is among the shortest, space conscious shorteners on the market weighing in at a mere 17 characters. It's dead simple to use. Enter the URL and simply cut and paste the result wherever you'd like to use it. Also, adding a dash "-" at the end of the URL will allow people to see content in a small preview window prior to clicking through
Character Count: 17
Custom URL: No
Clickthrough Tracking: No
Bookmarklet: Yes

Metamark is built and maintained by Ask Bjorn Hansen of Develooper LLC with help from Robert Spier. The service is simple, but highly reliable, which was their inspiration to "reinvent the wheel." Metamark URLs expire after five years or two years after the last usage – whichever comes later.
Character Count: 19
Custom URL: No
Clickthrough Tracking: No
Bookmarklet: Yes

MooURL is the web's "cutest" URL shortening service according to the company. As it produces your shorter URL it also automatically places it into your clipboard so that you can save a step when cutting and pasting. Like Metamark, MooURL was created to combat the frequent outages that many other shortening services experience. URL are also personalizable to share dedicated links featuring a keyword.
Character Count: 23
Custom URL: Yes
Clickthrough Tracking: No
Bookmarklet: Yes

Pitch.PE is developed by PitchEngine the DIY social media release creation and distribution service. This is ideal for PR and communications professionals as it's a one-stop shop for creating and sharing content.
Character Count: n/a
Custom URL: n/a
Clickthrough Tracking: n/a
Bookmarklet: n/a

POPrl is a turnstile for shared links and by far one of the most comprehensive services on the list. While it's character count is low, it is the back-end statistics and community that set POPrl apart. For example, I shared a link for an upcoming event and decided to visit the statistics page for it a couple of weeks later. Turns out that the link was accessed 271 times and when you click the stats link, you're presented with a visually rich analytics dashboard that provides details and graphs for top referrers and US/Global visitor density, by location.
POPrl is also supported by the presentation of popular, upcoming, and all time top URLs, serving as a content discovery service. There is also a tab for organizing and reviewing the links/campaigns you've created.
Character Count: 20
Custom URL: No
Clickthrough Tracking: Yes
Bookmarklet: Yes

PR140 takes the long URL of your press release as posted anywhere on the Web and reduces it to about 22 Twitter-friendly characters, for example:
http://www.prnewswire.com/cgi-bin/stories.pl? ACCT=104&STORY;=/www/story/11-07-2008/0004920463&EDATE;=
Once passed that through http://www.pr140.com, the short URL and accompanying headline is produced: http://pr140.com/TTX
From there, you can then post it to Twitter:
http://pr140.com/TTX – Oh! What a Show! 2008 MTV Europe Music Awards Dazzle with Showstopping Performances
Journalists and other web watchers following you will hopefully see the release.

Snurl aka SnipeURL is a unique service compared to the other URL shorteners on the list. It might be best suited to businesses, marketing and communications pros, community managers and also content librarians and curators.
With Snurl, you can save URLs by using Snurl, Snipr, or Snipurl as the default prefix, it's your choice. But, perhaps most interestingly, you can assign a security code to URLs for publicly and privately sharing with only those you wish to grant access. Like MooURL, snips are automatically copied to your clipboard, but can also add the headline of your content as well. The service provides the ability to create multiple snips at once for those who need to batch process content.
Not only does it provide the ability to manage your snips, you can also produce and publish an RSS feed for your latest or most popular snips. And for those content managers collecting and repurposing Web content, you can also produce a feed for exporting snips directly to Excel.
Integrated distribution options are also unique to Snurl. Not only can you directly Tweet shortened URLs, they can automatically route to other services including email, Google Bookrmarks, Reddit, Facebook, Myspace, WindowsLive, MyYahoo, DIGG, StumbleUpon, and Technorati.
Snurl is also a community for popular snips from around the Web to provide a crowd-sourced hub for interesting content.
Character Count: ~22
Custom URL: Yes
Clickthrough Tracking: No
Bookmarklet: Yes

By far the most popular shortening service, TinyURL offers a super simple solution for creating tiny URLs. It offers the ability to create custom URLs and also URLs with embedded previews.
With TinyURL, you can also make a
smaller URL that will work for any page on your site. Let's say that you have a website with the homepage that is at:
http://www.my-internet-isp.com/~myusername< /span>
Entering that URL into TinyURL will create a URL such as:
http://tinyurl.com/3
You can then redirect someone to anywhere within your site by appending a slash and the pages filename to it. So if you have a page at http://www.my-internet-isp.com/~myusername/my-links-page.html, you can use the URL http://tinyurl.com/3/my-links-page.html . Going to this URL will forward the visitor to the specific page.
Character Count: 25
Custom URL: Yes
Clickthrough Tracking: No
Bookmarklet: Yes

Tr.im is among the few that offer the lowest character count. It is also a feature-rich service for businesses and marketing professionals. URLs are trimmed to paltry 17 characters, but also weighted with the ability to associate the URL with search tags.
Unlike other services, Tr.im doesn not require registration to create and track URLs and their performance. It leverages your existing Twitter or Identi.ca accounts. As such, your shortened URLs can also seamlessly publish to one or both services.
Tr.im tracks and presents statistics that measure URL visits: when they happened, the visitor's location, the referring website, and, simply, the number of clicks that it received.
For Mac users, Tr.im also offers a widget for your dashboard.
http://www.apple.com/downloads/dashboard/blogs_forums/trimit.html
Character Count: 17
Custom URL: Yes
Clickthrough Tracking: Yes
Bookmarklet: Yes

twurl.cc is an early alpha, but functional service that aims to deliver more than it offers today. Currently you can shorten URLs to about 19 characters, with customer URLs and stats promised in the near future. Twurl also offers a live list of the top links based on clicks.
Character Count: 19
Custom URL: No
Clickthrough Tracking: No
Bookmarklet: Yes
TweetBurner, twurl.nl, offers integrated shortening and distribution on Twitter and FriendFeed with lite back-end statistics.
The service also tracks and showcases the most popular links based on clicks within the last hour as well as those recently shared.
Character Count: 22
Custom URL: No
Clickthrough Tracking: Yes
Bookmarklet: Yes

Ucash.in is just that, a URL shortener where you can hopefully cash in based on the traffic generated on the links you share.
Ucash.in provides the ability to combine three important aspects, social bookmarking, a url service that converts long url links into shorter url links, and a service that turns your existing links and new links into $. The company is designed for bloggers, forum users, webmasters, business users, et al.
When your Ucash links are clicked, you derive revenue from a redirect that can be an interstitial or top frame type advertisement. The current Revenue Sharing Rate (RSR) is $1 US for every 4000 top banner ad impressions, and $1 US for every 2000 intermission ad impressions.
You can also save and share bookmarks with a personalized url: username.ucash.in
Character Count: 22
Custom URL: Yes
Clickthrough Tracking: Yes
Bookmarklet: Yes

URLZen is a simplified dashboard for creating short URLs and then monitoring clicks and referring domains. Each time a URL is generated, you're also provided with a dedicated link to track stats – thus eliminated the requirement to create a user profile.
The service also provides integrated copy and sharing bookmarklets for your browser
Character Count: 21
Custom URL: No
Analytics: Yes
Bookmarklet: Yes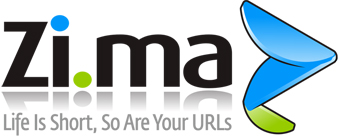 Zi.ma is a powerful and SEO optimized service but packaged in an incredibly friendly and easy to use interface.
Zi.ma offers the ability to create short URLs at 19 characters, but also offers a customization tool to create personalized/vanity addresses and also provides the ability to create secure links and also URLs with expiration dates. Like Snurl, Zi.ma also includes the ability to batch process shorter URLs.
The solution offers redirect statistics, such as visitors' referrer domain, page, visitor's IP (+ link to geographical information about each visitor), and the associated date. 301 Redirects ensure that your links get all the link love they deserve.
Character Count: 19
Custom URL: Yes
Analytics: Yes
Bookmarklet: Yes
—
Brand Managers and Developers: Many of these services offer APIs to integrate "branded" URL shortening capabilities into your site and services. It encourages your community to easily share content within their micro communities of choice, saving them time and energy from shortening your URLs.
—
For a deeper list of URL shorteners, please visit RateItAll.
—
Related posts on PR 2.0:
– Introducing @MicroPR, A PR Resource for Journalists, Analysts and Bloggers on Twitter
– Twitter Tools for Community and Communications Professionals
– In the Social Web, We Are All Brand Managers
– The State of Social Media 2008
– The Social Revolution is Our Industrial Revolution
– The Essential Guide to Social Media
– The Social Media Manifesto
– PR 2.0: Putting the Public Back in Public Relations
– Introducing The Conversation Prism
—