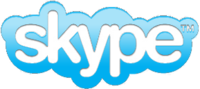 Take a deep breath.
On August 16th, the unthinkable happened for the millions of Skype subscribers around the world. For two days, they were left stranded without the ability to make Web-based phone calls or even chat with one another, sending everyone back to the very communications devices they were so intent on leaving behind – email, phones, and instant messaging.
For two days, basically everyone subscribed to the Skype "Out" service literally.
So when your service goes down, what do you do?
Well, Skype did things by the book, but in doing so, the company may have lost precious brand credibility, paving a long road ahead in order to restore the confidence which helped it grow so diligently over the years.
Let's analyze the process…
Something went wrong.
They responded quickly.
They were proactive.
They talked to the community.
So what went wrong?
Skype basically used the 1.0 playbook to address issues in a way that meant very little to six million sophisticated, enthusiastic, social media savvy Skype customers.
The underlying issue is that the initial series of corporate responses were mechanical, monotone, as if generated by the ebay corporate communications team instead of people talking to people on their terms. This so called "voice" made it difficult to discern any sense of urgency, passion, or commitment to satisfy the hunger of those seeking insight and answers.
Formulaic responses aren't genuine, nor are they welcome in a time of frustration. Crisis communications is relative to the industries in which they occur. In this case, we're not talking about a life and death catastrophe. Toxic sludge isn't seeping into water lines. Oil isn't spilling into the oceans.
But to Skype customers who were left without a fundamental service, many of whom use to communicate on a daily basis, this was indeed a crises. And, the job of any crises communication program is to address people to provide assurance, comfort, answers, and most importantly, to prevent widespread panic and minimize any loss to the brand value (in some cases, many companies have turned a crises into an opportunity to strengthen its brand.)
In the business world, I would assume that Skype would love nothing more than to rival traditional bell companies. However, in order to do so, it has to adopt an entirely new customer service mindset.
Instead of opening up the kimono and allowing people into the conversation, the company stood at arm's length and published several statements that fueled speculation and left others scratching their heads.
Finally, in a statement posted on its website, Skype said the widespread outage began after subscribers' computers around the world re-started following a security software upgrade issued by Microsoft.
In an almost frigid corporate acknowledgment of the obvious, the company said, "as a result of this disruption, Skype was unavailable to the majority of its users for approximately two days." It continued, "…we'd like to apologize and thank you."
While this is an apology, it really isn't representative of any form of culpability or reassurance that this won't happen again. Basically we're left with a finger pointing game that blames Microsoft.
As we all know, Microsoft issues patches more than the collective of doctors trying to help people quit smoking…so what was different about this patch? What will prevent this from happening in the future?
So, here's an interesting predicament. Basically, Skype's login problems are solved, but its branding and PR challenges are only just beginning. Ane hopefully, at the very least, the Skype "out" issue will inspire new and innovative ways of reaching out to people to help them understand what's really going on using the tools that they use to communicate with each other.
As Skype Journal's Phil Wolff pointed out in his post, Dialtone is a Promise, "Skype's motto for years was 'It just works.' Mostly."
So for a company that did everything seemingly right, what could Skype have done in order to not only communicate the status of the outage, but also instill confidence and loyalty to the company brand?
First of all, where's the customer service? Where's the mea culpa? Where's the reassurance?
After all, this isn't representative of the behavior required for any company actively trying to rival old fashioned phone companies.
Phil Wolff reminds us, "Dialtone is a promise and Skype broke that promise"
Larry Dignan of ZDNet also shared an important opportunity for Skype to rethink its corporate response, "Skype's goals are unclear. If Skype is supposed to be a phone service that could replace a land line this line should probably been edited…This disruption was unprecedented in terms of its impact and scope. We would like to point out that very few technologies or communications networks today are guaranteed to operate without interruptions."
GigaOm's Om Malik observed, "Ebay CEO Meg Whitman, Skype co-founder Niklas Zennstrom, and other Skype management made no statement, gave no assurances to their community, leaving their PR agency and the blog to keep people informed. Of course, this led to even more speculation, rumors and innuendoes.
Andy Beal griped, "I'm a heavy Skype user and was appalled that I didn't get a single update from Skype. In fact, if it weren't for the blogstorm, I wouldn't have had a clue as to what was going on.
The official reponse was nothing short of unbelievable.
I'm sure that there are scores of people that suffered real economic consequences during this outage, but where is the support for them? Where's the action plan to ensure that this doesn't happen again?
Although Skype's communication of the status and the fix through blogs was smart, it wasn't enough. It used basic Social Media to get a conversation started globally and within seconds, the world was already talking about and referring to their words. But in this case, it looked, smelled and felt disingenuous.
If it's anything we're learning about the world of Social Media, is that transparency is fundamental to participation. It redefines how companies should communicate with people. It's not just about the technology platforms and the tools to do so, but from a sociological view, it necessitates a different, more genuine conversational culture.
Transparency isn't only important when communicating with people when times are good, it's even more critical when things go wrong. In this case, there is process transparency and subject transparency. The balance between showcasing the process of rectifying a problem without inadvertently exposing the company's infrastructure to competitors or those who seek to inflict malicious attacks is a thin line. But, it's not impossible to navigate.
While there are several relative crisis communications programs to point to here, let's take a look at when up-and-coming photosharing site Zooomr recently went down for several days. Now before I jump in, there is a debate as to whether or not this is an example of success or also a failure in crises communications. I'm not analyzing their words or actions, only highlighting the social tools available to all companies today. In order to do this right, there's still a need for social-savvy communications and service pros to step in to help guide the process. Combining the right voice, intelligence, sincerity, and social tools, represents a powerful platform for engaging in crises communications 2.0.
In the case of Zooomr, thousands (not millions) lost access to their pictures and at the time, it was unclear if they also might face losing their digital memories forever. While the subscriber base pales in comparison to Skype, company executives, Thomas Hawk and Kris Tate, offered a social looking glass into their world and their steps to uncover the root of the problem and rectify it. Zooomr tapped some the most popular social tools of the trade in order to reach and communicate with members. However, it the company neglected the blog during these times, which would have greatly assisted during these trying times.
Like any good crisis communications program (whether they knew it or not) the goal was to reach people, on their terms, to not only provide answers, but instill trust and support. The duo needed to find other ways to reach out to people in ways that would not only communicate that they were working on the problem, but also reassure them that their photos were safe.
Twitter allowed the company to instantly and frequently send updates to followers and peers either affected by, or watching, the latest developments.
Kris and Thomas also hosted a series of livecasts via ustream.tv to offer a firsthand glimpse into the process. Ustream.tv not only facilitated instant live video feeds, but also served as a realtime chat room for company execs to talk with people directly. In a sense Ustream.tv served as the company's vehicle to conduct impromptu press conferences – but instead of just reaching out to press, Zooomr also reached people directly.
But sometimes everyone needs help, and thus the true power of community was realized.
Zooomr posted a request for donations. Robert Scoble followed with a call for help. Other bloggers also jumped in offering and calling for assistance. Users showed up at all hours of the night to drive Kris from San Francisco to the data center. Zoho offered up servers and spent an entire day working with the Zooomr team. Sun also offered one of its ultra high performance servers to help out during the outage. And when Michael Dell discovered that one of the original servers that died was a Dell, he personally emailed a tech to get over to Zooomr and fix the problem.
According to an excellent documentation of the Zooomr launch fiasco, Zoli Erdos surmised, "Zooomr users, at least the more vocal ones still did not lose their faith; they kept on cheering Kristopher, thanking him for his heroic effort… it looks like in the Zooomr world trying hard is good enough."
Ultimately their efforts drew support and compassion from the community. It humanized the problem and made people care. While some may argue their tactics during the outage, I would say that Zooomr wound up a winner and also boosted the brands of the companies and people that chipped in to help.
Could they have done it better? Absolutely.
That's my point. We can always do things better. And, by learning from these examples and understanding the landscape for social tools and the people who use them, we can communicate more effectively with our customers.
As Chris Heuer and I discussed at BarCampBlock before his track on the topic, intention matters now more than ever in business.
Skype may have indeed benefitted from Social Media and the incredibly powerful community tools available to companies today. But what's most important though, is that the entire socially-focused process would most certainly have forced Skype to adopt a different, more human, tone, platform, and position for how it communicated with the people actively following the story.
All I'm trying to point out is that there are new tools and new "voices" required to instill confidence and support within the community. It doesn't take away, that you still need to be smart and sincere about how you use them.
To read this version in with a white background, click here to go to ThinkFree Docs.
For a deeper look at some of the social tools available, please read The Future of Communications – A Manifesto for Integrating Social Media into Marketing
—
Update: Skype responds to the criticism, "Yesterday, we posted an explanation of what happened to Skype on August 16. Some reactions to the explanation, however, have reminded us of one of the basic tenets of communication: It's not what you say. It's what they hear. We'd therefore like to clear a few misunderstandings that emerged in yesterday's reactions to our explanation of what transpired last week."
Om Malik comments, "After no one bought their first explanation, Skype is trying one more time, this time elaborating on the Microsoft connection."
Update #2: Phil Wolff writes about Skype and Crisis Communications 2.0 and invites everyone join the conversation, "Blog about it (tag "crisis+communications") or join the Crisis Communications 2.0 public chat. What assumptions in textbook crisis communication have changed? What are the new assumptions and best practices? What role do tools like Skype play? What can we learn from Skype's response to this outage? What did their messages reveal about the company, its values, its identity and brand?"
Update #3: Skype tries again, but still doesn't get it. In its first direct communication with subscribers, a humbled Skype finaly directly acknowledges the outage by starting its email with, "You may or may not know, but last week Skype wasn't available for a couple of days."
It continues, "When the unexpected happens, it's important to remember the people who stuck behind us and whose loyalty humbled us. I want to thank everyone for their support, patience and being part of the Skype community. And for those of you who missed out on using Skype last week – I want to especially thank you as well. As a goodwill gesture to all you faithful Skype Pro, Skype Unlimited, SkypeIn or Skype Voicemail customers, we're adding an additional seven days to your current subscription, free of charge. And even if you didn't miss out on using Skype last week – you can still have a week free on Skype, on the house!"
Are you kidding me? While this may seem like a solution, I just don't feel like it's enough. There's more to this than trying to satisfy the minority of people who feel that they need credit for the down time.
Skype, it may be time to softboot the corporate communications playbook – here's a start, hit ctl-alt-del. Seriously, the intent is respectable but the execution is off target. Open up and apply some customer service tactics. Read the history books. How does an extra 7 days help the people who may have experienced a real struggle during the outage? How does this fix the dings to the Skype brand?
More at Download Squad, Deep Jive Interests and Skype Journal.
—
For more on the original outage, take your pick from the voices below:
CenterNetworks, Ars Technica, Digital Trends, BetaNews, CyberNet Technology News, Todd Watson, Download Squad, istartedsomething, Ryan Naraine's Zero Day, TechCrunch, CrunchGear, Disruptive Telephony, Dare Obasanjo, Incremental Blogger, Mark Evans, TechSpot News, GottaBeMobile.com, Skype-watch.com, O'Reilly Emerging Telephony, VoIP & Gadgets Blog, Skype Numerology, TechBlog, VoIP Blog, AppScout, PalmAddicts, Macsimum News, Compiler, NevilleHobson.com, Valleywag, Stowe Boyd's /Message, Digital Inspiration, HipMojo.com