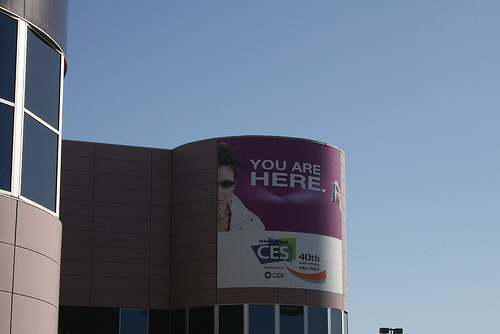 CES 2007 is the electronics event of the year and there are no signs of slowing down. The sheer volume of companies, new electronics, gadget lovers, deal makers and media is deafening and entrancing.
Some of the more fascinating elements about CES that you probably won't read anywhere but here, pertain to the socialization of information and not so much the technology and gadgets themselves. CES has a global audience and a global attendance. And, for five days, we all convene at the LVCC, Sands, among the dozens of simultaneous events globalize information.
There's almost too much to take in, but I did my best inbetween appointments. Following is a snapshot from the Las Vegas Convention Center. Next up, a snapshot from The Sands.
The foot traffic at CES is unbelievable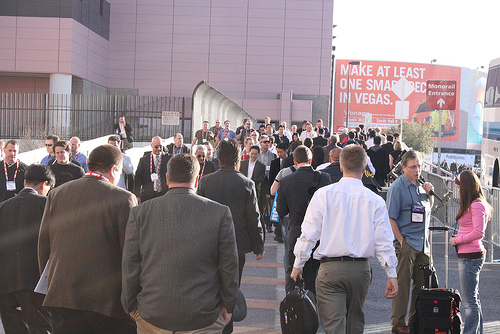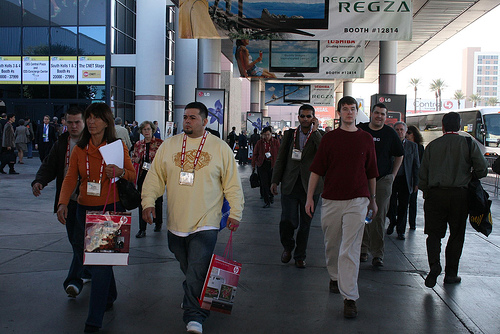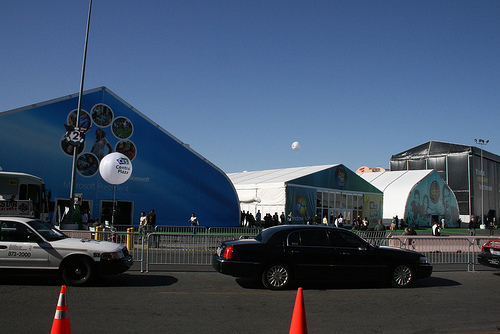 Focus Enhancements Wireless Ultrawideband technology for streaming HD video and audio between TVs, DVD players, Home Theaters. Finally no more wires!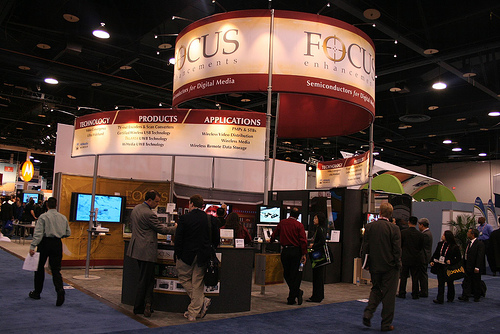 Motorola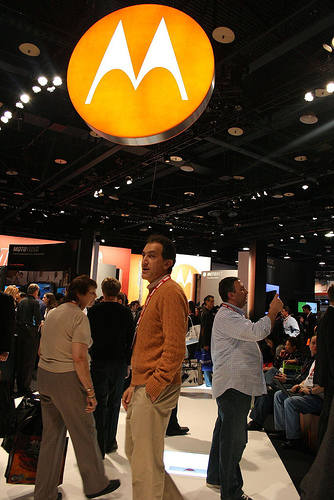 Ximeta's NDAS Home Theater PC (HTPC) – this is on my shopping list!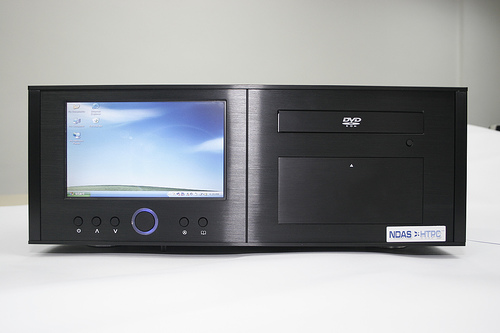 LG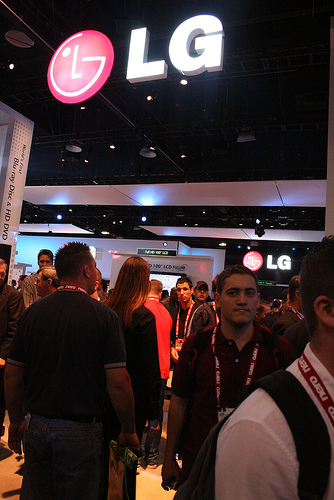 102" Plasma HDTV displaying 1080p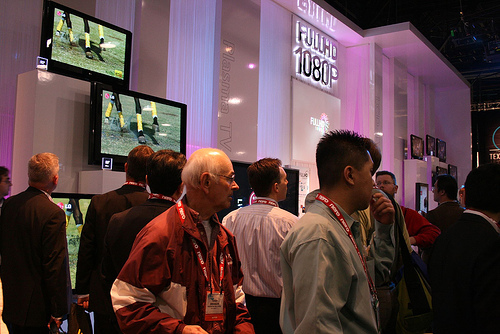 Texas Instruments ultra slim DLP HDTV processors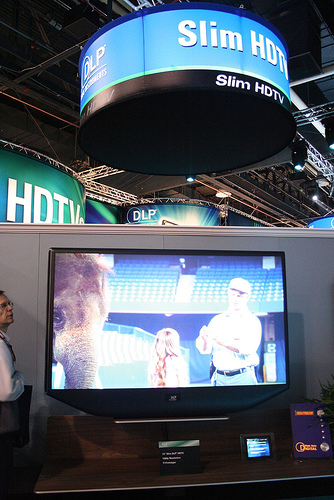 Megan Saulsbury showing her style at MetStyle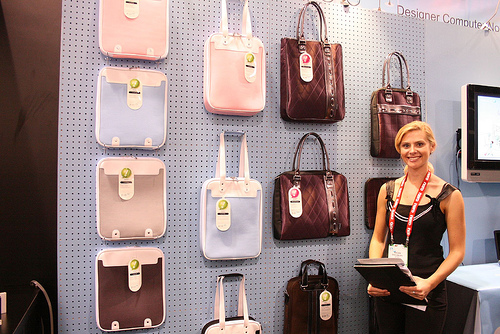 MediaGate can wirelessly stream HD movies from PC to your HDTV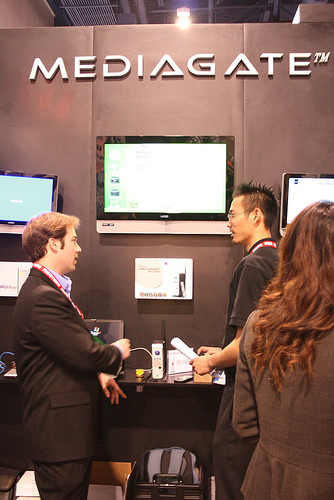 Skull Candy rapped about their gear for the young digital lifestyle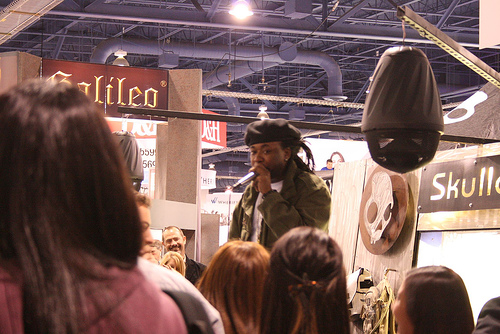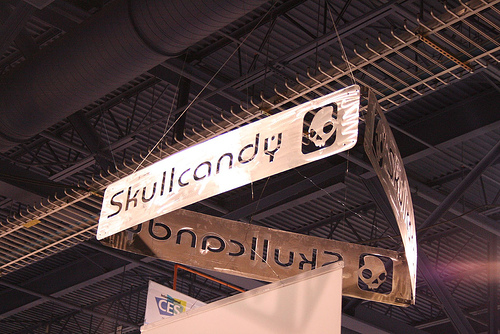 Jabra's wireless and wired headsets and earphones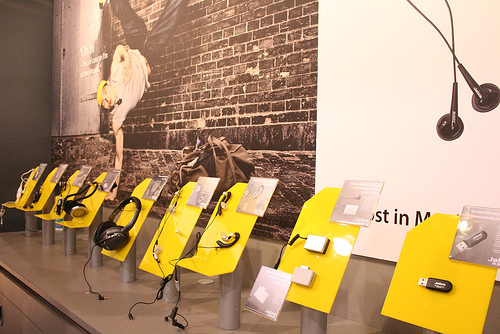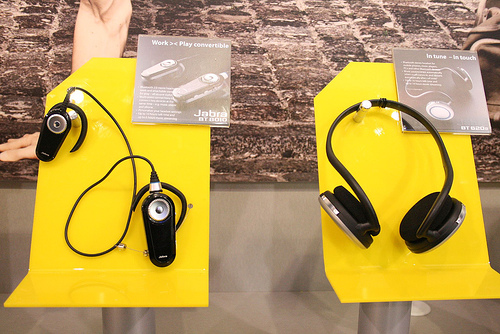 Belkin shows us how to compute in style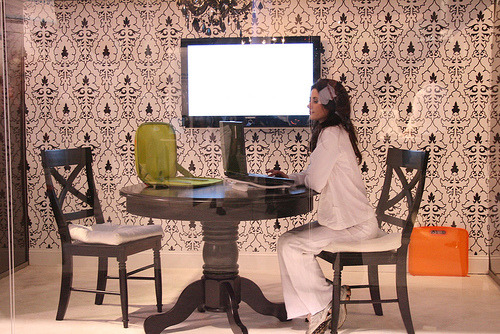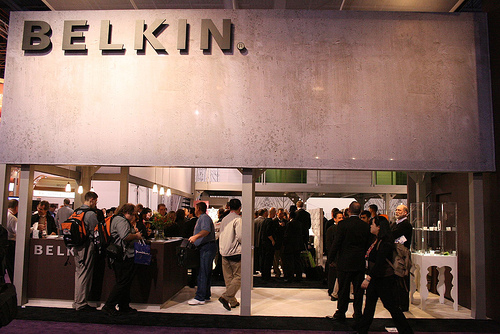 Nicole Miller debuts new line of fashionable gadget bags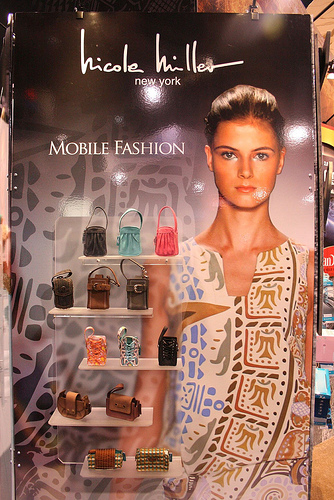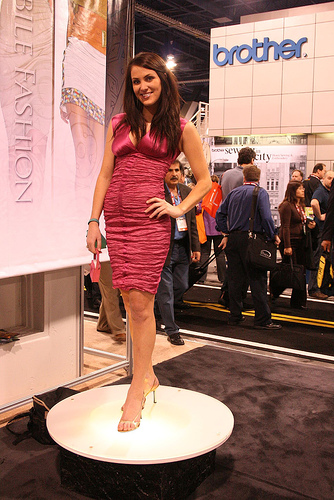 my.vu lets you enjoy the widescreen experience anywhere, anytime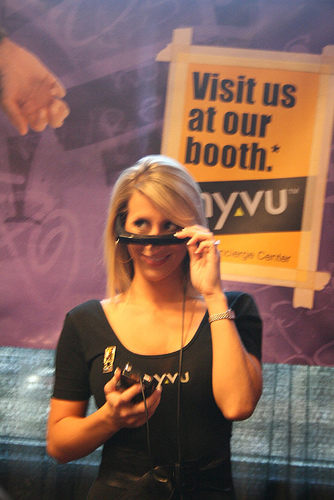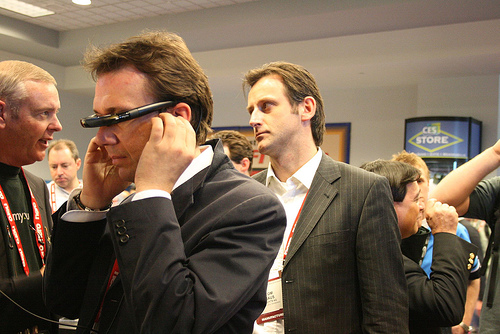 Intel shows off its processing speed and performance by letting attendees race each other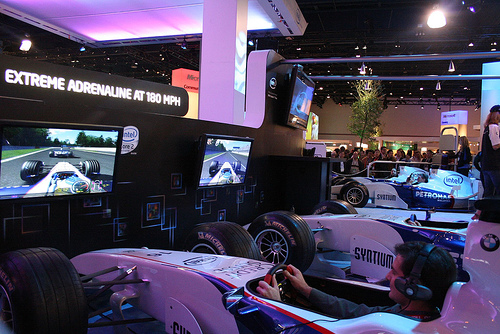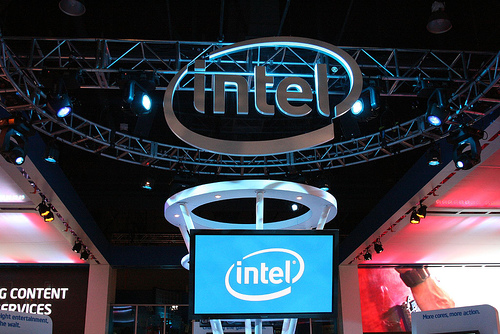 CES press room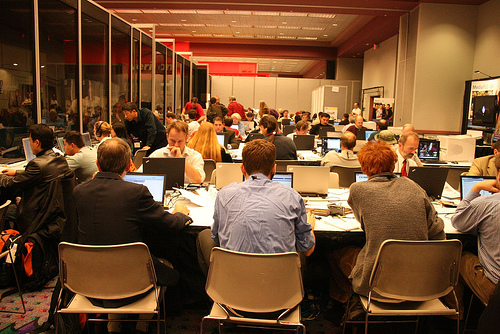 Party Crasher, Sarah Meyers at the iPod vending machine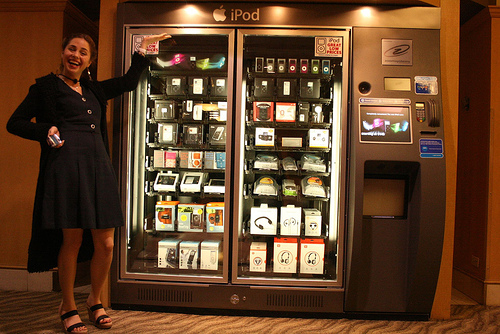 I attended the CES Blogger party hosted by Blog Business Summit at the Atomic Testing Museum and also jumped on over to PodTech's Bloghaus. I'll post those experiences on bub.blicio.us.
For more pictures, jump to the flickr album.
Tags: ces ces2007 2007 ces07 lasvegas gadgets tech gizmos new business blogging summit cesbloggers itwontstayinvegas bloghaus podtech intel texas+instruments dlp lg hdtv plasma belkin nicolemiller nicole+miller my.vu myvu mediagate metstyle sarah+meyers partycrashers d7tv skullcandy skull+candy motorola jabra ximeta ndas htpc