The November Silicon Valley NewTech Meetup was held at the AOL campus in Mountain View this month with over 100 entrepreneurs, VCs, bloggers, programmers and executives in attendance.
Kudos to Vincent Lauria for growing into a monthly must-attend meetup.
This time around, we tried something a bit different – video instead of pictures! Alison McNeill was out there interviewing the presenters to help viewers get a better sense and perspective of each featured company.

Fanpop – Founder Dave Lu
Fanpop represents a new generation of portals, what they call "social portals" created for the people by the people. It's a one-stop destination for fans of anything and everything and the place to find fellow devoted fans
Radio Handi – Founder Brian McConnell
Radio Handi is a suite of group communication and mobile broadcasting services, now accessible in over 30 countries worldwide.
ZapTix – Founder Christian Perry
ZapTix empowers performance groups, organizations, companies, conventions, and individuals to sell tickets and organize events online (and also stick it to Ticketmaster.)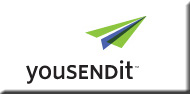 YouSendIt – Florian Brody
YouSendIt lets businesses, professionals and consumers move big files, up to 100MB, quickly, easily, and securely.
Tags: Radiohandi, zaptix, yousendit, fanpop, sf newtech meetup vincent+lauria rado+handi pr2.0 siliconvalley2.0 2.0 web2.0 web+2.0 siliconvalley silicon+valley meetro