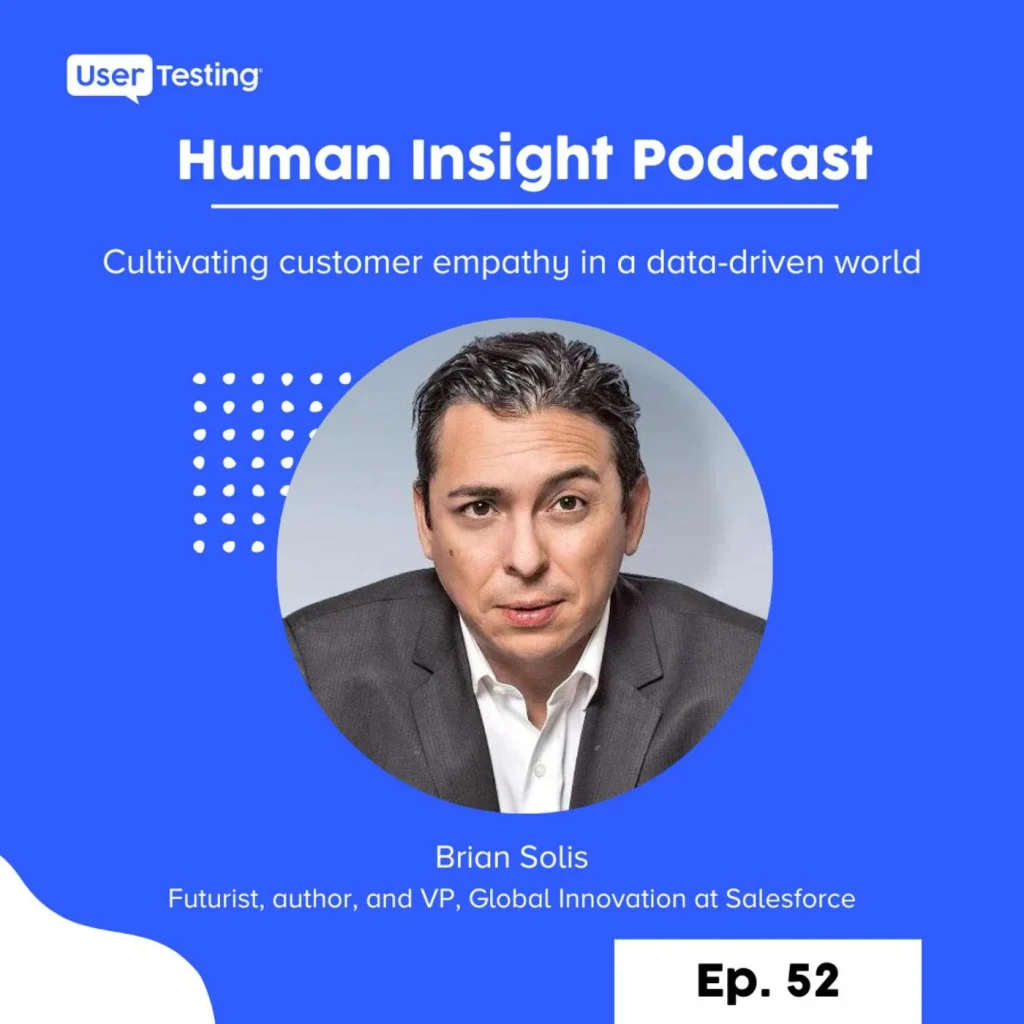 In this episode of the Human Insight Podcast, futurist and best-selling author Brian Solis comes on the show to discuss the importance of observing and talking with your customers. This conversation with Janelle Estes was recorded live at The Human Insight Summit in New Orleans.
Producer's note: Do you know how your customers experience your brand today? Do you know how they really feel? Do you know what they say when you're not around?
You think you know your customers, but you really have no idea–until you observe and talk to them!
Leveraging insights from each of their books and professional experiences, Brian and Janelle spoke about the parallels in their books and beliefs on powering customer-centric experiences.
Brian Solis, author of X: The Experience When Business Meets Design, joined Janelle Estes, UserTesting's Chief Insights Officer and co-author of User Tested, met onstage in a fireside conversation at The Human Insights Summit last week in New Orleans to discuss the importance of customer understanding and empathy in an always-on world, and why today customer experience is your brand.
Solis is a world-renowned digital anthropologist, futurist, 8x best-selling author, and international keynote speaker. He has consistently been recognized as one of the world's leading voices in innovation, business transformation, and leadership for over two decades.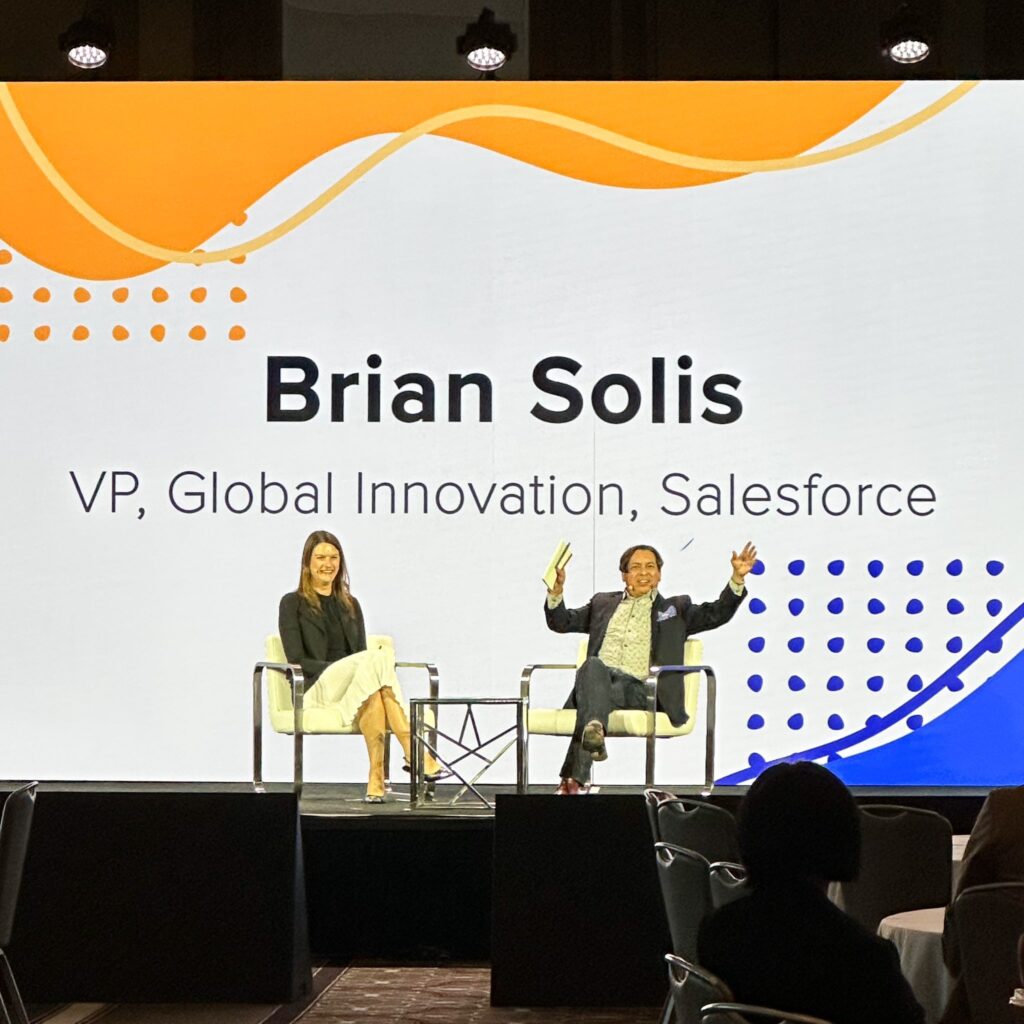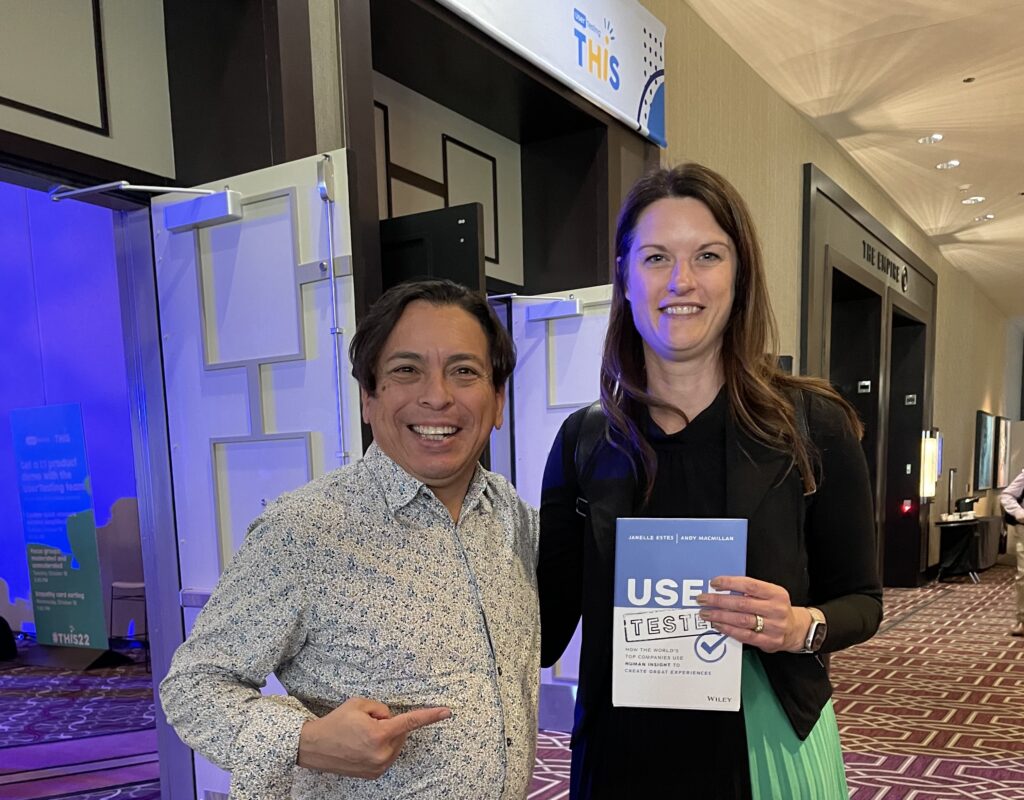 Co-host Janelle Estes | @janelle_estes
Co-host Andy MacMillan | @apmacmillan
Producer Nathan Isaacs | @isaacsnd