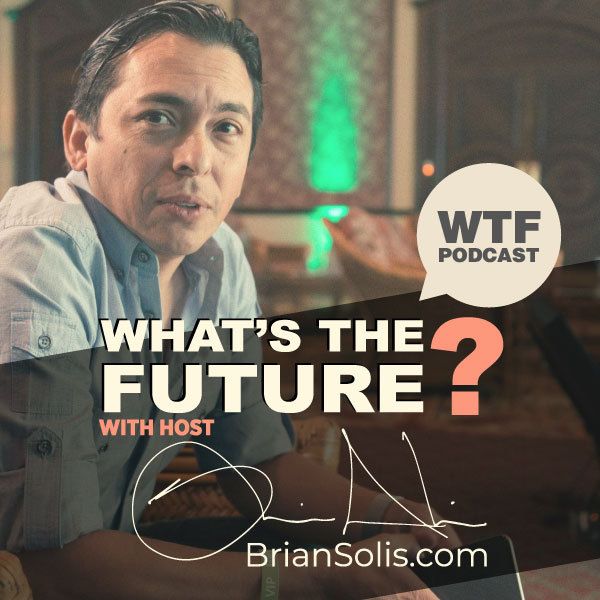 In episode 1 of WTF: What's the Future, I interview my dear friend Jason Harris explore his new book,The Soulful Art of Persuasion.
The Soulful Art of Persuasion is a revolutionary guide to becoming a master influencer in the age of distrust, through the cultivation of character-building habits that are essential to personal growth and sustained business success.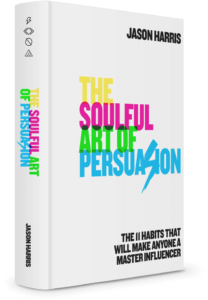 Jason is also the CEO of the pioneering advertising agency Mekanism. We go WAY back to the early days of digital, before digital marketing was even a universal movement. We pioneered many of the campaigns that would become standard for "viral" and "influencer" marketing. We also reimagined the art and science of book design by taking cues from mobile UX and applying them to print. I tell the story of developing WTF and X as "analog apps" here.
But back to the matter at hand. In this inspiring conversation, we focus on what it takes to earn influence in an age of distrust and the character-building habits that are essential to both personal growth and sustained business success.
We also cover:
Empathy in business
Effective storytelling
Building more human brands
More about this special episode…
There's no denying it.
We have A LOT of distrust in our world today.
This distrust can manifest from…
… corrupt businesses.
… fake news. 📰
… inauthentic product reviews.
… hidden fees. 💲
… phishing attempts. 🐠
… ulterior motives.
… planned obsolescence.
… the amount of air in your bag of chips. 😠
The list goes on.
We can find reasons to be skeptical almost anywhere.
How do honest brands break through the artificial noise?
Jason fills us in on what it takes for brands to make a real, honest impact.
The key takeaways? 🔑
Empathy.
Real experiences.
Core values.
Storytelling.
Please, Subscribe to WTF
Thank you to the team at Sweet Fish Media for being my production partner in WTF. Sweet Fish produces podcasts for B2B brands.
About WTF
WTF: What's the Future? is a podcast dedicated to digital Darwinism, the evolution of technology and society. WTF host Brian Solis and his special guests tell the human stories driving innovation and the meaning behind the big changes we all face. Whether you're looking to learn from today's most influential leaders, disruptors, and tech luminaries or discover the impact that today's and tomorrow's tech trends are having on markets, society and us as individuals, this is the show to help you stay ahead of it all. Each episode features topics that explore the human challenges facing digital transformation, innovation and disruption, corporate culture, personal advancement and more.