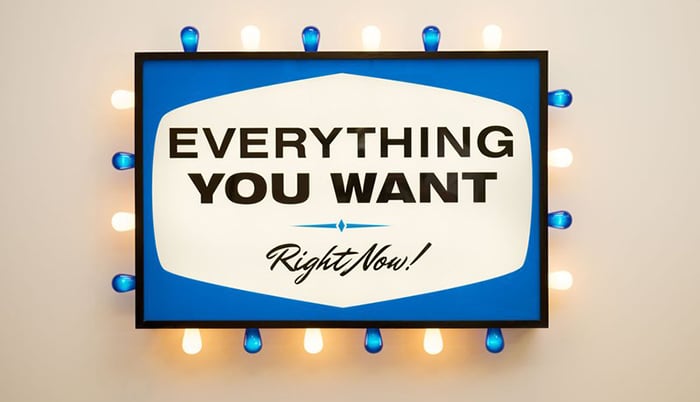 via SIMPLUS, am Infosys company
It's no secret that since March, consumers are gravitating to online. They shop online, they communicate with brands online, and according to the latest Salesforce State of Marketing report,84% of customers say the experience a company provides is just as important as their product or service.
To help companies deliver on that expected experience and meet customer needs, we're sharing insights from two Salesforce experts and leaders. The first is Global Innovation Evangelist and world-renowned digital anthropologist and futurist, Brian Solis, who shares his thoughts on how companies should respond following COVID-19. The second is insights from Vice President of Strategic Research Peter Coffee, who believes now is the time to invest in innovative thinking.
Brian Solis shares how retailers and consumer goods can grow in the Novel Economy
In his opening keynote at Salesforce Live: Retail and Consumer Goods, 8 x Best Selling Author and Salesforce Global Innovation Evangelist Brian Solis shared a hard truth: "When we think about innovation it's hard to think of new ideas when the whole world seems to be responding to COVID-19."
And while he may be right, these are strange times indeed. COVID-19 has squarely put the power into the consumer's hands. As customer behaviour accelerates to online, the need to digitally transform accelerates too.
"We are living in an on-demand economy now, a society where impatience is a virtue of consumer behaviour," says Brian. "Whether the customer is 25, 35, 45, or 55, they all go through the customer journey the same way. They all want choice, convenience, immediacy, and personalisation."
Brian didn't shy away from calling out the digital transformation meme circulating the internet: the one where it highlights COVID-19 as the change-maker for your company's digital transformation. And while he agreed that this has been true for many companies, he suggested we should be looking at this time not as a disruption but an invitation to look in new directions. He has termed this current period we're in the Novel Economy because "The new normal just isn't as inspiring for me."
According to Brian, the Novel Economy has three phases: survive, alive, and thrive. At the time of Salesforce Live, Australia was just coming out of the survive phase and moving into the alive phase.
"The alive phase is all about building, securing, and preparing for transition. It's a time when companies need to be mindful of the experiences we create for our customers and employees," explains Brian. "When we reach the thrive phase, that is the time we can learn how to be innovative and set that next normal and operational excellence." And as customers become a lot more aware of their health, safety, who they trust and give business to, companies need to start rethinking what a "brand" in the Novel Economy is.
He left companies with one thing to think about: "Every moment you touch a customer is a moment to show empathy, communicate purpose and align with their values and yours, ensure their safety and their wellness.
"Businesses that prioritise customer truth and humanise experiences will build brand trust and meaningful relationships."
Peter Coffee talks innovation and raising the bar
Simplus's Co-Founder and CEO Ryan Westwood sat down with Salesforce's Vice President of Strategic Research Peter Coffee as part of The State Vector of Manufacturing webinar to talk about making the most of changing business environments and customer behaviour.
"This is a time where innovation needs to be accelerated," says Peter. "Take advantage to do things you're usually too busy to do – get your team together to brainstorm and build a launchpad for future success."
Regardless of your industry, Peter believes organisations need to behave like a founder-led company. Organisations should be raising their definition of the activity they perform or the object they build or sell to meet the customer need.
"Look at someone like Uber. Did they build faster cars or develop secret maps around the city? No. What they did was bring the experience of wanting to get from one side of the city to the other to people's phones."
To achieve this type of innovation, digital technology such as data integration and CRMs, play a significant role – but that should only be one part of the picture.
"It's very easy to use Salesforce or digital technologies as only a software that you plug in and out," says Peter. "But, you will have left 90% of its value on the table for failing to see how it can be part of a larger vision of the problem you're solving."
If there has ever been a time to embrace possibilities and think differently, it's now.