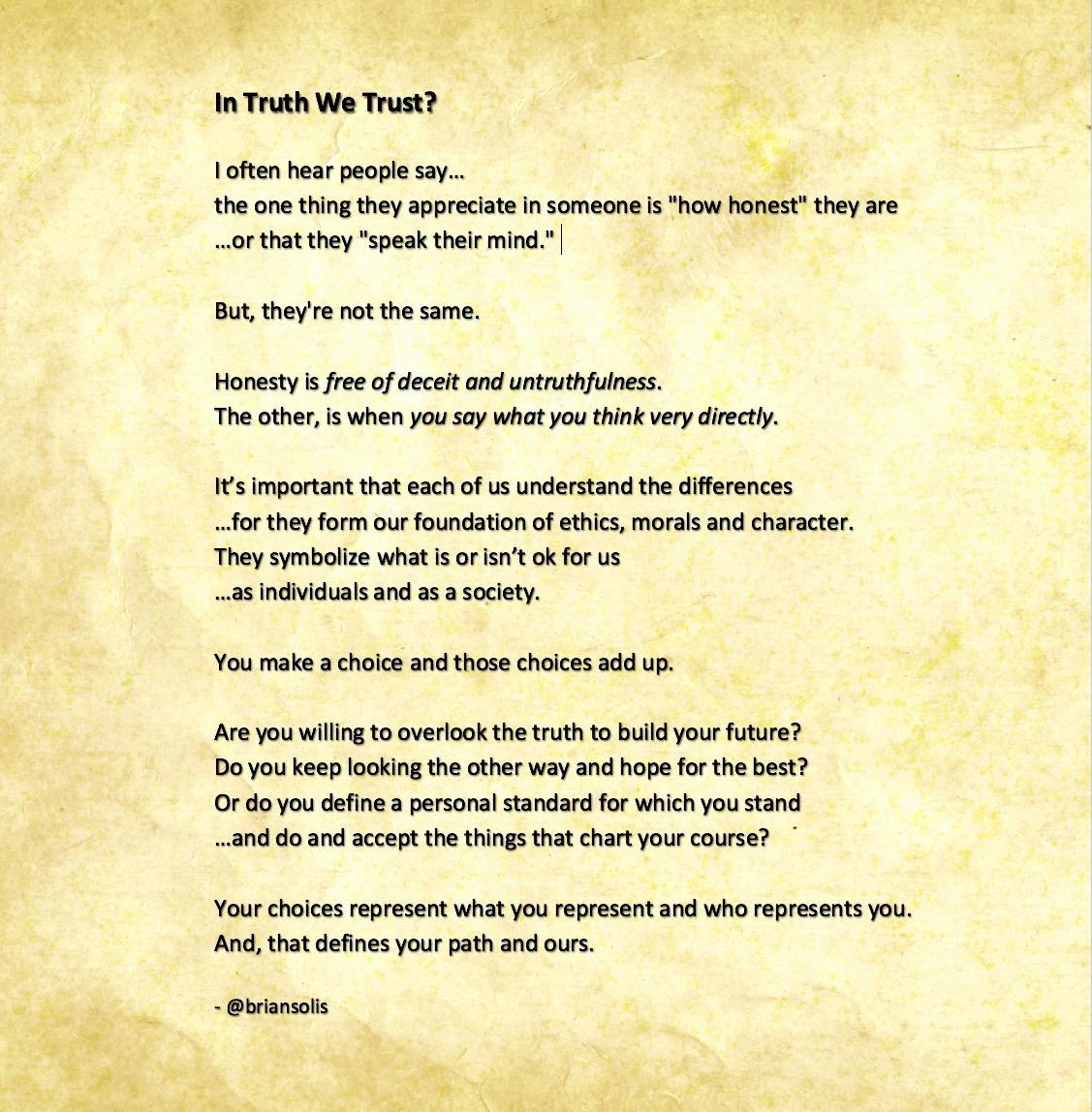 I often hear people say…
the one thing they appreciate in someone is "how honest" they are
…or that they "speak their mind."
But, they're not the same.
Honesty is free of deceit and untruthfulness.
The other, is when you say what you think very directly.
It's important that each of us understand the differences
…for they form our foundation of ethics, morals and character.
They symbolize what is or isn't ok for us
…as individuals and as a society.
You make a choice and those choices add up.
Are you willing to overlook the truth to build your future?
Do you keep looking the other way and hope for the best?
Or do you define a personal standard for which you stand
…and do and accept the things that chart your course?
Your choices represent what you represent and who represents you.
And, that defines your path and ours.
"In Truth We Trust" – Portrait
"In Truth We Trust" – Landscape
About Brian
Brian Solis is principal analyst and futurist at Altimeter, the digital analyst group at Prophet, Brian is world renowned keynote speaker and 7x best-selling author. His latest book, X: Where Business Meets Design, explores the future of brand and customer engagement through experience design. Invite him to speak at your event or bring him in to inspire and change executive mindsets.
Connect with Brian!
Twitter: @briansolis
Facebook: TheBrianSolis
LinkedIn: BrianSolis
Instagram: BrianSolis
Youtube: BrianSolisTV
Snapchat: BrianSolis