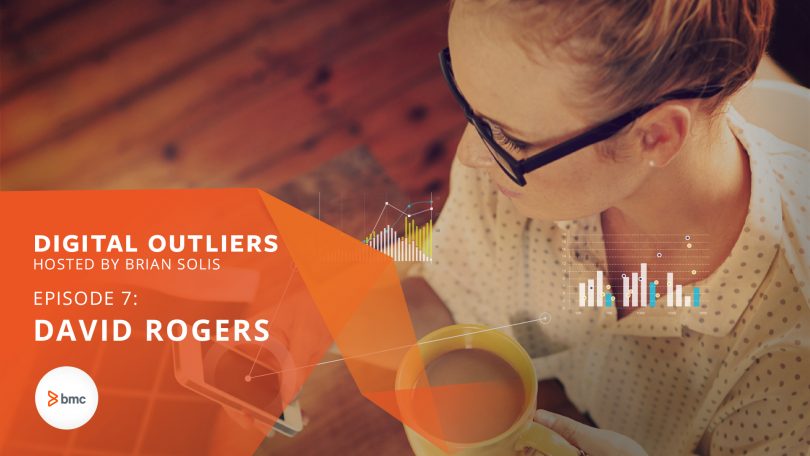 Digital transformation is more than hype and definitely more meaningful than just another buzzword. But to see what it really is and what could be, you have to think beyond the role you work in today.
Depending on who you ask, digital transformation could be simply described as enterprise-wide investments in new technologies, platforms and processes to operate in a digital economy. It's often painted as a picture of rivalry between CIOs and CMOs. But its very promise is bigger than any one group or effort however. The more you study and learn from the more sophisticated and ambitious organizations undergoing digital transformation, you identify patterns of purpose. Over the years, I've updated my definition to consider more holistic and unified objectives…
Digital transformation is the realignment of or investment in new technology, business models, and processes to drive value for customers and employees and more effectively compete in an ever-changing digital economy.
Indeed, all companies set out to become agile and competitive as markets evolve. The difference between those companies that accelerate progress and those that are merely evolving comes down to the difference between iteration and innovation.
What's the difference?
Iteration is doing the same things better with new technology and processes.
Innovation is doing new things that create new value, thus changing all aspects of how and why companies operate. Technology becomes an enabler to a greater purpose.
In today's state of digital transformation, there are two different camps…1) those actually investing in digital iteration and 2) those pursuing digital transformation. One is often largely rooted in technology and the other is focused on business transformation to thrive in a digital economy. While both are important, the outcomes are very different. After all, transformation itself means a thorough or dramatic change in form.
In latter cases, change agents leading transformation efforts set their sites on customer and employee experience to innovate and align with evolving shifts in human behavior, expectations, preferences and values. The prior concentrates on modernizing infrastructures and acquiring solutions that enable integration and scale in new frontiers.
To dive deeper into the subject, I invited author of The Digital Transformation Playbook, Columbia faculty director, and good friend David Rogers on the latest the episode of Digital Outliers.
Rogers explains how digital transformation is forcing modern enterprises to rethink virtually every aspect of their business, including how they incubate and integrate new ideas. And just as importantly, clearing the logjam of politics that might have been holding them back. Please listen, it's a pretty no-holds barred conversation!
About Brian
Brian Solis is principal analyst and futurist at Altimeter, the digital analyst group at Prophet, Brian is world renowned keynote speaker and 7x best-selling author. His latest book, X: Where Business Meets Design, explores the future of brand and customer engagement through experience design. Invite him to speak at your event or bring him in to inspire and change executive mindsets.
Connect with Brian!
Twitter: @briansolis
Facebook: TheBrianSolis
LinkedIn: BrianSolis
Instagram: BrianSolis
Youtube: BrianSolisTV
Snapchat: BrianSolis