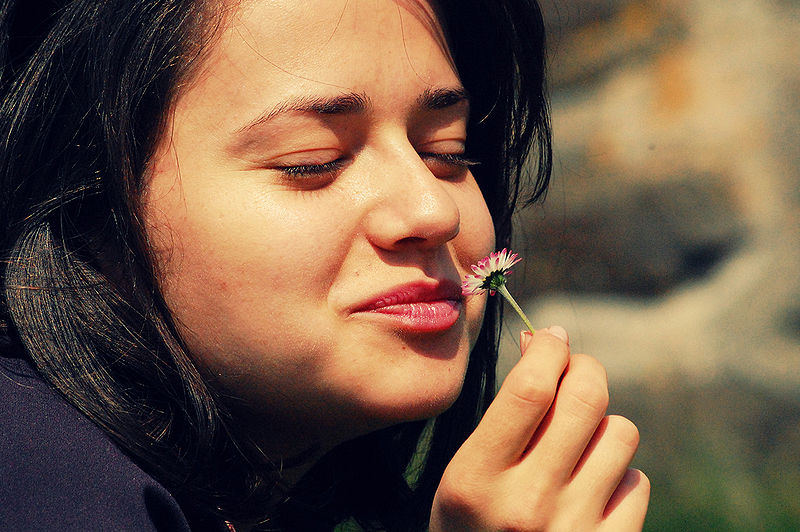 The funny thing about customer experience is that, for all of its good intentions, it is a bit ironic. Many businesses talk about the importance of customer experience (CX). At the same time, many are prioritizing investments in new technologies and touchpoints to improve engagement. But, when asked about their understanding of modern customer behaviors, expectations, preferences and which experiences in their life they love and don't love…you get crickets. All too often, customer experience doesn't really start with the customer. But in reality, the customer experience can only be defined by the experience a customer has with a brand. And, it can only be measured by the experience they have in each moment and the sum of those moments. Said another way, customer experience belongs to the customer and it should start with them.
That's the irony of CX. It's often not customer-centered. Companies are frequently shareholder- or stakeholder-centric. Decisions must always have the company's best interests front and center. As such, CX can be viewed as a cost center and not necessarily as an investment. But customers who have great experiences will almost certainly deliver ROI against any strategic, customer-centered approach to CX. For example, it's been reported that customers will pay up to 25% more for a similar product if they believe they're going to get an exceptional experience. They're willing to spend more money with brands that deliver experiences that excel over mediocrity. Think about that. How sad is it that people will pay extra to avoid frustrating, indifferent or reluctant experiences?
Experience Matters to Humans
Customer experiences are just that…they're experiences. They're human. Customers too, are human. Surprise! This is why I look at, the emotional side of experience design in addition to technology and trends. Customer experiences, or experiences in general, are essentially emotional reactions to moments. They can be measured by how people feel, sense and respond at each touchpoint and in the totality of the customer journey. Customer experience is so much more than any one thing. It's everything! Any technology, effort, process or policy that touches the customer contributes to experiences individually and collectively. They must be designed and they must work together.
Any investment in CX must first start with understanding the experience from the customer's perspective, what's broken or missing, and also what it could be in comparison to the experiences that customers love elsewhere. For example, whatever business you're in, whether you're a dentist or a bank, you compete with the likes of Uber, Airbnb, Amazon, et al., in terms of experiential standards. They're fast, transparent, personalized, frictionless and evolving. They become the standard for what people want and expect.
For example, in my research into CX and digital transformation, I consistently find that companies are out-of-touch with modern customer. Most recently, I learned that the majority of businesses are planning CX and digital transformation roadmaps and making investments with incomplete information about the customer. Case in point, 2017 findings show that only 34.8% of businesses have fully mapped the customer journey within the last year, which is down from 54% last year. Wow.
Experiences Happen and They Influence Others
Customer experiences happen whether they're designed to be amazing or not. The best and the worst experiences convert into memories. How people experience those moments shouldn't be left to chance.
In this always-on, hyper-connected, mobile world, customers are sharing those experiences online, everywhere, and those shared experiences become the currency of influence. Customers increasingly rely on the experiences people have and share to inform and shape their decisions and next steps. This is why customer experience has never been more important and why CX must start with the customer's experience at the heart of everything. That takes insight, empathy and then design. Touchpoints must be more than functional, transactional and connected. They must bring to life desired experiences that people prefer and hopefully remember in ways that positively impact the brand and influence others.
You have to know your customer and how they're different than what you know or assume and how they continue to evolve. Then you have to design CX strategies for the experiences you want people to have and share. This really shouldn't be a surprise. Exceptional CX doesn't just build upon the experiences of yesterday, it breaks new ground to deliver modern experiences for today and tomorrow. That takes intent, design, integration and cross-functional collaboration to deliver experiences in each moment of truth and throughout the customer's journey.
Design experiences that matter…to human beings. Then work together towards a vision and purpose that everyone can align with and deliver against.  Experience starts with you.
Please join Brian Solis at Nextcon, October 23rd at 9 a.m. for the opening keynote, "Great Expectations: The Customer Mindset for 2018."
About Brian
Brian Solis is principal analyst and futurist at Altimeter, the digital analyst group at Prophet, Brian is world renowned keynote speaker and 7x best-selling author. His latest book, X: Where Business Meets Design, explores the future of brand and customer engagement through experience design. Invite him to speak at your event or bring him in to inspire and change executive mindsets.
Connect with Brian!
Twitter: @briansolis
Facebook: TheBrianSolis
LinkedIn: BrianSolis
Instagram: BrianSolis
Youtube: BrianSolisTV
Snapchat: BrianSolis