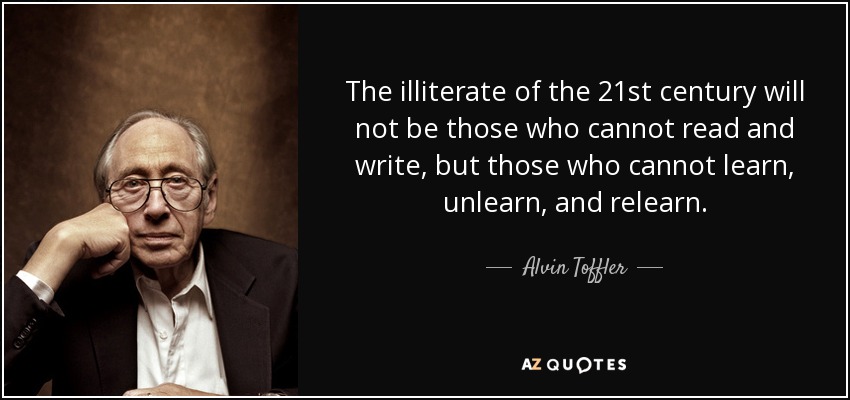 The future of commerce is already unfolding. Even though everyone says, "yes we know the world is changing," I don't believe that executives have shifted their thinking or belief system to change how they make decisions to compete differently. The challenge is that many decision-makers are caught in a state of "future shock," stuck in the past and unable to move in ways that matter to an incessantly evolving market. Why? Because they still operate in an ecosystem that prioritizes quarter-to-quarter performance while change is unfolding in parallel. On one side, you're optimizing sales and return in a familiar yet legacy market while competitors are investing in longer-term ROI by aligning with market trends. One side is shrinking while the other side is growing.
It's a matter of future shock vs. future proofing. You cannot compete for the future if you make decisions about tomorrow based on yesterday's perspective. Executives are often not customers. And still, they attempt to earn relevance among people who by their very nature do not want the past's interpretation of value. Competing for normal is a death warrant. Customers do not want normal. Every aspect of their life, the things they love and rely upon, devices, networks, apps, services, deliver experiences that are personal, engaging, immediate and anything but normal.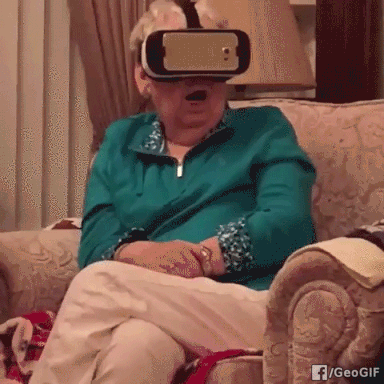 I recently participated in a interview series for Oracle that resulted in a useful tool, "The Executive's Handbook to Modern Digital Commerce." It's free to download but does have an e-mail gate.
Here are some of the interesting insights that should start a fire under that fancy office chair or stand up desk of yours (source).
9 seconds – time spent by shoppers before abandoning their shopping or engaging further.
67% of consumers cite bad experiences as reason for churn.
86% of buyers will pay more for a better customer experience but only 1% of customers feel vendors consistently meet their expectations.
75% of marketers believe that targeted personalization increases engagement. Yet, 39% of online merchants feel that vendors consistently send personalized product recommendations via email.
11% of US consumers strongly agree that retailers are effectively converging.
89% of customers are retained when a company provides consistent service across channels.
80% of merchants report being unprepared for the "shop anywhere, anytime" customer, from an inventory and financial perspective.
Pretty much all customers use their mobile device while in store (I just made that one up, but…)
Reimagining Modern Digital Commerce
There are human barriers to customer centricity…
Digital Darwinism affects businesses in good and bad ways. Keeping insights unbiased is essential for data scientists and technologists as they work across, and under pressure from multiple business decision makers. Many executives are not customer-centric, they are shareholder-centric. And innovation goes against the process of immediate and quarterly returns. Shareholder process is the enemy. Buying innovative technology is an opportunity to be innovative, so leaders need to embrace long-term visions over short-term gains with AI.
Success is not using new technology to improve our current performance, but rather success is in how we use technology to see around the corner and fundamentally change.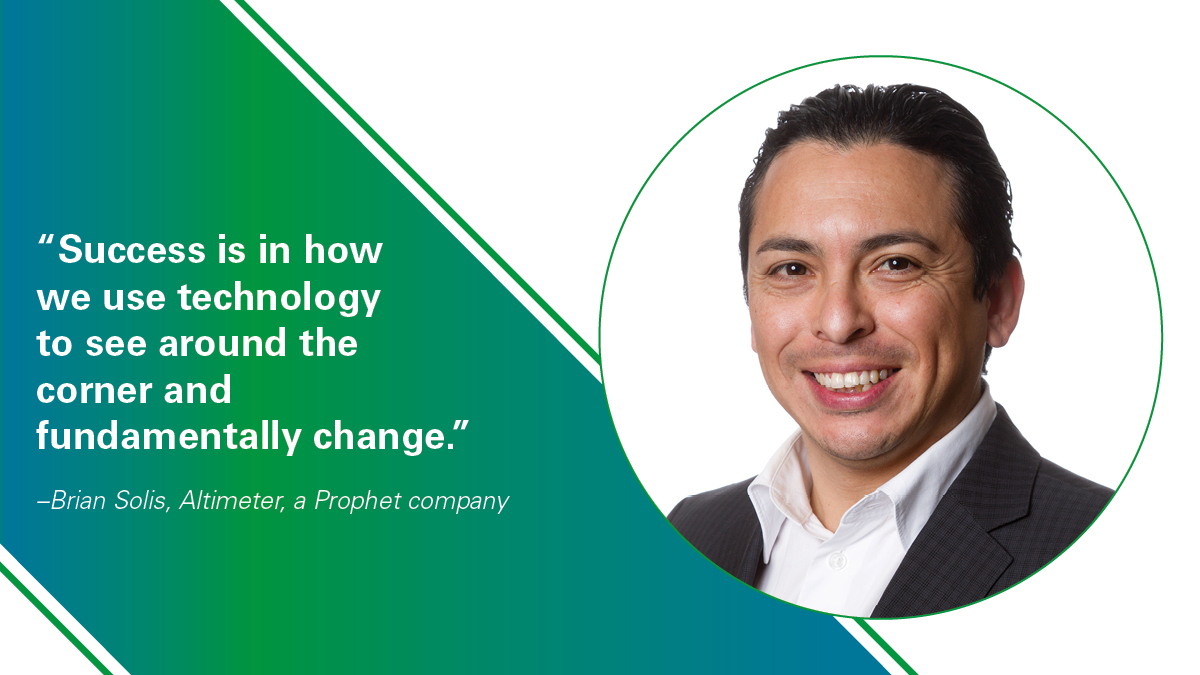 Improve and redesign the customer experience with data…
Anybody who wants to change their organization must realize that part of their job now is framing up data and insights to demonstrate new opportunities that can positively impact business performance. Take heed of the traditional business performance metrics that executives use to substantiate work, validate work, and invest in new roadmaps, such as pro tability, scale, and market share. Align new opportunities and customer stories to metrics that leadership already values.
All data needs a story, which means data scientists must become storytellers.
There's an art and science to this. It takes fresh perspective and brainpower to think creatively about how to steer the ship in a whole new direction, convince leadership to take the leap, and build a successful framework for moving forward.
Innovation reveals new possibilities with digital commerce technology…
But what if that very foundation and legacy was, in and of itself, a model for the excellent customer experiences of tomorrow instead of today?
When we use AI and machine learning, for example, to analyze customer experiences outsideof our industries, we gather new insights which can lead to innovation across the entire customer journey and in the creation of new touch points. This helps in the development of new processes, services, or products that we wouldn't have otherwise seen. This gives businesses the opportunity to create what doesn't exist because customers are changing faster than executive philosophies are changing.
Artificial intelligence can transform and rapidly accelerate new business models. But success depends upon how data scientists process and analyze data, and whether leadership prioritizes fundamentally changing course basedon insights.
Naturally, when we apply AI to existing systems, methodologies, and processes, we can improve them.
To help, the Oracle team assembled a checklist that will, based on your level of investment, break the shackles of future shock and move your team closer to the future today.
10 Things Modern Digital Commerce Players are Doing…Right Now
1. Make an epic first impression
2. Fix usability issues fast
3. Develop user experiences that grow average order value
4. Personalize the shopping experience
5. Incessantly test mobile performance
6. Adapt to the physical-digital connection
7. Offer a consistent omnichannel experience
8. Deliver top-notch anytime, anywhere service
9. Offer unique promotions fast
10. Deploy anytime, anywhere shopping
For more on the future of commerce, please read, "11 Ways for Retailers to Survive the Retail Apocalypse."
Brian Solis is principal analyst and futurist at Altimeter, a Prophet company, world renowned keynote speaker, and 7x best-selling author. His latest book, X: Where Business Meets Design, explores the future of brand and customer engagement through experience design. Follow him on Twitter and LinkedIn. Invite him to speak at your next event.