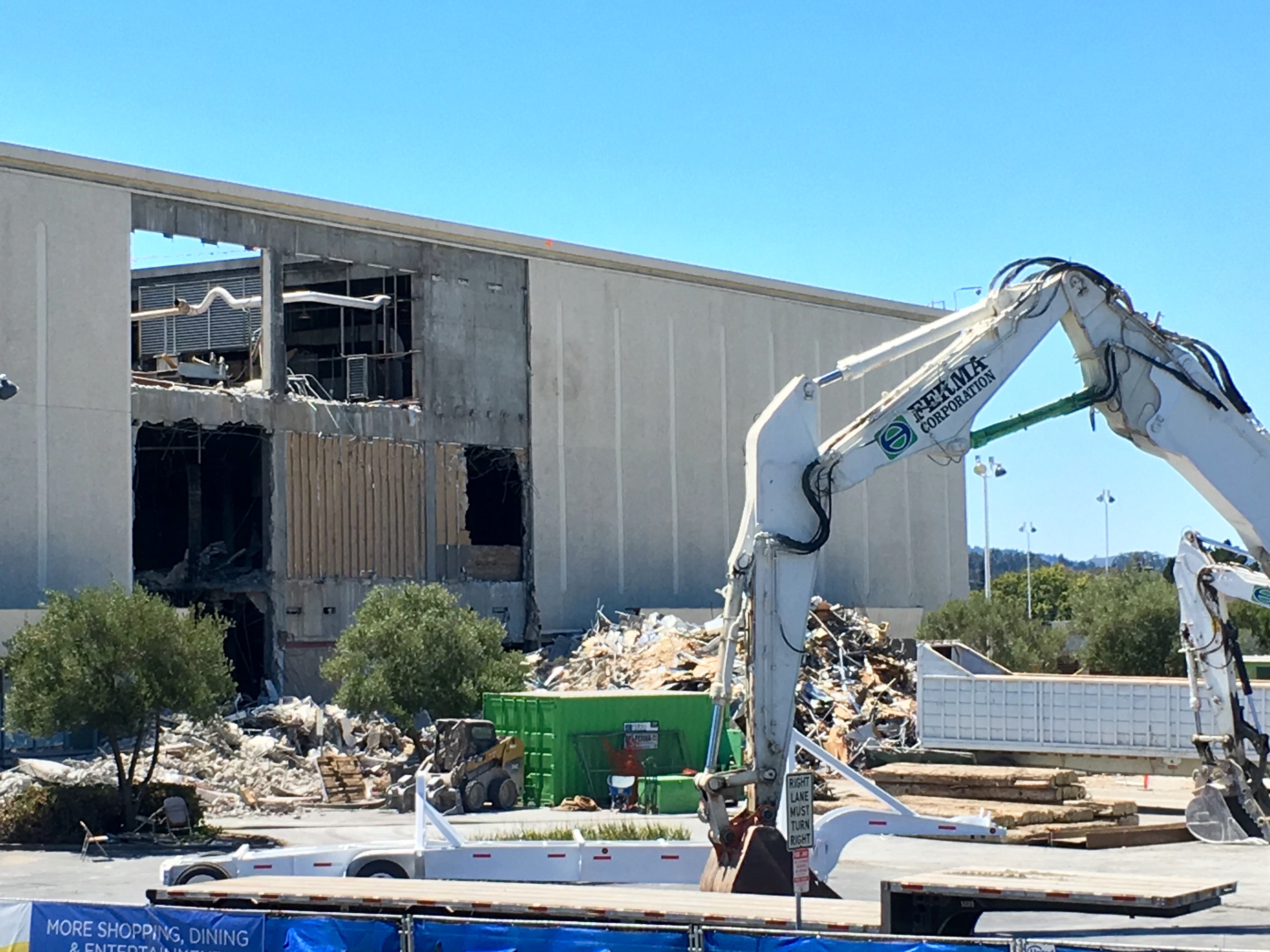 I took this picture in 2016 at Hillsdale Mall in San Mateo, California. This used to be a Sears department store. While Sears is still alive and kicking, it's sad to see so many once celebrated brands slowly deteriorate and/or then suddenly crumble. I call this the new "Kodak Moment," that moment when executives fail to see how customers and markets are shifting. All too often, there appears to be a pervasive "too big to fail," shareholder-first attitude during what amounts to nothing less than a complete consumer revolution. I often say that ignorance is bliss until it's not. But as an optimist, this is also an incredible time to see things differently to do things differently. The future requires a new blueprint and we are or can be its architects.
Ignorance + Arrogance = Irrelevance
The concept of future retail is constantly evolving. But what isn't evolving as quickly is the understanding and widespread experimentation to bring the future to life today . In 2015, I was asked to assemble the trends that I felt were shaping the future of retail and what executives can do to compete immediately. No matter the date on this video, these trends and recommendations are as true today as they were then. The key is to do something…something bold, different and innovative now. Otherwise, your existing and emerging competitors will act and win.
Top 11 Trends Shaping the Future of Retail
1: New (human) perspective is needed to see the actual future that is playing out.
2: Cater to "Accidental Narcissists" as I call them and compete in the on-demand economy.
3: Compete for customer experience…not CX…there's a difference and one is customer-centered.
4: Become payments agnostic. Don't impose false standards to compete against other systems to reduce fees. Be open.
5: Understand social commerce and design targeted initiatives that drive shared experiences, reviews and referrals online.
6: Invest in the trust economy, be transparent, and earn reciprocity through facilitation of open engagement and commerce.
7: Balance webrooming and showrooming by investing in mutually-beneficial experiences and outcomes on both sides.
9: Explore new technologies to re-imagine the in-store/online experience blurring the lines between digital/brick-and-mortar.
10: Study the digital and specifically the mobile customer journey to uncover friction, update aging touchpoints and cater to mobile-first and mobile-only customers.
11: Invest in innovation teams or innovation centers to discover new competition and possibilities to test in learn in more rapid prototyping programs (outside of risk-averse culture).
12: Take a fresh look at space and consider it a blank slate. Ask yourself and your team, what if we could build a physical store that brought the digital and real-world together to deliver intuitive and indispensable experiences? That's what Amazon is doing.
The Future of Retail Keynote Presentation
Following is a presentation I gave in 2015 on the state and future of retail. It's Truer today than it was then. Imagine what that could mean for tomorrow.