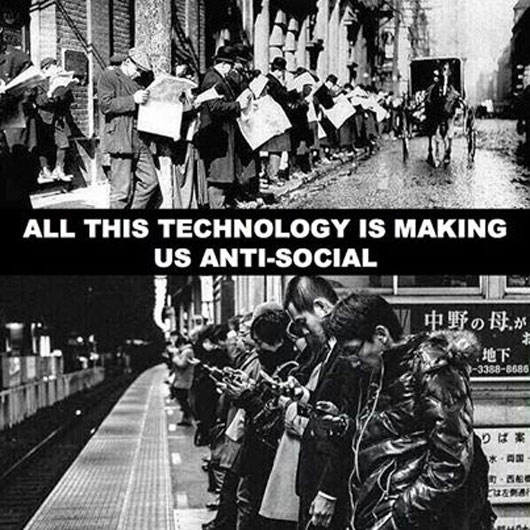 I've said it before and I'll say it again, mobile is the first screen, not the second screen. Design and invest accordingly.
Tell me if you've heard (or experienced) this one before…
You're in the market for a new product. You're on your mobile and you see something in social that prompts you to go online. You hop from page to page and site to site only to become increasingly frustrated with the process because the sites are incredibly difficult to navigate, relevant information is impossible to find, and you can't complete a transaction without switching screens. Even though many sites/pages are optimized for small screens these days, they're not optimized for mobile behavior and decision-making.
Did you know that in mobile-first micro-moments (as Google calls them) that 90% of mobile customers are not sure which brand they want to choose and 73% will go with the brand that offers the most mobile-friendly, useful content in each moment?
This is a big problem and it's only multiplying.
Today's customer journey is based on legacy rules, processes, and technologies. Mobile is largely a "bolt-on" to the evolving customer experience. From channels to pages to experiences to transactions, the future of mobile commerce is built upon a foundation of the past. In fact, in a recent report I published on the "State of Digital Transformation," I learned that only 20% of companies were providing mobile-centric content in critical touch points. Yikes!
To flourish, m-commerce requires innovation in perspective and approach. Otherwise, you simply take new technology and capabilities and put them in a box held to yesterday's standards. To truly innovate, businesses also have to accept what isn't working today. You have to solve existing problems first before you open the doors that reveal new possibilities. Doing so takes thinking like mobile consumers and personally experiencing today's journey for all of its challenges as well as its potential. I believe this takes not only a mobile-first philosophy but also seeing the inevitable world of mobile-only customer experiences.
It's not news that mobile commerce is the future of commerce. All too often however, businesses confuse m-commerce with the ability to transact on smaller screens. It's more than that of course. It helps to think of m-commerce as inclusive of the entire journey from discovery through transactions to relationship management. Simply investing in technology that adapts existing journeys to smaller screens isn't enough. It's as insufficient as it is elementary.  The entire journey must now be re-imagined to optimize discovery, decision-making and engagement. The role each page plays, how they're experienced, and the functionality embedded along is ripe and deserving of innovation.
The steps that you've laid out for consumers of the past have now become obstacles that prevent natural or productive engagement. It's just not as intuitive as you must think. We're taking new technologies and potential and forcing customers through processes that are outmoded and to be frank, counter intuitive.
Why?
Let me ask you a question. Have you, not just your UX, UI or usability teams, experienced your customer's journey on individual and across multiple devices? You simply can't outsource an experience.
While design disciplines require incredible talent and experience, there is a human intuition that comes into play simply by living the brand the way your mobile customer does. It takes empathy to not only "get it" but also feel inspired to create new journeys that are meaningful and useful.
People use screens differently and as such, experience architects must design journeys, transactions and outcomes that are native to the screen and that meet expectations and aspirations accordingly. Mobile customers in large part wish to travel the journey without having to screen hop. And if they do, multiscreening should be seamless, allowing consumers to pick up where they left off while also optimizing desired outcomes based on known preferences, contexts, and states of mind. As such, technology should be invisible.
The era of mobile-first and mobile-only customer journeys are here. It's time to learn how to thrive in these micro-moments to build and re-build customer experiences so that they're intuitive, productive and even delightful. Otherwise, we're forcing customers to conform to touchpoints simply because we can't conform to their expectations. Guess how long that will last?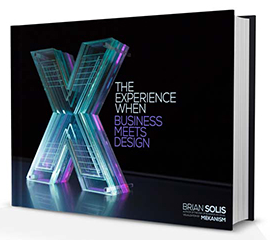 Please read X, The Experience When Business Meets Design or visit my previous publications
Connect with Brian!
Twitter: @briansolis
Facebook: TheBrianSolis
LinkedIn: BrianSolis
Youtube: BrianSolisTV
Snapchat: BrianSolis
Invite him to speak at your next event or meeting.