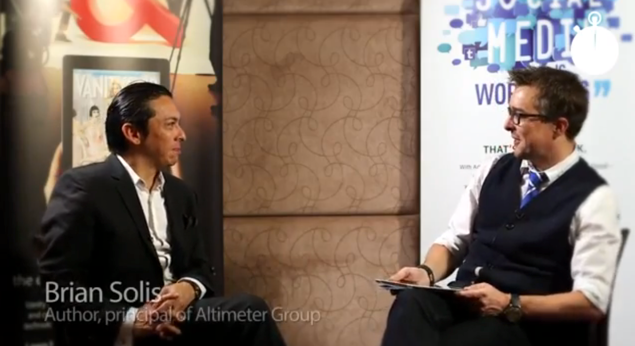 Earlier this year, I had the opportunity to present in London at a special Adobe event to celebrate the launch of What's the Future of Business: Changing the way businesses create experiences. Immediately following the presentation, I joined Adobe's Jeremy Waite to shoot an episode of Marketing Minute.
As the title suggests, each episode is supposed to last 60 seconds. However, this conversation wrapped just shy of 10 minutes. And, I think you'll see way. As Adobe explains, "In this special extended version of Marketing Minutes, Brian explores the Conversation Prism, YouthQuake and growth hacking." There's just no way to cover that many exciting topics in one minute.
In addition, Jeremy asked some tough but important questions:
– How can marketers equip themselves to act on disruptions on the marketplace?
– What are some of the more recent disruptions in the marketplace we've seen and based on those disruptions how do you think we as marketers can act on the shift that we're seeing how people are behaving online and how they're acting with one another.
– Tell us about the Conversation Prism. What you've added to it and what you have changes over the previous three iterations?
– On your blog you talk #Youthquake and Generation C. Give us an overview of what's happening with the current youth generation, what marketers can learn from youth and what the future might look like.
I do my best to answer them in this extended version of Adobe's Marketing Minute…
My new book…#WTF
Connect with me: Twitter | LinkedIn | Facebook | Google+ |Youtube | Instagram