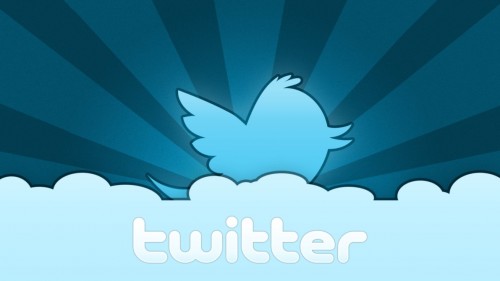 I wrote my first in-depth post covering Twitter in March 2007 saying that Twitter would be the "message heard around the world." Since then, we learned that Twitter has become a human seismograph where news no longer breaks it tweets. We learned to speak in 140 characters or less. We've witnessed Tweets erupt into revolutions. Hashtags are now a way of life. And, we now live in a world where if it wasn't tweeted, it didn't happen. Life unfolds in a digital river where experiences and common interests are the ties that bind us. Twitter is indeed part of the fabric of how our world communicates and connects and it contributes to the evolution of our #digitallifestyle.
Unlike so many trendy services and apps that have come and gone, the Twitter Paradox continues to defy itself and also our expectations (and predictions) to bring the world closer together one Tweet and RT at a time.
Speaking of Tweets and RT's, Twitter announced, via a Tweet of course, that the company only continues to gain greater momentum as the hub of our digital culture. The company has passed a key milestone by earning more than 200 million monthly active users, which represents a 42% increase in just nine months. Just shy of its 7th birthday, Twitter is already up to 400 million Tweets per day.
So how does that compare to other emerging networks?
Well, Google+ recently announced that its up to 135 million users.
Facebook boasts over 1 billion digital denizens.
Tumblr is home to over 77 million blogs and 3.4 million unique visitors (per comScore).
And Instagram is the photo network/app of choice for 100 million users.
Twitter's momentum only continues to increase in velocity and also relevance. Twitter and Nielsen also announced that a new ratings system based on Tweets. The goal is to help advertisers, broadcasters, and producers better understand how the world's digital water cooler plays host to conversations and how those discussions affect viewing habits, tune-in, and more importantly, behavior around advertising.
Twitter CEO Dick Costolo recently announced that people will now have the ability to download their history of Tweets.
Twitter is still young and even at 200 million users, even though the Pope is now one of them, the Twitterati might well represent the vocal minority for the popular majority.
UPDATE: @DaveBirckhead asked if quantity is affecting the quality of the Twitter stream. He points to this interesting article by Nieman Lab that shows how Twitter is becoming a broadcast network for late adopters. I once asked if Twitter was a conversation, information, or broadcast network. The answer is, "all of the above." But in the end, the experience you have on Twitter, or any other social network for that matter, is yours to define.
UPDATE 2: You can now download your Tweet history according to Twitter.
What are your thoughts on the state and future of Twitter?
Connect with me: Twitter | LinkedIn | Facebook | Google+
The End of Business as Usual is officially here…