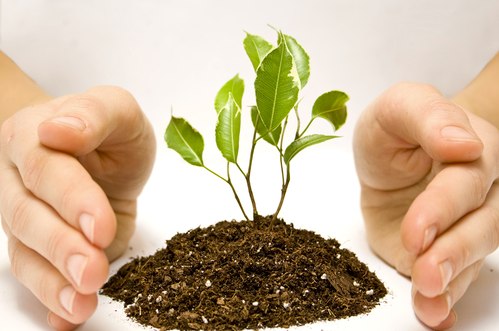 Source: Shutterstock
I believe if Social Media warranted a mantra, it would look something like this, "Always pay it forward and never forget to pay it back…it's how you got here and it defines where you're going."
This is the credo I live by and something that has only been reinforced as part of my daily regiment, online and in the real world.
Paying it forward and paying it back is the balladry of reciprocity, the undercurrent of social media and the currency of the social economy. The words, "what comes around goes around" and the overall spirit of karma reminds us that there may be personal rewards and satisfaction for helping and contributing more than we take away from our environment.
In sociology, this form of alternative giving is referred to as "generalized reciprocity" or "generalized exchange." In the same vein, the idea of giving something to one person by paying another is credited to Benjamin Franklin, which would ultimately serve as the defining foundation to "Pay it forward."
According to the book, "The Support Economy", by Shoshana Zuboff and James Maxin, corporations are failing individuals and the next episode of capitalism. The book speaks to the hopes and dreams of the modern individual and serves as a call to action for innovators across business, technology, social enterprise, and the public sector.
In a support or "social" economy, we are presented with an opportunity to showcase not only our own expertise, vision, thought leadership, artistry, or ideas, but also those of others.
It's the power and unsaid significance behind a retweet on Twitter, a "like" on Facebook, the friending or following of someone to extend a social graph. It's also expressed through the explicit act of commenting on posts and updates, engaging in online conversation, sharing the contributions of others as well as linking. These acts serve as the currency of social media.
It is through the dynamics of collaborative elevation that the true infrastructure for the creation of presence is fortified. In the process, we proactively exchange privacy for online recognition as we define our web persona.
In today's social economy, it is our social, not financial capital that defines our stature across the landscape of social networks represented through the relationships we cultivate and establish. It's the difference between curation and promotion, learning and ignorance, publishing and absorbing.
There is a balance required to engage, contributing as much or more value than you withdraw from each interaction.
The Social Web is powered not by self-promotion, but by the value of the community and the selfless act of recognizing, showcasing, and connecting the great people, content, and causes around us. And with it comes great purpose.
Connect with me: Twitter | LinkedIn | Facebook | Google+ | YouTube
—
See the books and the posters: