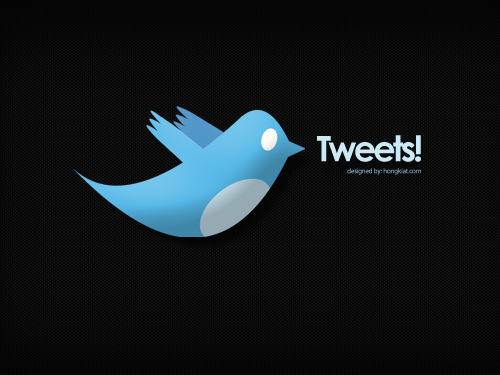 Credit
One of the more interesting, albeit not necessarily press-stopping, stories making the rounds in the blogosphere and Twitterverse currently is sure to make you scratch your head or raise your eyebrow in bewilderment.
Twitter officially applied to trademark "Tweet" on April 16, 2009 according to Robin Wauters at TechCrunch.
The confusion erupted when developers received the following email (h/t to Andy Beal)

In its post, "May the Tweets Be With You," Twitter explains its position this way, "as the ecosystem grows there is also the possibility that confusing and potentially damaging projects could emerge."
The company already prevents and enforces against the use of the word "Twitter" in products and services. However, with "Tweet," it will only pursue action against those cases where it may conflict with Twitter's business or products or confuse the market in related cases.
Co-founder Biz Stone further explains, "We have applied to trademark Tweet because it is clearly attached to Twitter from a brand perspective but we have no intention of "going after" the wonderful applications and services that use the word in their name when associated with Twitter. In fact, we encourage the use of the word Tweet. However, if we come across a confusing or damaging project, the recourse to act responsibly to protect both users and our brand is important."
Evan Williams, also a co-founder of Twitter, started a company several years ago that was later acquired by Google. The company, was and still is, Blogger.com. The name of the company wasn't unlike what Twitter is currently facing today.  The terms blog and blogger were general terms associated with Weblog. While there weren't any companies that necessarily "owned" those terms, they were created and widely adopted by the community that helped spur the technology, culture, and propagation of the blogging industry overall.
This is also true of Twitter. While I'm not entirely sure who officially coined "tweet," it's clear that the term is widely used as a both a verb and a noun in order to generalize the process of referring to, reading or sharing an update.
Why trademark it, especially if you're not going to enforce its usage among those users who Tweet(tm) or if you're going to allow existing and potentially new apps to include it in third-party brands and products? I can understand Twitter, but protecting Tweet seems inhibitive.
Twitter is providing new documentation to explain its position and also help new outisde products and services to better brand and differentiate themselves. Perhaps this is a sign that Twitter will begin releasing branded solutions of its owns or simply having the right to reserve judgement and action is all they need for now.
In the meantime, keep on tweeting in the free world.
UPDATE: It seems that as of right now, the application has been denied.
—
Connect with me on:
Twitter, FriendFeed, LinkedIn, Tumblr, Plaxo, Plurk, Identi.ca, BackType, Social Median, or Facebook
—

Kindle users, subscribe to PR 2.0 here.
—
Now available: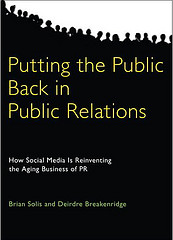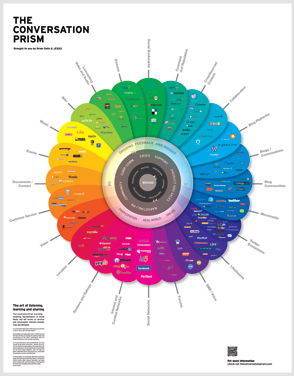 —
pr pr+2.0 pr2.0 public+relations marketing advertising interactive social+media socialmedia brian+solis social media media2.0 media+2.0 2.0 smo social+media+optimization marcom communication publicity advertising interactive spin brand branding twitter tweet ecosystem twitterverse