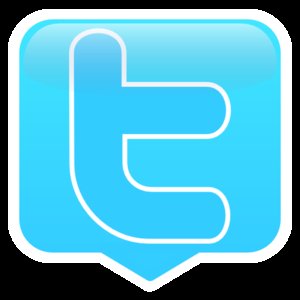 My friends over at HubSpot released the latest market data that reveals which tools and services people are flocking to when communicating on Twitter.
According to the research, most people interact on Twitter using Twitter.com from their browser of choice – almost half of all users in fact. Note to hubspot, would love to see that data broken out by browser.
Second, and it's a distant second, people are interacting on Twitter using downloaded or web-based desktop apps, which provide additional functionality beyond the basic services provided on Twitter.com. Interestingly, mobile shows a strong placement in third, just behind desktop. As mobile applications on the iPhone, BlackBerry, Android, and Palm evolve, this number will continue to swell as they rival their desktop counterparts.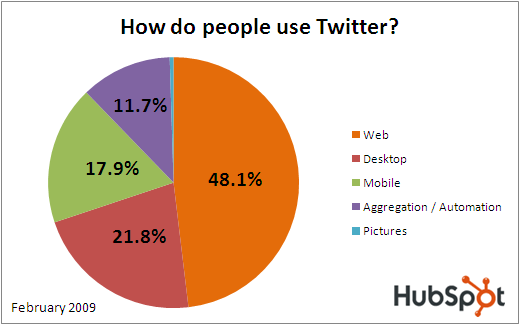 Twitter Interface Type – Percentage
Web – 48.1%
Desktop – 21.8%
Mobile – 17.9%
Aggregation / Automation – 11.7%
Pictures – 0.5%
HubSpot also reviewed the top applications in the Twitterverse. No surprise, the Web continues as the dominant source for Tweets, again representing almost half of all usage. What is surprising however, is the chasm of market share between the Web and the top Twitter apps. TwitterFeed and TweetDeck follow in a distant second and third place at 9.2% and 7.3% respectively. HubSpot found that a collective of over 600 apps combine for a total of 14.5%. I would love to see the list of those apps independt of this study.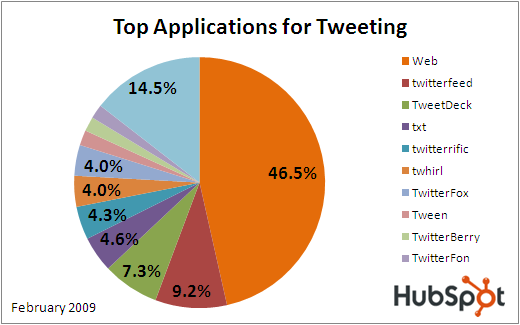 Top Twitter Interfaces Percentage
Web – 46.5%
twitterfeed – 9.2%
TweetDeck – 7.3%
txt – 4.6%
twitterrific – 4.3%
twhirl – 4.0%
TwitterFox – 4.0%
Tween – 2.0%
TwitterBerry – 1.9%
TwitterFon – 1.8%
Over 600 Others – 14.5%
Would love to see PeopleBrowsr make the list, so stay tuned…
Related articles on PR 2.0:
– Make Tweet Love – Top Tips for Building Twitter Relationships
– Twitter Bowl 2009: And the Winners are..
– How Dell Deals with Twitter
– Need a Dictionary for Twitter?
– Twitter Tools for Communication and Community Professionals
– Is Twitter a Viable Conversation Platform
– Is FriendFeed the Next Conversation Platform
– State of the Twittersphere
– The State of Social Media
– Twibs Connects Customers to Businesses on Twitter