The Social Media Release is back in the spotlight once again and its sparking conversations, inspiring experiments, and raising confusion along the way.
This time, intent and distribution take center stage.
Good friends Todd Defren and Christopher Lynn took the time to research how wire services are positioning their products for Social Media. Todd posted the results here. Great work guys!
Basically, when you call your local representative, you're presented with the following capabilities.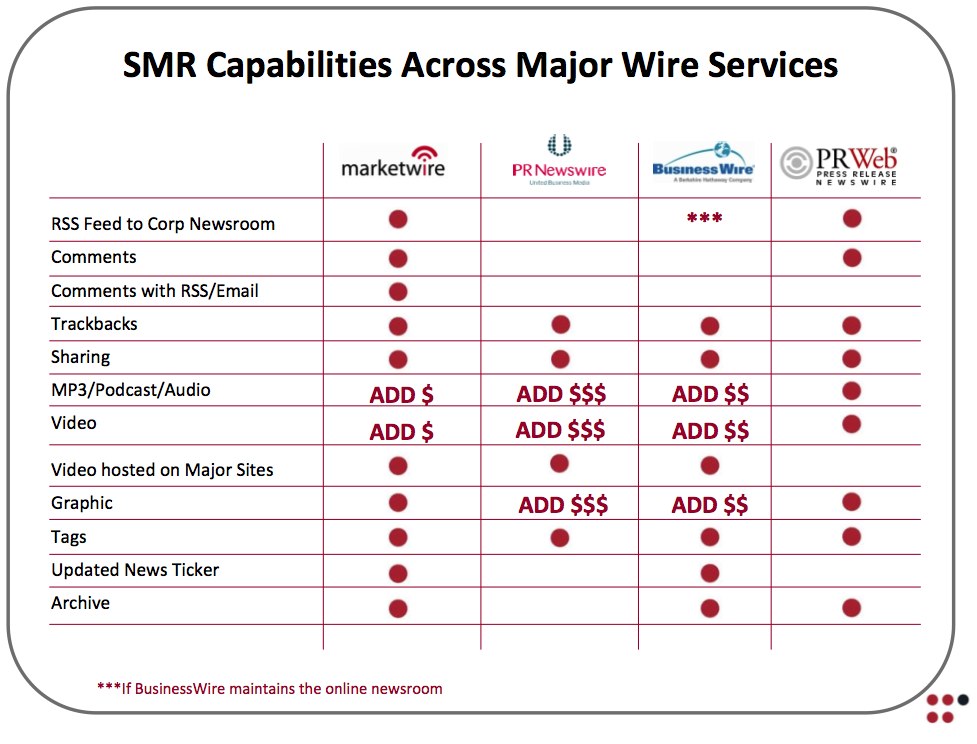 Now, whether these stats are accurate, that's up to what you discover through direct research. Ultimately, you have to hear directly from your rep and try these for yourself in order to draw exact conclusions. But, as Defren points out, his research is representative of what the wire services "know and sell" right now.
So, this brings up a couple of important points:
How do you distribute these things?
And, is this what reporters and bloggers really want and do we really need them?
OK, NEWS FLASH….
For Immediate Release:
Press Releases Are Only One Way To Tell Your Story; Social Media Releases Can Complement Traditional Releases
DATELINE: The Blogosphere — NOW — Brian Solis, a "leader" in what should be nothing more than the obvious, today announced that Social Media Releases can complement your outbound communications strategy based on what the people you're trying to reach want to see and how. They do not replace Traditional Releases.
"I am so pleased and excited that the PR industry is interested in something new to help reach journalists, bloggers and their customers," said Brian Solis, author of the PR 2.0 blog. "But, I'm sorry to say, that just because a new tool is available to you, you still have to make your story interesting, relevant, and newsworthy. The Social Media Release is not going to miraculously fix a hyperbole-ridden, over-stated, incomprehensible document riddled with BS. The people that matter to you are simply seeking context, relevance, what's new, what you do, why it matters, how it's different, and to whom. You still have to do your homework and write something compelling and clear."
# # #
Why Do We Need the Social Media Release?
OK folks, it's time to separate the hype from the hope.
I think we're learning "how" to create Social Media Releases, aesthetically at least. But, I don't see many discussions that effectively and clearly say "why" we need them.
There's plenty of talk. And, there's definitely no shortage of critics out there. And to some extent, I too am skeptical of any one tool that carries the hopes of an industry to magically change the popular perception of PR and press releases in general.
But, IMHO, the SMR is an important icebreaker for the bigger discussions of how and why we should write better press releases in general.
I use them in conjunction with traditional releases and they work extremely well. Personally, I prefer using a blog platform to create and distribute them.
Are they as effective when distributed through a a wire service?

For example, let's use MarketWire's recent launch of its new Social Media Release service, "Social Media 2.0" as a case study to see if we can answer why Social Media Releases are worth our time and if they really work. Disclosure, Thom, Kevin, I'm a big fan of MarketWire, so what follows is just an open discussion of a public launch related to a relevant topic.
Facts:
MarketWire recently acquired Kevin Dill's PRNN service, which was an effective solution for distributing releases online.
Now part of MarketWire, Kevin helped the company build a new Social Media solution dubbed, "Social Media 2.0, the Industry's Most Authentic Social Media Product."
They announced it via a Social Media Release format, a service which I also helped them manually code over the course of several announcements starting in 2006.
First, let's examine the headline, "Marketwire Unveils Social Media 2.0: Industry's Most Authentic Social Media Product."
The only reason I'm calling this out, outside of the Social Media ingredients that define the release, is because any product related to Social Media Releases is important and especially relevant to the discussion. Whether Traditional or Social, this headline unfortunately contributes to PR's usual tendency to hype, hype, and hype some more. It steals from the significance of Social Media and the SMR, demonstrating why PR has a hard time getting taken seriously. Thom, Kevin, consult with us first. It's free and it's only going to help the bigger cause that we're all collaboratively working towards.
Wanna know what the industry's most authentic Social Media product is?
Blogs.
Instead of being the most authentic social media product, it instead comes across as a disingenuous and an opportunistic attempt at capitalizing on something momentous and "open."
The intro paragraph, aside from the hype, serves well for ensuring that the release gets indexed in traditional search engines. Their intro paragraph is packed with key words, which will help it show up in search.
Here are a few examples how well it did for searching "social media" and "Marketwire"
Could it have been a bit more effective across other key words?
Yes, absolutely.
That's the art of a SEO-optimized press release, which are complementary to SMRs and traditional press releases.
Did it too reasonably well?
Sure it did.
Here's where most Social Media Releases fall down…
The link to Digg isn't generating community voting the way that it does in say, a blog post.
Is this fixable?
Yes.
Unfortunately, the link to search context and discussions within Technorati isn't yielding all of the discussions we know are present in the blogosphere.
Is this fixable?
Yes.
In the Bookmarking category, the MarketWire SMR has everything needed to ensure that people can save and share this link publicly within social networks.
The trackbacks function only provides a trackback URL, when it could also display a list of all places that responded to the news.
Instead of providing a hub to all external and orbiting conversations, it provides a count to discussions through traditional search engines.
The embedded video and stills ensure that the conversations take place outside and around the news. For example, at the time of this article, the YouTube video featuring Thom's intro to the new release service was viewed 333 times and counting. However, it's missing the link back to the release should someone stumble upon it directly within YouTube. But, it's still bringing the conversation to people and also allowing them to discover it within their networks.
Overall, aside from the "over the top" positioning, MarketWire demonstrated how a Social Media Release can spark conversations across the Social Web. As their coding improves, they'll be able to track and promote the dialog more effectively, thus extending the conversation.
Unfortunately, though, the release isn't gaining visibility within Social Media channels, which is an important step in tying everything together, and also promoting the information within the very networks that people go to discover and share information.
Everything else, including RSS feeds, work really well and I'm sure the SMR service will only get better. The products from PRNewswire, PRWeb, and BusinessWire, share similar capabilities, and most likely, results within the Social Media Sphere.
How could all of them improve?
Service providers and businesses looking to amply SMRs should extend the platform beyond an HTML Web page. Building something on a social platform such as WordPress, with full customization capabilities, delivers an inherent social ecosystem which supports the social tools of today and tomorrow and also ensures visibility and search ability using Social Search engines. Offering combo pricing for an SMR plus traditional distribution would raise the bar and create an entirely new playing field for sharing news across Social and Traditional networks.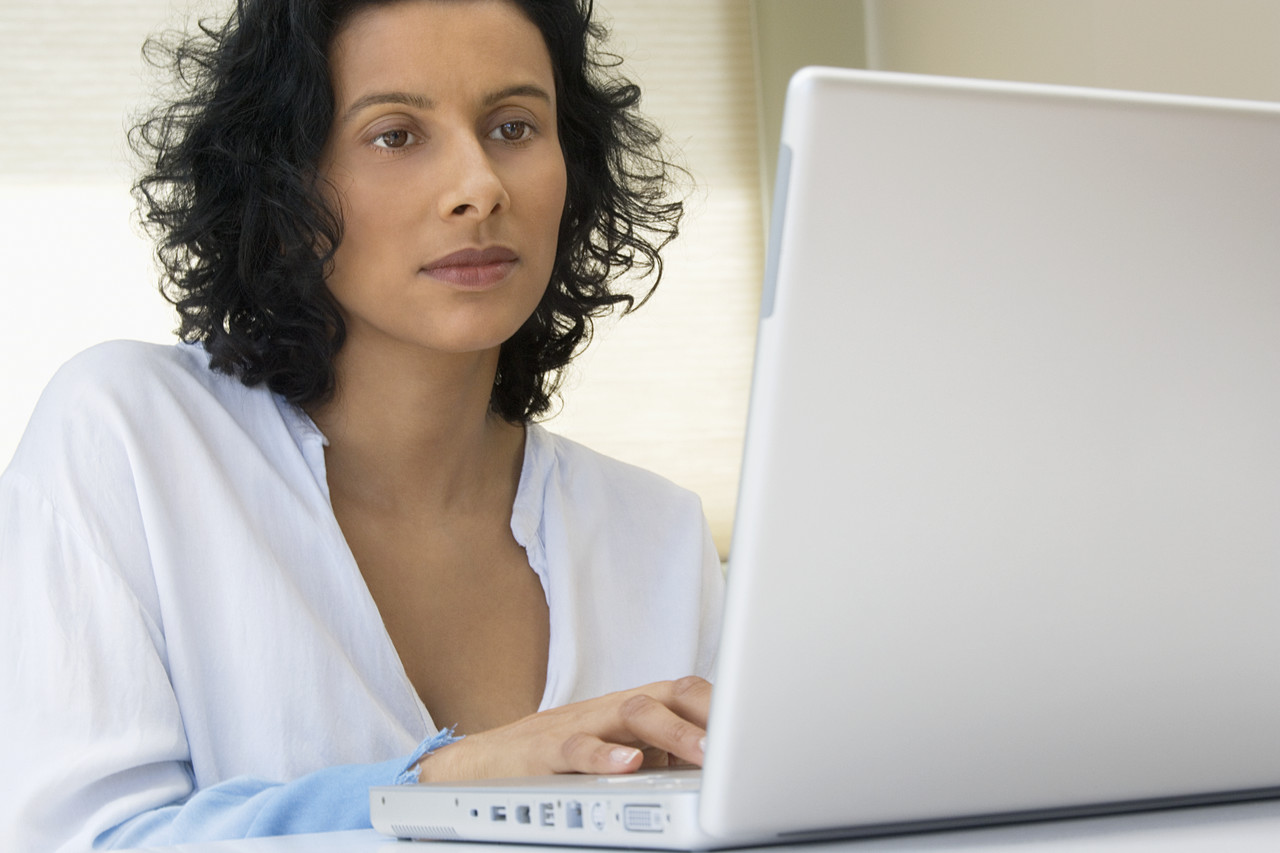 What Makes a Social Media Releases Social?
Obviously a Social Media Release needs to feature Social Media ingredients, which includes links to bookmarking networks, contextual tags, the ability to track and host conversations, and also discover them within social networks. The inclusion of new features to simply make a fancy, shiny, new whiz bang press release doesn't necessarily cut it.
So, what socializes a release?
A Social Media Release should contain everything necessary to share and discover a story in a way that is complementary to your original intent; but, the difference is, how they find it and the tools they use to share and broadcast.
Social Media is one big extension to the Web, except it promotes voices, along with content, in a way that focuses on people and their social networks.
Giving everyone what they need and how they need it, requires a different approach. Almost 100% of press releases issued today are done so without video or audio, which are underlying component of SMRs. But it's not about multimedia content, it's about connecting content across social networks and the people looking for it.
Social Media lowers the barriers to entry for companies to record, share and embed video and audio, and most importantly, allow people to also easily share with their audiences. The same can be said for all multimedia content.
Everything within Social Media now is widgetized, meaning that if you upload various content across social networks, you can embed it all in one place and repackage it under one brand umbrella. Without getting all geeky, these networks give you the "embed code" that you need to plop it somewhere. It's just cut and paste. What if the whole SMR was embeddable as well? That could be very cool!
So if we're promoting conversations, shouldn't we instill the ability to host or feature comments?
Absolutely.
Social Media is a two-way street and dialog sets the foundation for Social Media Releases.
The next step is discovery.
By placing content across social networks, properly tagging them (inserting relevant key words) within each, and linking back to your SMR (or blog post), you can effectively leverage visibility within each community, and also steer influence back to your intended impressions.
Obviously conversations should be ongoing, so part of socializing the release has a lot do with helping people staying connected and also find it again should they wish to see updates.
Make sure to check out co-comment, Tangler, and SezWho.
RSS for company news is one way to keep people tapped in to what you're doing. Offering links to simply that process could only help. For example, include linked icons for Bloglines, Netvibes, PageFlakes, and Google Reader. In addition, companies should also think about creating individual RSS feeds for product lines and specific services, to keep people connected to specific channels.
And if you're feeling particularly inspired, creating an aggregated dashboard of relevant content, using Alltop or POPURLs as an example, bloggers, journalists, and customers can stay up to date and connected. Try experimenting with Netvibes to create something like this as a way of experimenting by tracking your favorite voices and stories on the Web. All it takes is an RSS feed.
So again, we ask, what makes a Social Media Release Social?
Well, at the end of the day, if you've ever written a blog post, much of what I'm describing already exists. There's nothing to say that you couldn't do this right now simply by creating a customized blog that is an extension of your company's online newsroom.
However, if resources are limited, there are companies, including my own, which help you get there. Or, you can simply use existing services to recreate this process for every news release you wish to publish.
So, at the end of all of this, a Social Media Release should look something like this:
—————–
Headline
Intro paragraph, rich with key words, relevance and context (summary)
Supporting facts
Quote
Embeddable Video (The new VNR)
Embeddable Audio
Embeddable Images
RSS for the company news
RSS for product info
Post in "insert social network of choice" (Facebook, Bebo, MySpace, or a relevant social network for sharing)
Blog this (links to blogging platforms)
Share on Twitter, Jaikue, Pownce or Tumblr
Bookmarks
Relevant links
Digg, Reddit, and other relevant news aggregators and communities.
Comments – Maybe also include a link to a hosted network on Ning or even a discussion forum on Tangler or Google Groups
Contact: hcard, vcard, LInkedIn, Facebook
—————–
The Value of Social Media Releases
Even after we define the SMR, the same questions still come up:
1. Should we include sentences or is it supposed to be bullets?
2. Are we designing SMRs for "the wire" or the "web?"
3. Are SMRs created for journalists and bloggers and is it what they want?
4. Do SMRs need to spark and host conversations?
5. Can they, and should they, bypass influencers to reach people directly?
1- In order for these releases to show up in search engines, the truth is that an intro paragraph or two are necessary to help them index properly. Simply relying on bullets won't get you anywhere, even if they're sent directly to your contacts.
2 – I guess that parlays into the next point, SMRs should be designed for the Web, while a traditional release (say a compatriot release) is designed for the wire. Social Media Releases play to the strengths of the Web and also Social Media, a feature that wire services have yet to conquer.
3 – Personally, I've created SMRs with a private URL and shared with reporters and bloggers before the news was official (basically under embargo). They loved it and the ratio for pitching and publishing was almost 100%. But, all I'm doing is creating, positioning and packaging information in a way that's relevant to them. The SMR in this case, becomes a wrapper for presenting information in a palatable and digestible way.
4 – Yes
5 – SMRs are more than just reporters and bloggers; they're about people. When created properly, they can get discovered by the very people you want to reach and thus bypassing traditional influencers. I'm not saying that you should bank on this as a strategy, only think about it when you're creating your press release strategy. You can write for both influencers and customers using a variety of Traditional, SEO, and Social press releases.
Yes, press releases show up in search engines.
Traditional Search Engines
Let's start with the basics.
Traditional press releases distributed over wire services, for better or worse, ARE already showing up in search engines (especially Google and Yahoo News) as a natural part of the wire distribution process. Bottom line, press releases are already reaching people directly.
According to an Outsell study, over 51% of IT professionals report that they get their news from press releases in Yahoo and Google news over trade journals.
It's a fact that is changing the game for PR, and it's not only being driven by journalists, but customers too.
What it really represents is an opportunity to do things better. It all starts with making news relevant and writing it in a way that help people "get it." An awful press release will still be awful, regardless of multimedia or social bling.
So, if traditional press releases already reach people, then why do we need a Social Media Release?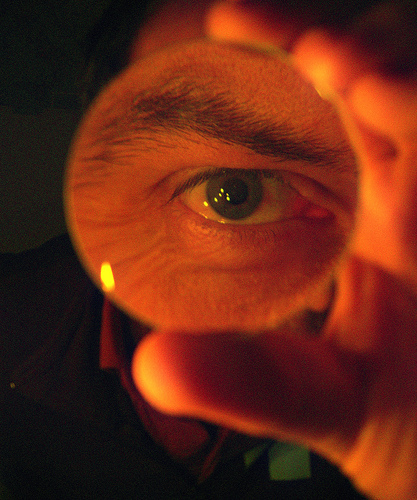 Search and Discovery in Social Media
Social Media Releases may look similar to today's multimedia releases in format, structure and design, but depending on a series of factors, they have the ability to open up dialog in a way not possible with traditional or multimedia releases.
An important distinction between the two, discovered after spending the last two years experimenting with formats and distribution channels, is this: the content and structure of the SMR is only part of the equation.
What if the people you're trying to reach are searching and sharing content outside of traditional online communities and instead, or in addition, actively participating in Social Media?
Helping SMRs appear within this realm is the true promise…otherwise they're nothing more than a fancy wrapper for packaging news for their intended recipients. And, as any good PR person will tell you, providing a summary, images, video, and other supporting facts in one package, specific to their intended recipient, is something they've been doing for years.
SMRs are much more than bulleted text and links to multimedia content in social networks. It's much more than simply sharing information. And, it's definitely much more than providing building blocks for people to piece together.
SMRs are the hub for relevant content and also the catalyst for the socialization of news.
But, if nobody sees it, what good are they?
A big part of this socialization starts with "findability," i.e. is the SMR discoverable inside or outside the world of Social Media?
Contrary to popular belief, search engines are not all created equal – especially in the world of Social Media.
The same tools that you use to find bloggers who cover the topics that are important to you, are also the same tools that someone can use to find your SMR (when done right).
– Technorati
– Blogpulse
– Google Blog Search
– Google Alerts
You probably didn't know this, but most SMRs released to-date not readily discoverable by "social" search engines, even if you embed Technorati tags.
Yep, it's true. The tags included in most SMRs will lead the reader to contextual links, but, the release itself will remain invisible in the social search engine. For example, click any Technorati Tag in any SMR out there and it will simply force a search for that keyword and produce all related blog posts on the subject, but the release itself won't be part of the results unfortunately.
Please keep in mind that this is different that the "suggested" tags that you're seeing in the hybrid examples out there today. If anything, they just help increase findability in traditional search.
Social Media Optimization (SMO)
To be "seen" by these blog-specific engines requires a separate social media optimization (SMO) aka blog search engine optimization (BSEO) process and an entirely different distribution mechanism. If the SMR is not published via a social platform (note: blogs are inherently social) like WordPress or Blogger, it's going to be ignored by Technorati, BlogPulse, Google Blog Search, et al.
Most often though, just to get things in perspective, if you place it on the Web or distribute via a traditional wire service, your release will in traditional search.
To apply SMO to your press release, again, think about blogging it in addition to your other release distribution.
Create a virtual fireside chat. Make sure to link each release to each other. And, if you upload content to social networks for embedding into your release, also ensure that there are links back to the releases.
The most important thing you can do to escalate visibility is to tag your content direclty within each social network with the relevant key words that someone might search when they're looking for information. I can't emphasize this enough.
Summary
Social Media Releases are only one way to tell your story and they can work extremely well when paired with a traditional release and an effective outbound media/blogger/influencer campaign.
Nothing beats knowing what you want to say, why it matters, and to whom. You still have to do your homework and you still have to write something compelling (meaning well written.)
Conversations are ultimately the tool that will help you spread the word and ignite additional word of mouth and also trigger customer responses.
Writing the news in a way that's helpful, informative, and relative is a critical starting point for any release, whether social, traditional, or SEO.
What this all means is that the future of the Social Media Release is up to you. Raise the bar. Experiment. Provide value. Remember, that releases, regardless of format, are only the tools that can help facilitate discussions, relationships, and also visibility. The ability to tell your story, your way, to the people that define your markets, is where we should all focus our time and effort…the rest, is simply a function of outreach.
For additional insight, please read, "The Future of the Social Media Release is in Your Hands."
Other voices on the subject:
Dave Fleet
Jiyan Wei
Robert Geller
PRBlogger
Connect with me on Twitter, Jaiku, Pownce, Plaxo, or Facebook